Chinese brokerage firms are bracing for more pain as a tepid economic recovery and a brutal stock market sell-off could inflict further damage to the financials of the 11 trillion yuan (US$1.56 trillion) sector. These concerns swirl even as a wave of job cuts and shutdowns has whipsawed the sector in the year to date.
The industry whose top players include China International Capital Corp (CICC) and Citic Securities, is being closely monitored amid media reports that Zhongtai Securities, a medium-size brokerage firm, has shuttered its proprietary trading department following massive losses. The Hong Kong subsidiary of Orient Securities has also reduced staff because of the sluggish business performance, a source familiar with the matter told The Post.
The cost cutting campaign has not spared even the employees who have retained their jobs. Bloomberg reported CICC told some senior bankers this week that their bonus compensation for 2022 will be cut by more than 40 per cent.
Do you have questions about the biggest topics and trends from around the world? Get the answers with SCMP Knowledge, our new platform of curated content with explainers, FAQs, analyses and infographics brought to you by our award-winning team.
The decline in the sector's financial performance is a harbinger of further shocks in the form of more lay-offs, downsizing and additional cost-cutting exercises.
The outcome is inevitable after hiring sprees by brokerages such as CICC and Citic Securities that increased staff strength by more than 8 per cent last year coincided with a sharp decline in profits. Combined profits for listed Chinese brokerages dropped 34 per cent in 2022, as decreased turnover reduced commission incomes and eroded investment returns, according to data from Kaiyuan Securities.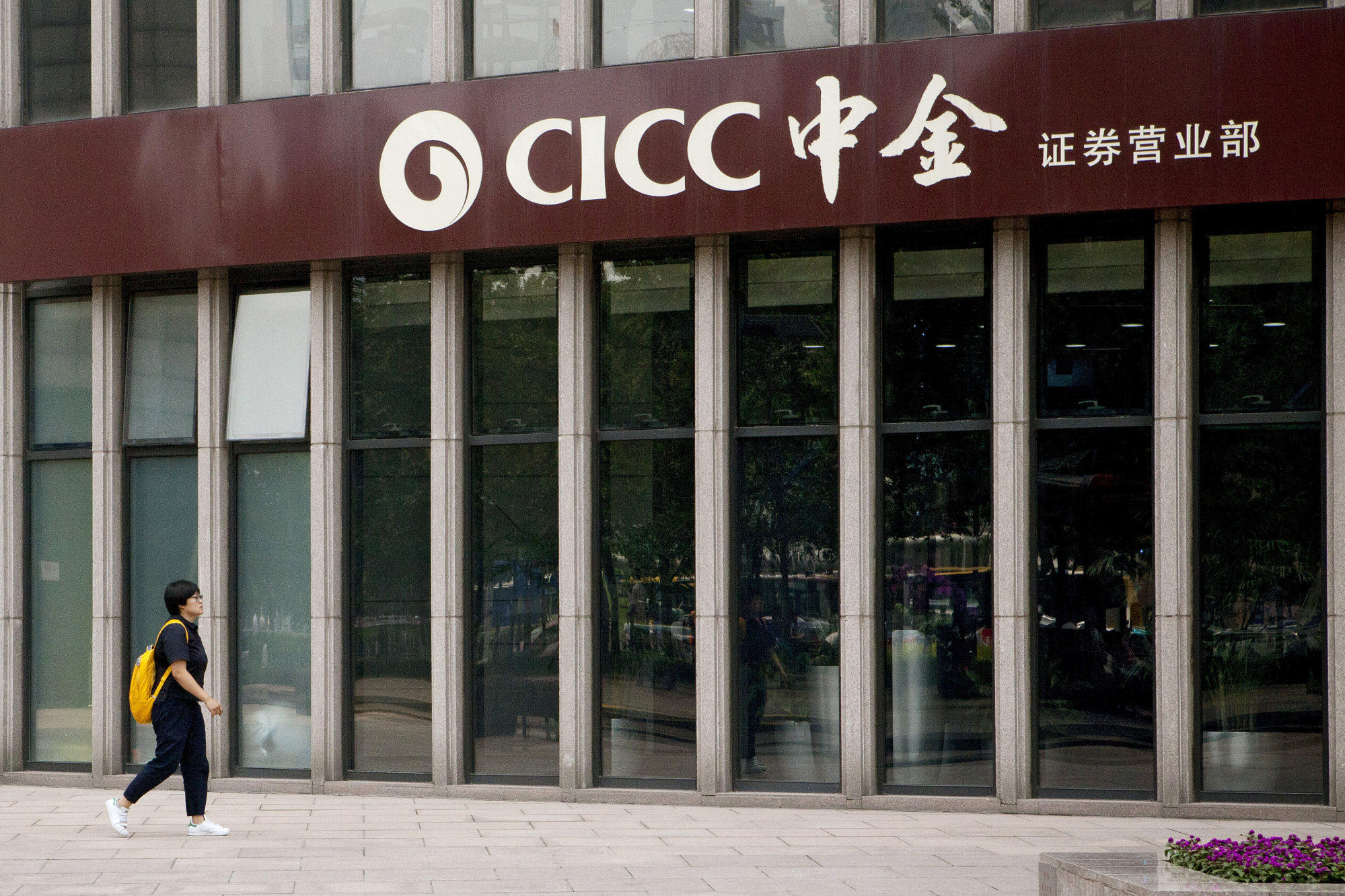 "It's a highly competitive industry and if you cannot meet the company's target by the end of the year, it will be time for you to leave," said Dai Ming, a fund manager at Huichen Asset Management in Shanghai. "That's how the rules of the brokerage industry play. Given the recent performance of the stock markets, we may see more such cases [of lay-offs]."
China's benchmark CSI 300 Index tumbled 22 per cent last year for the worst annual performance in four year, as a two-month lockdown in Shanghai and frayed ties between Beijing and Washington spooked investors. While China's reopening of the economy spurred a rally in stocks in late 2022, the momentum has waned since China reported a disappointing set of economic numbers last month which has slashed stock market capitalisation by over half a trillion dollars. The CSI 300 has erased the year's 8.5 per cent gain now.
The economic slowdown and market decline are not the only setbacks brokerages have to deal with in the coming months.
Analysts say commission rates for institutional investors like mutual funds could potentially be cut, probably in response to the State Council's guideline in September that encouraged brokerages and mutual funds to further cut service fees.
"If this materialises, we believe it could negatively impact the securities brokerage revenue of the Chinese brokers, as institutional brokerage fee income accounted for 17% of the net brokerage fee income of the broker sector in 2022," HSBC analysts said in a report.
Brokerages have already started eliminating jobs amid the gloomy business environment.
Zhongtai Securities, which is based in the eastern Shandong province, sacked four senior executives in charge of the proprietary trading department that incurred a loss of 351 million yuan last year, according to the 21st Century Business Herald, citing a notice circulating on the internet. The investment loss was the main drag on Zhongtai's full-year 82 per cent profit decline, prompting complaints from the management that eventually made the firing decision, the report said.
Zhongtai Securities has not responded to a request by the Post for comment. The company is ranked 12th among the publicly traded brokerages in terms of reported profits, according to DZH. It had 9,766 employees at the end of last year, a 30 per cent increase from the preceding year, the annual results showed.
"Over the past decade, we've seen a rapid expansion of the brokerage industry in either the business scale or the number of employees in line with the development of China's capital market," said Wang Chen, a partner at Xufunds Investment Management in Shanghai. "But now the development has been slowing down and most brokerages cannot afford such a big staff force. A round of lay-offs is something that is very likely to happen."
The lay-off threat accompanies the public perception of higher-than-average salaries. China's top five securities companies had to take pay cuts ranging from 5.9 per cent to 47 per cent last year after the wife of a young CICC trader flaunted her husband's monthly salary on social media, drawing public ire and attracting the attention of policymakers.
The Communist Party's disciplinary commission ran an article in February that mobilised a prolonged war against corruption, calling for bankers to ditch the financial elite theory and the pursuit of extravagant ways of life.
The industry has experienced job cuts in the past. In 2012, CICC axed positions at its investment banking unit in 2012 after the CSI 300 dropped 25 per cent a year earlier and Guosen Securities cut jobs at its Guangzhou branch in 2014 after an almost 8 per cent drop on the benchmark for the preceding year.
Still, some analysts see the current bout of lay-offs as a sign of an industry turnaround. Zheshang Securities said brokerages' profitability could improve this year driven by a rising demand for stocks amid expectations of further monetary policy loosening.
Shares of Zhongtai Securities have risen almost 10 per cent in Shanghai this year, outperforming a 5.3 per cent gain in a gauge tracking mainland-listed brokerages compiled by Shanghai DZH. Citic Securities has climbed 1.9 per cent so far in 2023 and CICC has advanced 9.7 per cent in the period.
Some indicators predict industry fortunes are about to reverse, analysts say. A gauge of 25 mainland-traded brokerages is trading at an average 10 per cent premium to the book value, compared with 90 per cent over the past decade, according to Bloomberg data.
"Job cuts may be unavoidable as the general industry environment has soured," said Dai at Huichen Asset. "But on the other hand, that means the industry is pretty close to bottoming out and that creates a buying opportunity. The stocks are cheap."
More from South China Morning Post:
For the latest news from the South China Morning Post download our mobile app. Copyright 2023.
Subscribe now to our Premium Plan for an ad-free and unlimited reading experience!