A Chinese father kicked out of a school chat group for complaining about a homework assignment has become the centre of national debate in China and prompted a local education authority to investigate the teacher involved.
The man, whose name was not disclosed in media reports, is the father of a Primary Three student at Shangyin Elementary School in Qinyang, Henan province in central China.
On the evening of March 17, his child's form teacher said in a chat group on the social media app WeChat that all students should watch an education programme in the coming Saturday morning.
Do you have questions about the biggest topics and trends from around the world? Get the answers with SCMP Knowledge, our new platform of curated content with explainers, FAQs, analyses and infographics brought to you by our award-winning team.
The teacher requested the students file a report of around 300 Chinese characters on the programme after watching it, the Hebei Youth Daily reported.
While several parents asked questions about the assignment, the father commented in the group: "Parents have got homework again."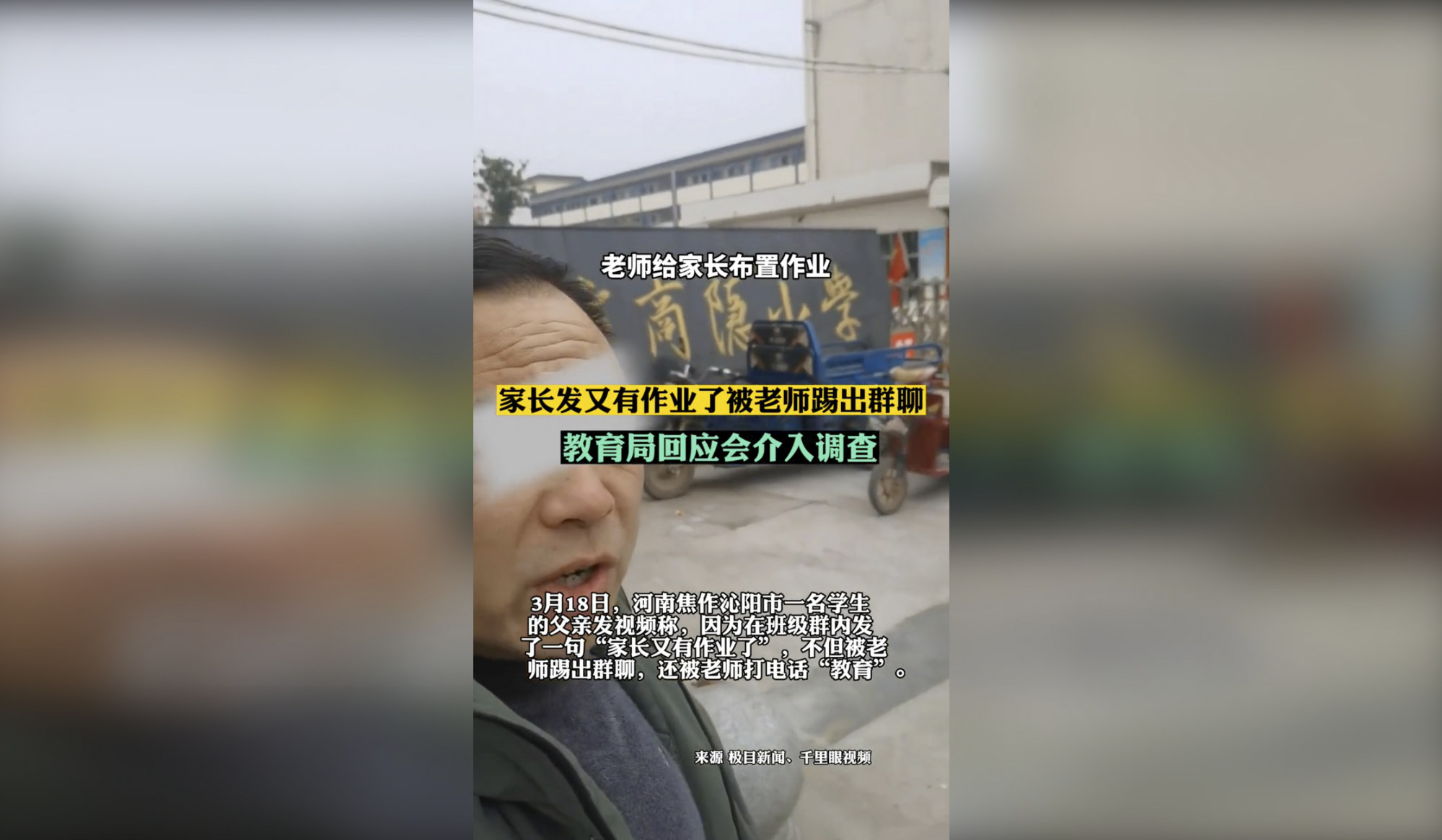 Within 20 minutes, he realised he had been removed from the chat group.
The father then took screenshots of the chat group and posted these on his WeChat account, where other parents and teachers could see them.
The next day, he received a phone call from the form teacher involved.
"She adopted a stiff tone. She asked me angrily why I shared the screenshots on social media," the father said in a video taken in front of the school's gate, which he also posted online where it went viral.
By March 19, an anonymous official from the Qinyang Education Bureau said that they had started an investigation into the incident.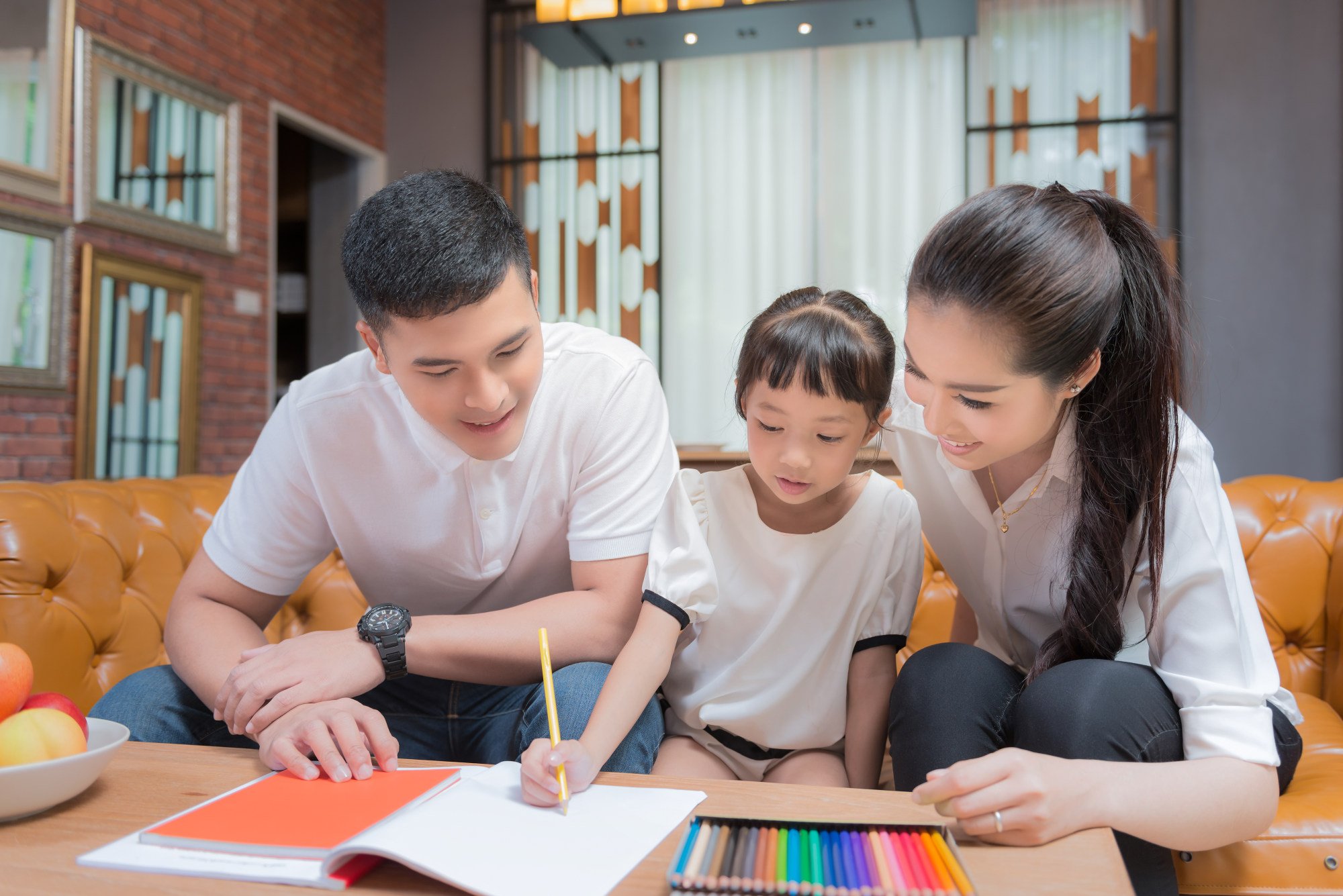 There has been no further comment from the teacher or school involved.
This father's story has triggered a heated discussion online about the phenomenon of parents doing homework.
"Asking a Primary Three student to finish a composition of 300 characters, scan it and upload it online in an hour? It's definitely a task targeting parents," one person said on Baidu.
A second person said: "This teacher is so arrogant! I don't know why many teachers feel so superior nowadays."
Another commenter said: "If you challenge the teacher, she will have plenty of ways to punish your kid. Your kid is your soft spot."
More from South China Morning Post:
For the latest news from the South China Morning Post download our mobile app. Copyright 2023.
Subscribe now to our Premium Plan for an ad-free and unlimited reading experience!