Hong Kong police arrested an alleged hit-and-run driver on Thursday about five hours after his cement mixer knocked down and killed an 80-year-old man in Tsing Yi.
The accident on Chung Mei Road occurred after 6.30pm outside Cheung Hong Estate the day before.
"The heavy goods vehicle reportedly lost control and rammed into the 80-year-old man who was crossing the road. After the impact, the vehicle left the scene," police said in a statement.
Do you have questions about the biggest topics and trends from around the world? Get the answers with SCMP Knowledge, our new platform of curated content with explainers, FAQs, analyses and infographics brought to you by our award-winning team.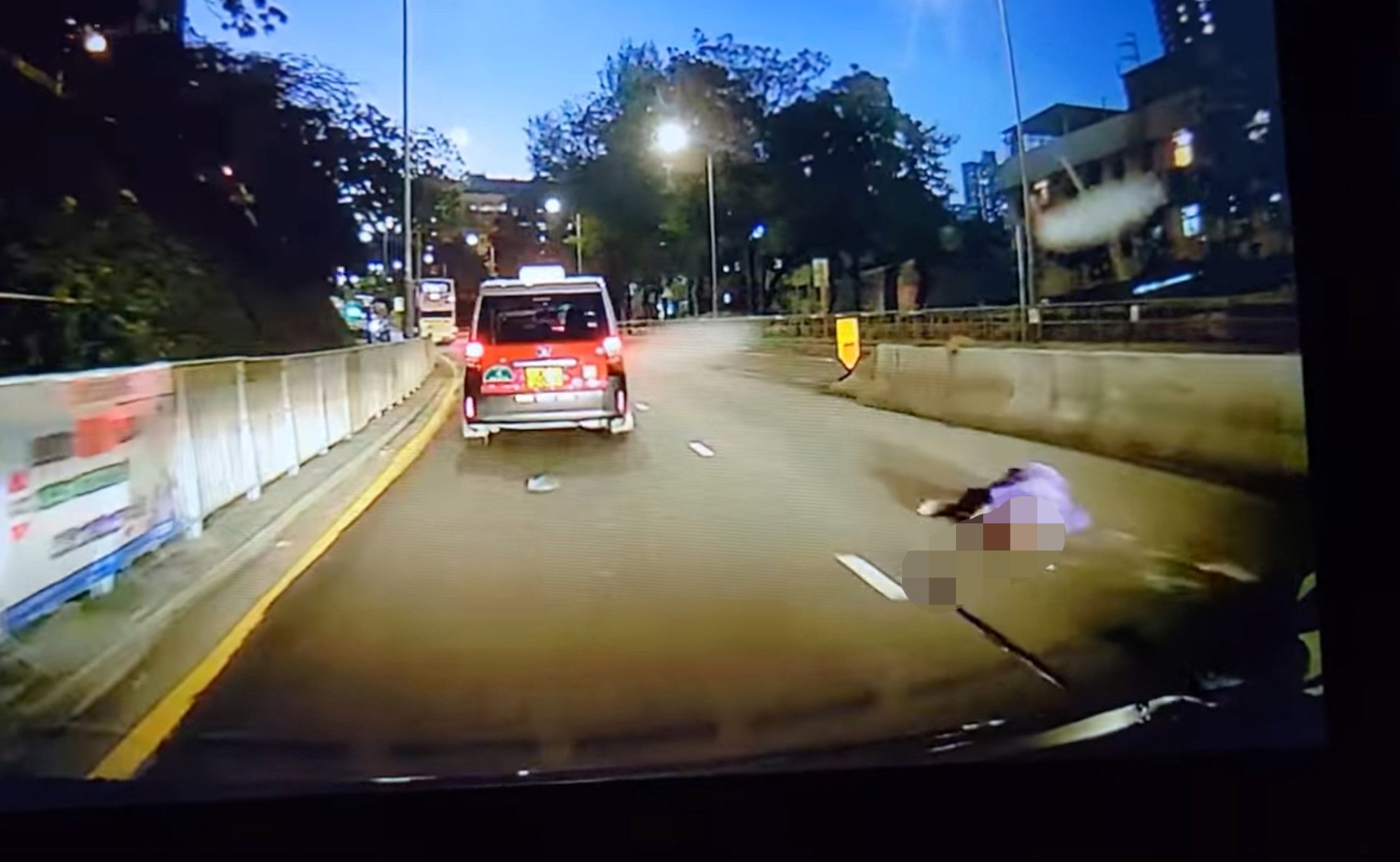 The unconscious victim, suffering multiple injuries, was rushed to Yan Chai Hospital in Tsuen Wan, where he later died.
According to police, the cement truck involved was later found in an outdoor car park in the same district.
A police spokesman on Thursday said officers arrested the alleged hit-and-run driver – a 63-year-old man – in Chai Wan soon after midnight.
The man was detained on suspicion of dangerous driving causing death and failing to stop and report after a traffic accident.
Police also appealed to witnesses or anyone with information to contact officers on 3661 1344 or 3661 1346.
Wednesday's incident was the city's seventh road fatality this year.
In a separate case, a taxi rammed into the back of a stationary delivery van on Tin Wan Praya Road in Aberdeen soon before 6.30am on Thursday.
The taxi driver, 58, was hurt in the neck and his female passenger, 48, suffered injuries on her limbs and complained of chest pain. Police said no one was in the delivery van at the time of the incident.
The pair were sent to Queen Mary Hospital for treatment.
Figures from the force showed 81 people died and there were 908 cases of serious injuries in traffic accidents in Hong Kong between January and November last year, while 97 victims were involved in 94 fatal crashes reported for the whole of 2021.
For the latest news from the South China Morning Post download our mobile app. Copyright 2023.
Subscribe now to our Premium Plan for an ad-free and unlimited reading experience!