Walt Disney's Shanghai theme park reopened on Friday after a 25-day hiatus due to a Covid-19 outbreak, even as China's commercial and financial hub tightens virus controls amid rising infections.
Shanghai Disney Resort announced on Thursday that the US$5.5 billion Disneyland park and the Toy Story Hotel will resume operations, with visitors required to provide evidence of negative nucleic acid tests within the 48 hours before entering the venues.
The company added that some attractions, shows, shops and restaurants will remain suspended temporarily or will run at limited capacity to comply with pandemic curbs.
Do you have questions about the biggest topics and trends from around the world? Get the answers with SCMP Knowledge, our new platform of curated content with explainers, FAQs, analyses and infographics brought to you by our award-winning team.
"Due to the city's stepped-up efforts to contain the [Covid-19] outbreak, resumption of the theme park is unlikely to attract a big crowd in the near future," said Zheng Honggang, chief executive of Shanghai-based Kate Travel. "But it does reflect city officials' confidence in keeping the Omicron variant at bay."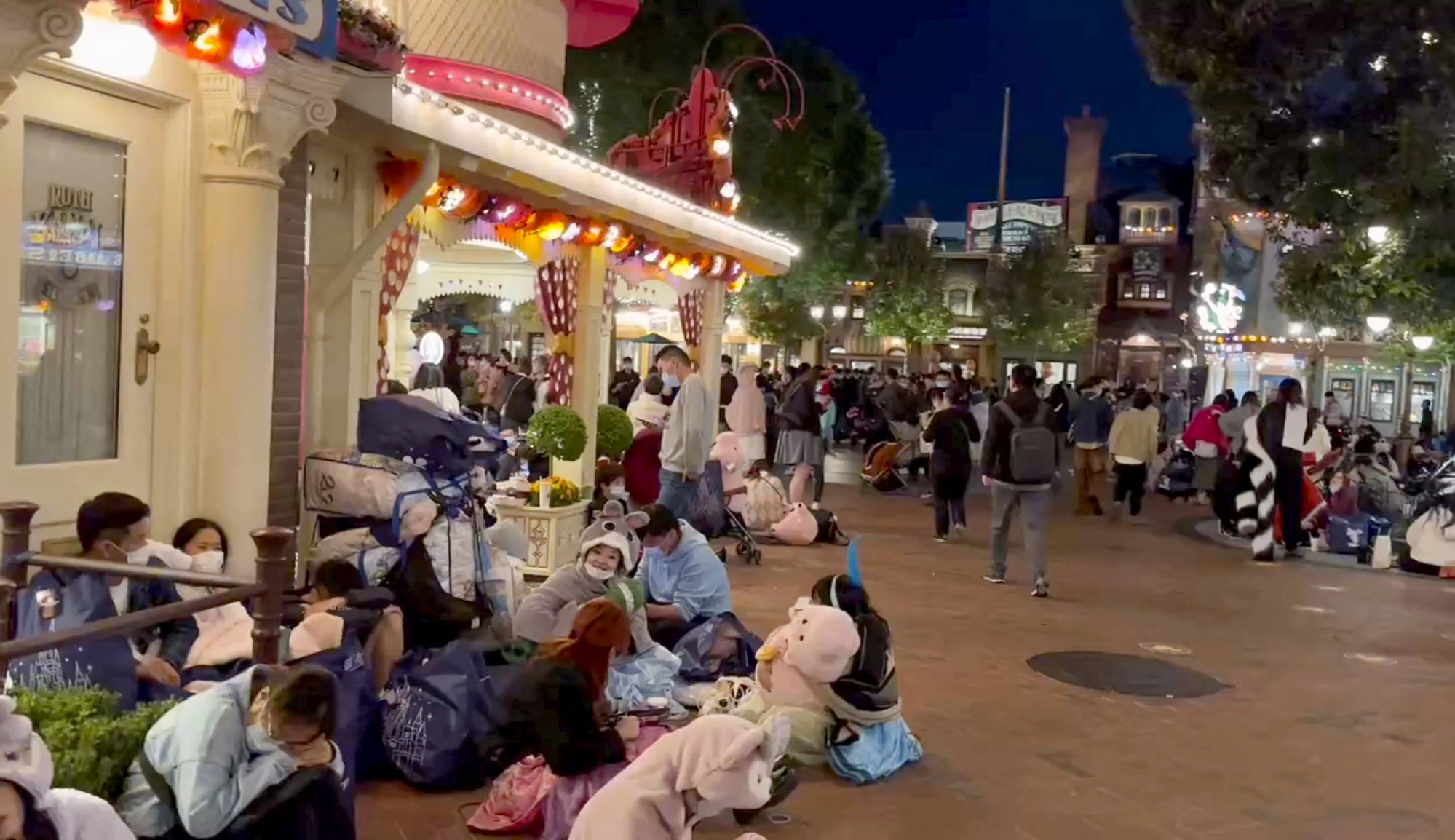 Shanghai Disney Resort, which encompasses the theme park and hotels as well as the Disneytown and Wishing Star Park areas, closed down on October 31. It restarted some operations on November 17, but Disneyland and the Toy Story Hotel remained closed.
The reopening follows Chinese regulators' approval of a December 16 release date for Disney's film Avatar: The Way of Water, a sequel to the 2009 hit movie. That decision raises the earnings potential for one of Disney's biggest films of the year, after previous blockbusters were denied entry into China amid soured relations between Beijing and the United States.
Shanghai, the mainland's commercial and financial hub, saw rising infections over the past week as local health authorities strengthened rules for people entering the city from November 24.
People will be barred from entering public venues including restaurants, bars, shopping centres, grocery stores and indoor gyms for five days after they enter Shanghai.
The rule means that people from other parts of the country will have to stay in the city for five days before they are allowed to visit the Disney Resort.
On Wednesday, the Shanghai health commission said it detected 68 Covid-19 cases, 15 of which had symptoms, over the previous 24 hours – the highest number since July 11. The number dipped slightly to 67 on Thursday.
Nationwide, total cases discovered in the previous 24 hours hit a single-day record of 31,444 on Thursday, topping the previous high of 29,317 on April 13.
Shanghai Disneyland's closure on October 31 due to a resurgent Covid-19 outbreak trapped thousands of visitors at the mainland's largest foreign-owned entertainment venue, subjecting them to tests.
The theme park was closed for 101 days between March 21 and June 30 as Shanghai authorities doubled down on virus control. That closure overlapped with the long lockdown of the city's 25 million residents in April and May as authorities fought an outbreak that recorded more than 600,000 infections.
More from South China Morning Post:
For the latest news from the South China Morning Post download our mobile app. Copyright 2022.
Subscribe now to our Premium Plan for an ad-free and unlimited reading experience!