Chinese President Xi Jinping met at least 12 state leaders for one-on-one talks during a three-day diplomatic blitz last week, his first trip outside China since the early days of the pandemic.
But they did not include Indian Prime Minister Narendra Modi. The pair posed for group photos at the Shanghai Cooperation Organization (SCO) summit held in the Uzbek city of Samarkand and attended multilateral meetings, but there was no publicly reported two-way meeting.
That was despite a recent breakthrough where the Chinese and Indian militaries began to pull back from Jianan Pass in the west Himalayas, where the two sides have been engaged in a prolonged stand-off.
Do you have questions about the biggest topics and trends from around the world? Get the answers with SCMP Knowledge, our new platform of curated content with explainers, FAQs, analyses and infographics brought to you by our award-winning team.
The border dispute has been a major drag on the relationship since 2020, when a deadly skirmish in the Galwan Valley left at least 20 Indian and four Chinese soldiers dead.
Although India is sticking to its foreign policy of non-alignment, Beijing has grown concerned about India's involvement in Washington-led regional groupings.
It is a member of the Quad, along with the US, Japan and Australia, as well a Middle East grouping – the I2U2 with Israel and the United Arab Emirates – which aims to boost collaboration on technology and crucial resources such as water, food and energy.
The SCO was the first occasion Xi had seen Modi in person since the deadly border skirmishes of 2020. They did not greet each other after posing for a group photo.
Wang Dehua, the former director of the Centre for South Asia Studies at the Shanghai Academy of Social Sciences, said he believed China-India ties could gradually improve because New Delhi was still committed to a balanced diplomacy.
India still relies on Russia for energy and arms. It also took part in Moscow's Vostok 2022 military drills to Washington's dismay.
Yet, it was also part of joint military drills with Japan and the US last week.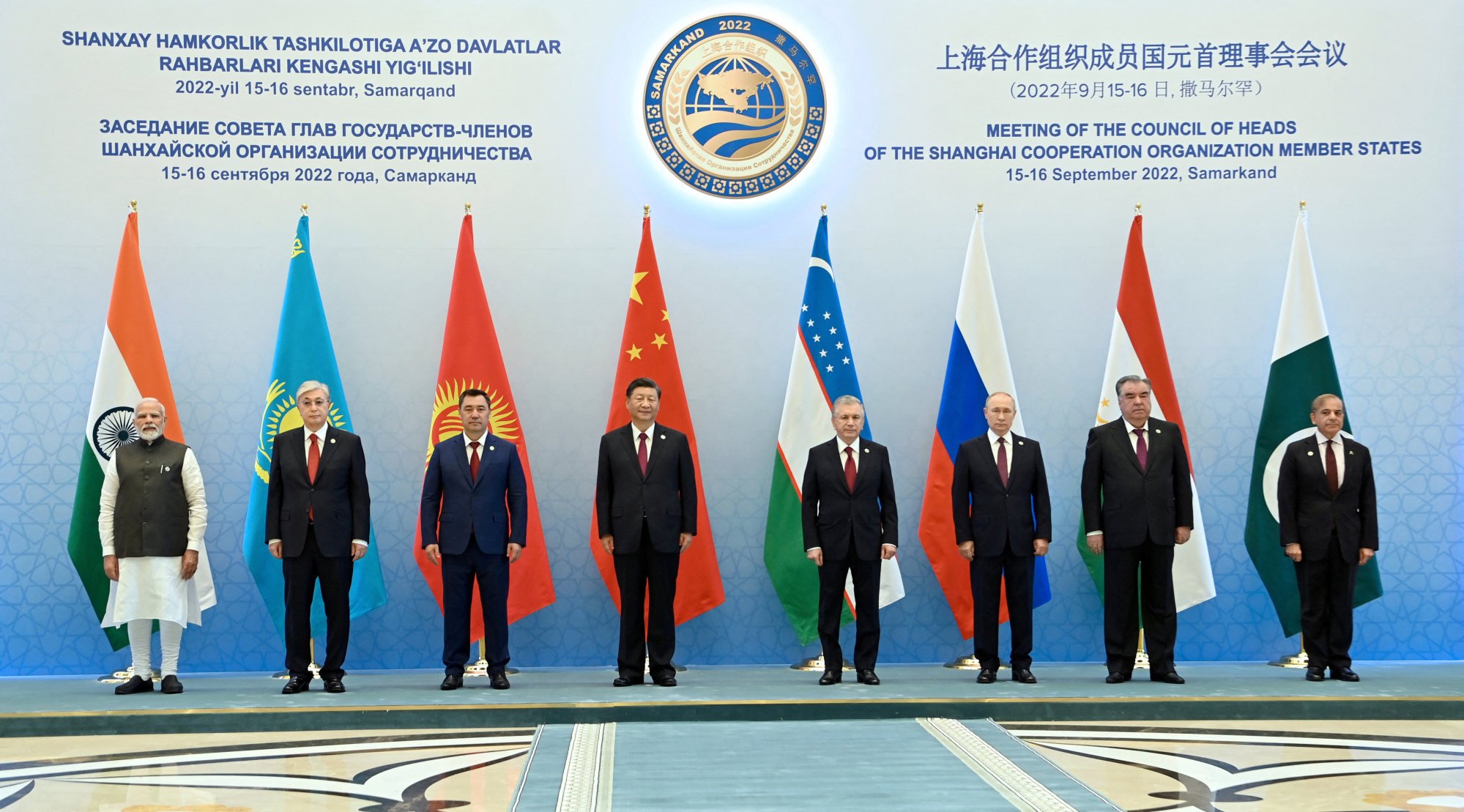 In Samarkand, Xi pledged support for India taking over the rotating SCO presidency next year.
Wang said the biggest problem was the lack of mutual trust.
"India believes China is the biggest threat, while China thinks India is challenging it in multiple areas," he said, citing the example of the border dispute. "Both countries need patience."
After the Indian and Chinese militaries agreed to disengage earlier this month, a Chinese border base was removed and relocated around 2km (1.2 miles) away from Chinese side of the Line of Actual Control – the de facto border – near Jianan Pass, according to satellite images captured on Thursday by Maxar Technologies, a US satellite technology company.
Satellite images also showed Chinese forces earlier withdrawing from several positions at Pangong Lake further to the south along the Line of Actual Control.
More from South China Morning Post:
For the latest news from the South China Morning Post download our mobile app. Copyright 2022.
Subscribe now to our Premium Plan for an ad-free and unlimited reading experience!