The US, Britain and Australia have forged a "historic" security alliance to strengthen military capabilities in the Pacific, allowing them to share advanced defence technologies and giving Australian forces nuclear submarine technology. The move, announced on Wednesday, extends Washington's drive for military cooperation that has angered China.
To begin the "Aukus" security partnership, naval officials and technical specialists from the three countries will work together over the next 18 months to give Australia the nuclear technology that will allow it to deploy submarines "to improve deterrence across the Indo-Pacific", said a senior official from US President Joe Biden's administration.
"We undertake this effort as part of a larger constellation of steps, including stronger bilateral partnerships with our traditional security partners in Asia – Japan, South Korea, Thailand, the Philippines – and also stronger engagements with new partners like India, Vietnam and new formations like the Quad," the official said, referring to the security grouping of the US, India, Japan and Australia.
Do you have questions about the biggest topics and trends from around the world? Get the answers with SCMP Knowledge, our new platform of curated content with explainers, FAQs, analyses and infographics brought to you by our award-winning team.
"This is an historic announcement. It reflects the Biden administration's determination to build stronger partnerships to sustain peace and stability across the entire Indo-Pacific region."
The three countries will also cooperate on integrating artificial intelligence, quantum computing and undersea capabilities into their military operations.
At a joint press conference with Australian Prime Minister Scott Morrison and British leader Boris Johnson, Biden said the initiative was needed to ensure the US and its allies had the "most modern capabilities we need to manoeuvre and defend against rapidly evolving threats".
"We need to be able to address both the current strategic environment in the region and how it may evolve because the future of each of our nations, and indeed the world, depends on a free and open Indo-Pacific enduring and flourishing in the decades ahead," Biden said.
The nuclear-powered submarines will be built in Adelaide with "in close cooperation" with Britain and the US, said Morrison.
Johnson called the undertaking "one of the most complex and technically demanding projects in the world".
"Only a handful of countries possess nuclear-powered submarines," he said. "And it is a momentous decision for any nation to acquire this formidable capability, and perhaps equally momentous for any other state to come to its aid."
While all three leaders cast the initiative as an effort to bring "stability" to the Indo-Pacific region, none made any explicit mention of China.
Asked whether the formation of Aukus was meant to counter China's military build-up, the US official said the move "is not aimed or about any one country", adding that "it's about advancing our strategic interests, upholding the international rules-based order and promoting peace and stability in the Indo-Pacific".
The official said that Biden did not mention the Aukus initiative specifically when he spoke to Chinese President Xi Jinping last week, but that the US leader "did underscore our determination to play a strong, strong role in the Indo-Pacific".
Asked on Wednesday about the new security alliance, Liu Pengyu, a spokesman for the Chinese embassy in Washington, said that countries "should not build exclusionary blocs targeting or harming the interests of third parties".
"In particular, they should shake off their Cold War mentality and ideological prejudice," Liu said.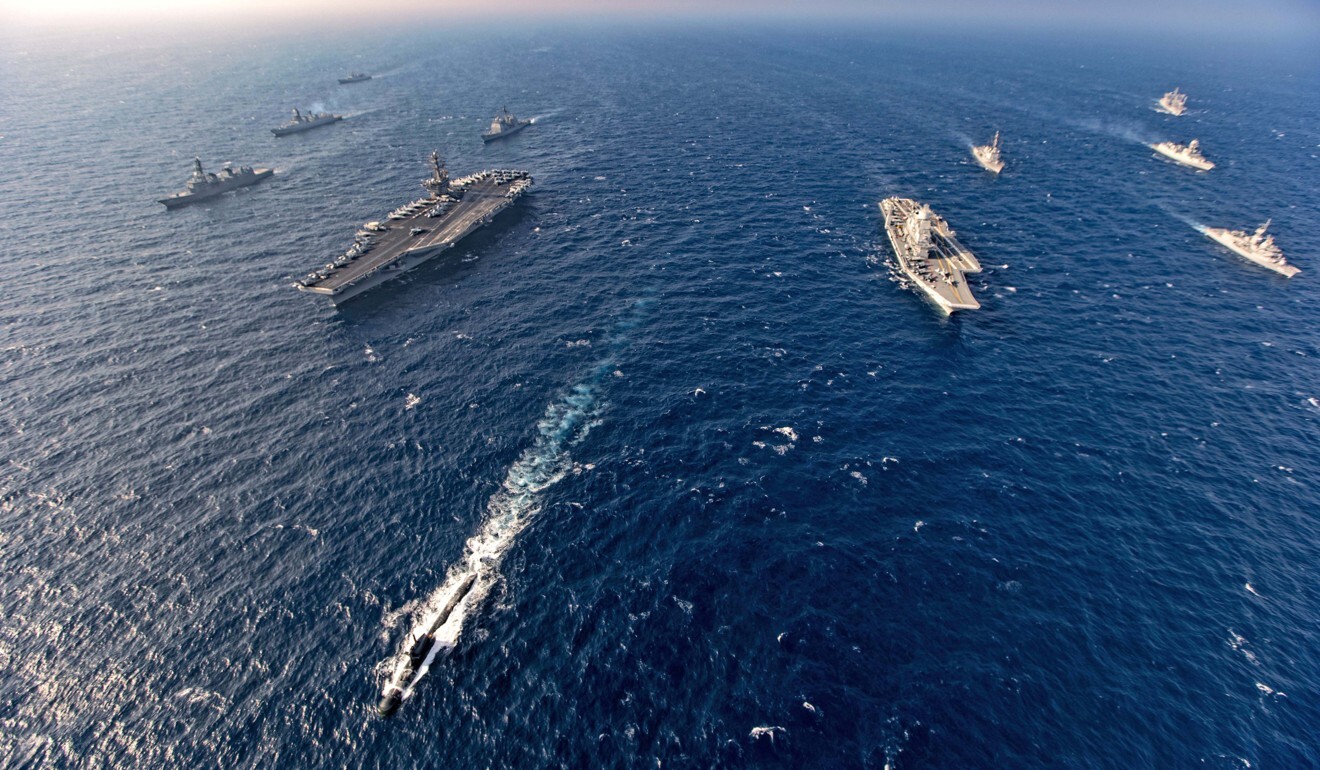 While Beijing may seek to downplay the new pact by calling it an outdated ideological move, there was "no doubt" about the initiative's significance, said Oriana Skylar Mastro, an expert in Chinese military and security policy at Stanford University's Freeman Spogli Institute for International Studies.
"Not only for the content of the deal, but it shows innovation in how US allies and partners are thinking of working together," she said. "It's more than the usual exercises and air shows."
News of the trilateral alliance comes as China's People's Liberation Army steps up aerial drills near Taiwan and in the South China Sea, where China's territorial claims have been contested by Washington and other countries in the region.
Against this backdrop, Beijing will not buy the Biden administration's assertion that Aukus is not a specific reaction to China's military rise, said Bonnie Glaser, director of the Asia programme at the German Marshall Fund of the United States.
"Beijing will see this as part of US efforts to forge coalitions aimed at pushing back against China, and they aren't wrong," she said. "The Chinese need to recognise that this assertive behaviour is drawing democratic countries to cooperate in new ways to defend their interests."
Charles Edel, an expert in Indo-Pacific security issues, viewed Wednesday's announcement as the latest example of Biden's rejection of the go-it-alone approach that characterised his predecessor's China policy, and "a signal that the United States is willing to invest more responsibilities into its allies than it has in the past".
"The bet that's clearly being placed here is that, in response to increasing Chinese capabilities and the turn to a more threatening Chinese foreign policy, more allies are going to become more capable, and that that will serve as a greater deterrent to the Chinese, both militarily and politically," said Edel, a global fellow at the Wilson Centre in Washington and senior fellow at the University of Sydney's United States Studies Centre.
At Wednesday's press conference, Morrison stressed that the submarines would be nuclear in propulsion only, rather than carrying nuclear weapons. "We will continue to meet all our nuclear weapons," he said.
But nuclear power alone carried with it significant tactical advantages that had obvious applications when it came to countering China's military presence in the Indo-Pacific, said Edel.
Besides increased payload capabilities, nuclear-powered submarines had greater endurance and could remain in deep waters for longer periods of times, said Edel. "They are, at depth, less detectable, so that's a deterrent," he said. "When we think about the extraordinary production of Chinese ground-based missiles that basically blanket the entire South China Sea – without necessarily a counterbalancing force other than the US – this then, I think, is a partial answer to that."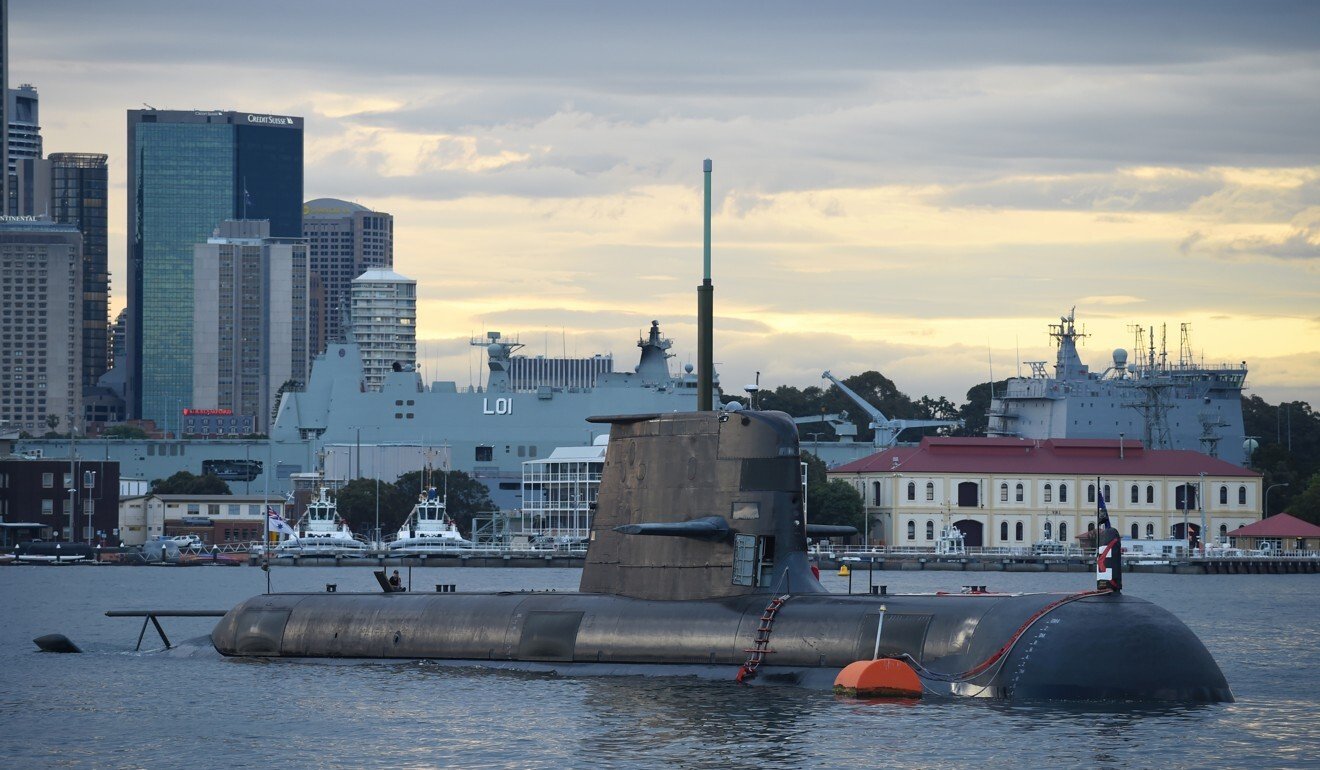 Biden's other geopolitical initiatives since taking office, including his efforts to bolster ties with Nato and the G7 and the shaping of the Quad, have specifically included language about countering China's growing influence.
The administration official cited Biden's planned in-person meeting with Morrison and the other Quad leaders next week at the White House, and suggested that the presence of British aircraft carriers in the South China Sea in recent months figured into the strengthening military alliance.
"You have just seen the substantial deployment of British forces throughout the Indo-Pacific very successful deployments of the aircraft carriers, supporting ships, lots of valuable port engagements," he said. "Our strategic discussions ... transcended several months of very deep, very high level engagements with both our military commands, our political leadership and the people closest to our leaders in order to chart a common path on the way forward."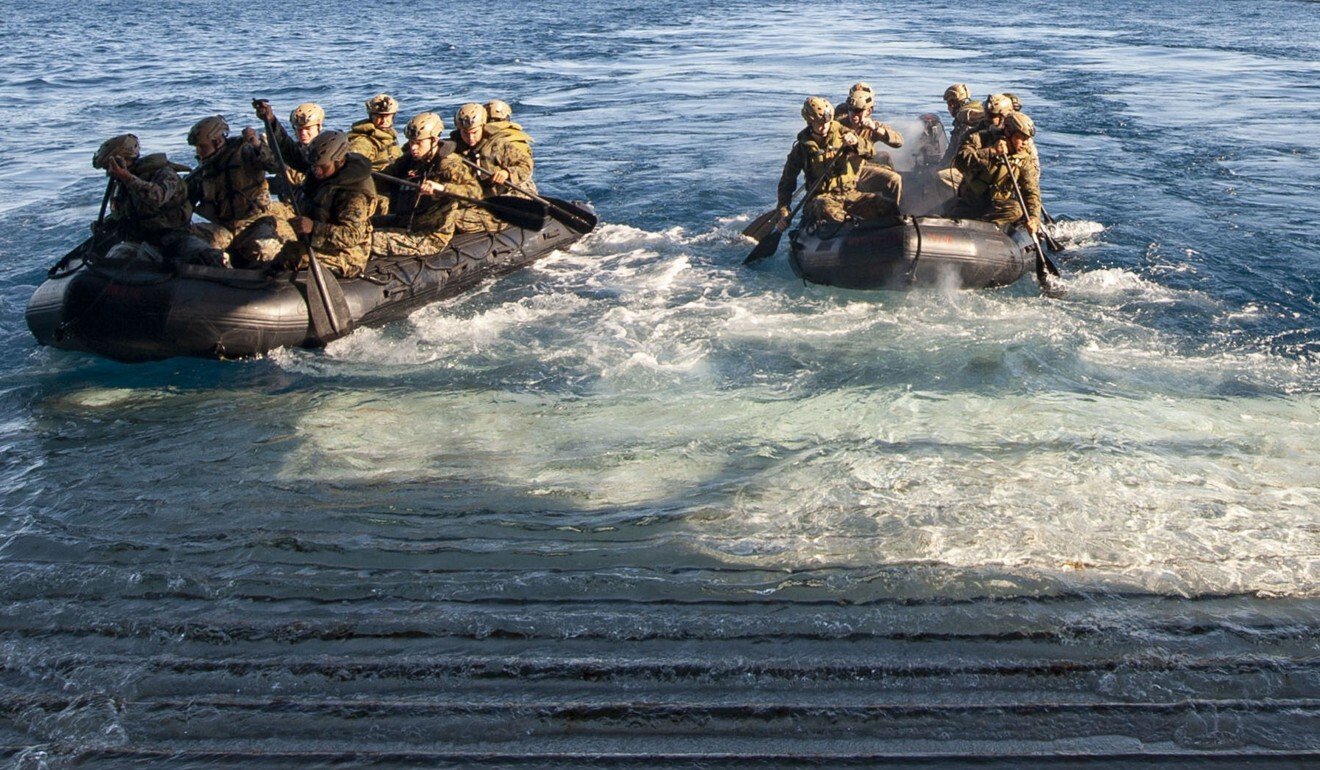 The establishment of Aukus follows a warning on Tuesday by Glaser, former US National Security Council deputy national security adviser Zack Cooper and other military analysts that the US needs stronger military partnerships in region.
"China's modernising military ... poses the greatest challenge in the world," they said in a white paper on how Washington should respond to challenges posed by Beijing. "China is not a global military peer competitor of the US ... but it has developed a robust capability to fight effectively in the areas within the first island chain, which runs north to south from Japan in the East China Sea, to Taiwan, to the Philippines in the South China Sea."
"Long-term success will depend on the US making significant advances in its regional diplomacy with new partners who feel threatened by Beijing's military modernisation and grey zone assertiveness, even as many have strong trade, investment and financial ties with China," they said.
But in the wake of Wednesday's announcement, it remains a possibility that Beijing will respond to Washington's growing alliances with increased assertion, said Ali Wyne, a senior analyst with Eurasia Group and an expert in US-China relations.
"A big question is whether China will recalibrate, recognising that it is engendering greater resistance among advanced industrial democracies," he said, "or instead adduce that resistance as evidence that it needs to double down on its current course of diplomacy."
More from South China Morning Post:
For the latest news from the South China Morning Post download our mobile app. Copyright 2021.
Subscribe now to our Premium Plan for an ad-free and unlimited reading experience!