Extreme floods and droughts, which will become more frequent and severe in the coming years, may pose a greater threat to China's economic development than previously thought, said two of the authors of the United Nations' Intergovernmental Panel on Climate Change (IPCC) report on the global phenomenon.
Climate change will intensify the so-called water cycle, the continuous movement of water within the Earth and the atmosphere in the form of rain, snow and clouds, they noted in their sixth annual assessment published on Monday.
"Extreme floods and droughts are the worst threats to China's social and economic development in the context of climate change," Wang Wen, professor at Nanjing's Hohai University and one of the lead authors of the IPCC report, said in an interview with the South China Morning Post.
Do you have questions about the biggest topics and trends from around the world? Get the answers with SCMP Knowledge, our new platform of curated content with explainers, FAQs, analyses and infographics brought to you by our award-winning team.
To protect vital infrastructure, industries and population centres against extreme weather, authorities will need to build better systems for the storage, supply and drainage of water to enhance the nation's resilience against both floods and droughts, he said. Early warning systems, enhanced monitoring and forecasts of meteorological and hydrological capabilities are just as important, he said.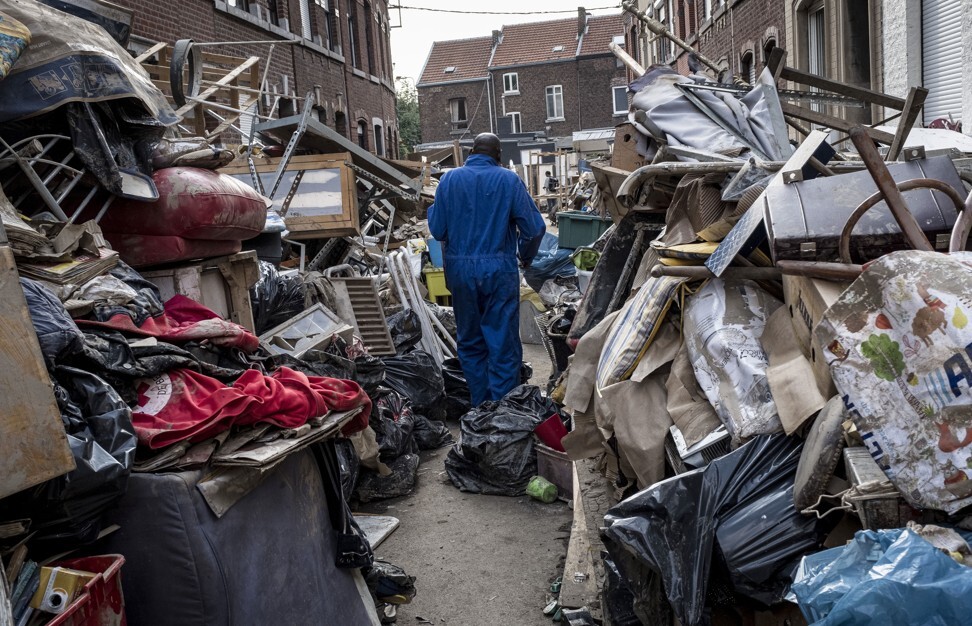 Every 1 degree Celsius rise in global warming is projected to lead to a 7 per cent increase in the intensity of extreme daily precipitation events worldwide, according to a "high confidence" projection by the IPCC experts.
Human activities have raised global temperatures by 1.1 degrees since 1850, which may rise to 1.5 degrees by around 2040, based on the worldwide emission levels of five gases that create the so-called greenhouse effect. If the world fails to step up efforts or implement policies to remove carbon dioxide emissions, Earth's temperature may rise by between 2.7 and 4.4 degrees by 2100, according to "best estimates."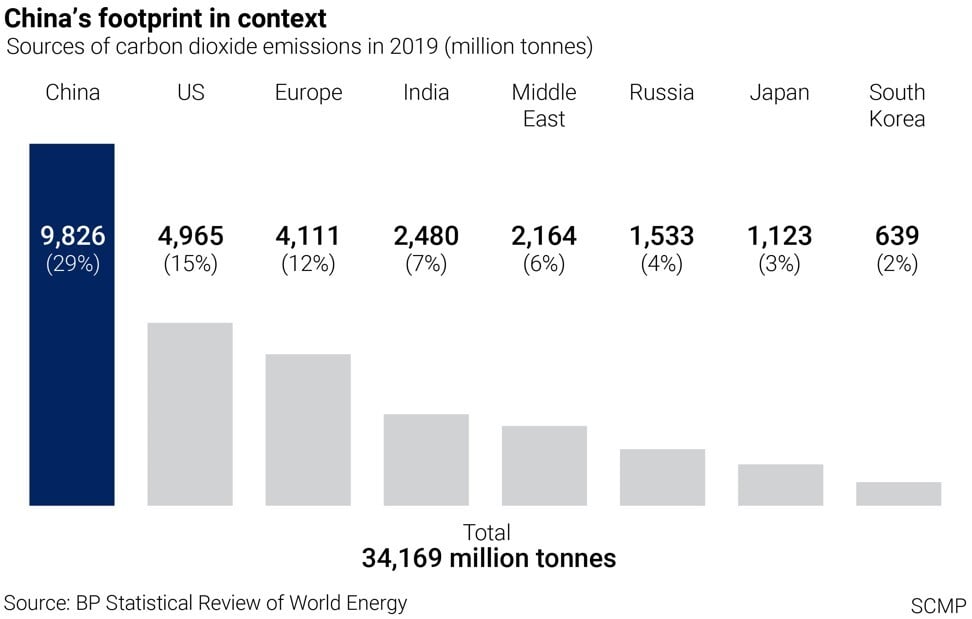 Yuehai, who lives in Xinxiang city in central China's Henan province, is all too aware of the effects of extreme rainfall. Her neighbourhood was inundated last month in what local authorities described as once-in-a-millennium flooding.
"Our family was among the lucky ones – we still had electricity and hot water," said the stay-at-home wife in her early-forties who only wanted to be identified by her first name. "In some lower-lying buildings, both were cut off when water flooded the basement. One of my friends had to climb over 30 flights of stairs each day to get fresh water."
Henan's flooding has claimed 302 lives, displaced nearly 1 million people, and led to direct economic losses estimated at 133.7 billion yuan (US$20.6 billion), according to the provincial government.
The floods have dealt a heavy blow to the agriculture sector of Henan, which accounts for almost a third of China's wheat supply and a 10th of its corn, vegetable and pork production.
Some 16 million mu (2.6 million acres) of cropland were flooded, of which 5 million mu (0.82 million acres) saw complete crop failure, based on data collected by the Henan government.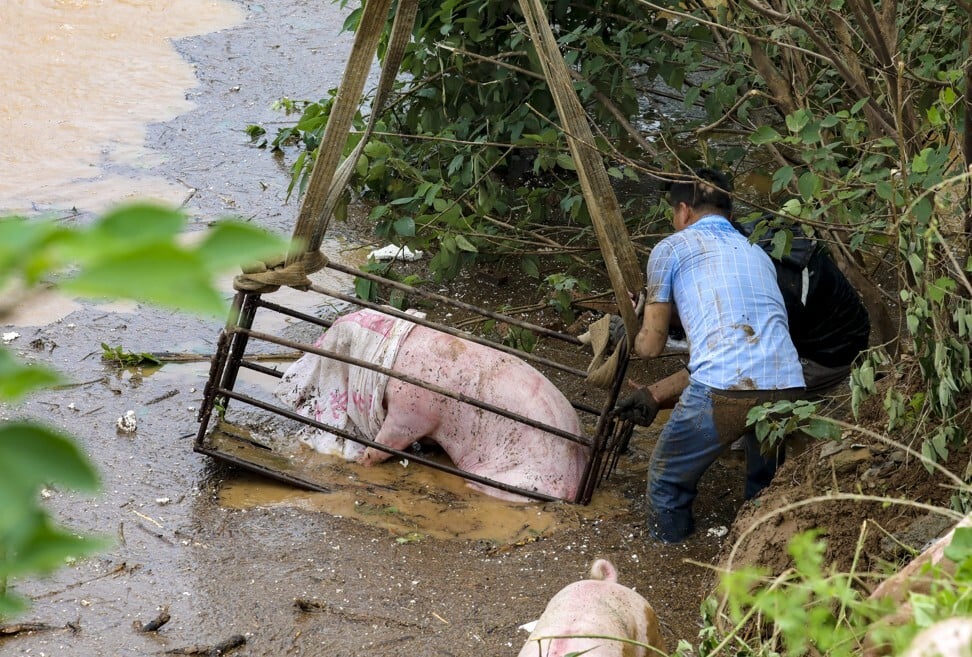 Besides floods and droughts, China also faces rising coastal flooding risks from the combination of rising sea levels and storm surges.
The world's sea level will rise by 60cm (23.6 inches) by 2100, based on the best estimate using emissions scenarios closest to the current trajectory.
"The sea level is going to continue rising even if we strongly limit and reduce our emissions," said Tamsin Edwards, a King's College London climate scientist and one of the lead authors of the IPCC report. "It will rise by 10 to 25cm relative to today by 2050 according to our projections. It means that a once-in-a-century coastal flood would become [an annual occurrence] at 20 to 30 per cent of the locations where we have tide gauges to measure local sea level."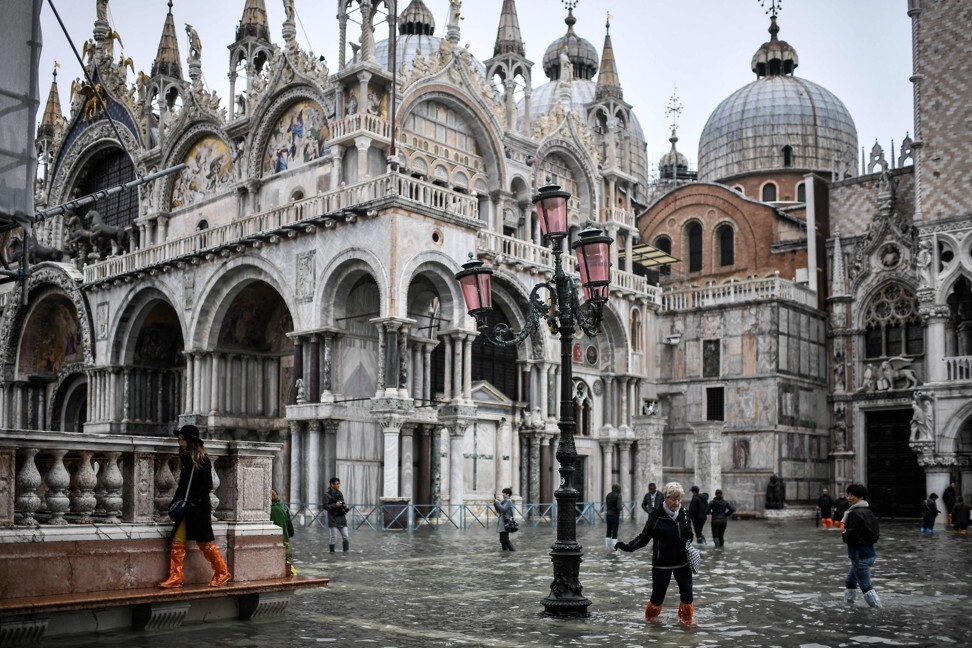 The projected rise in sea levels by 2100 could be reduced by around a third if the worldwide emission of greenhouse gases is kept to the lowest of five scenarios, capping the global warming at 1.5 degrees since the second half of the 19th century.
"But if we have very high greenhouse gas emissions, particularly if we are unlucky with how much our ice sheets respond to climate change and lose more ice, the sea level rise could approach one or even two metres this century," Edwards said.
The proportion of intense tropical cyclones and peak wind speeds of the most intense tropical cyclones are projected to increase at the global scale with increasing global warming, the IPCC experts predicted with "high confidence".
For Yuehai in Xinxiang, about 80km north of the Henan provincial capital of Zhengzhou, the severe floods have not caused her to directly attribute the experience to climate change, although she is well aware of the warming trend.
"The summer days arrive earlier, and last longer ... I remember when I was little, the summer in Henan wasn't this intolerable," she said.
More from South China Morning Post:
For the latest news from the South China Morning Post download our mobile app. Copyright 2021.
Join our Telegram channel to get our Evening Alerts and breaking news highlights