As China aims to achieve carbon neutrality by 2060, telecoms giants Huawei Technologies and ZTE are leveraging technologies to help customers and suppliers cut their carbon footprint and embrace renewable energy.
The companies are helping the internet, transport and government sectors to increase energy efficiency and supporting renewable energy projects using their information and communications technology (ICT).
"Carbon neutrality has by and large become a globally recognised mission, one to which the ICT industry is actively contributing," Liang Hua, Huawei's chairman, said at the company's sustainability forum in Shenzhen this month. "These days, advancements in ICT are focusing more on using less energy to transmit, process and store more information, while making energy systems more efficient."
Do you have questions about the biggest topics and trends from around the world? Get the answers with SCMP Knowledge, our new platform of curated content with explainers, FAQs, analyses and infographics brought to you by our award-winning team.
With climate change becoming a global issue, sustainability has become more urgent for companies in the ICT industry.
The Covid-19 pandemic has driven demand for digital communications, forcing telecoms companies to expand their carbon footprint by consuming more energy. That demand is likely to continue with remote learning and working expected to last after the pandemic.
The ICT industry currently accounts for 3 to 4 per cent of global carbon dioxide emissions – twice that of civil aviation, according to Boston Consulting Group (BCG). Its share of carbon emissions is expected to grow further with global data traffic growing by around 60 per cent per year, BCG estimated.
Last year, a new International Telecommunication Union (ITU) standard required the ICT industry to reduce carbon emissions by 45 per cent from 2020 to 2030.
For China, the need to cut emissions in the telecoms sector is more urgent. Power consumption from 5G in China is expected to skyrocket 488 per cent by 2035, making it one of the fastest-growing sources of internet sector emissions, according to Greenpeace.
By 2035, China's data centre and 5G sectors are expected to consume 782 billion kilowatt-hours (kWh) of electricity a year, more than the 694 billion kWh power consumed by Shandong province in 2020, the nation's top consuming province last year.
Huawei has been using its digital technology to help more than 170 countries and regions generate 325 billion kWh of electricity from renewable sources and save 10 billion kWh of electricity, reducing 160 million tonnes of CO2 emissions to date, according to Huawei. The emission reduction is similar to Argentina's carbon footprint of 164 million tonnes in 2020, according to data from BP.
Its PowerStar solution has been used in over 400,000 sites in China, saving 200 million kWh of electricity a year, and deployed in South Africa and Morocco. The solution uses artificial intelligence to maximise power-off time to certain sections of the network when traffic demand is low.
ZTE also released its energy-saving PowerPilot solution for 4G and 5G networks in 2020 that has been used at over 700,000 sites of over 20 telecoms networks around the world, saving more than US$1 billion in electricity costs for its clients.
The telecoms leaders also partnered with other sectors to help build high energy-efficiency data centres. The cloud data centres ZTE built for internet giant Tencent in Qingyuan, Guangdong province, helped reduce energy consumption by 30 per cent, according to ZTE.
China is the world's largest producer of solar energy, installing more than 48.2 gigawatts of solar photovoltaic (PV) capacity in 2020. As the world's largest supplier of PV inverters, a vital component for solar PV systems, Huawei is integrating ICT with PV technologies to help generate solar power more efficiently.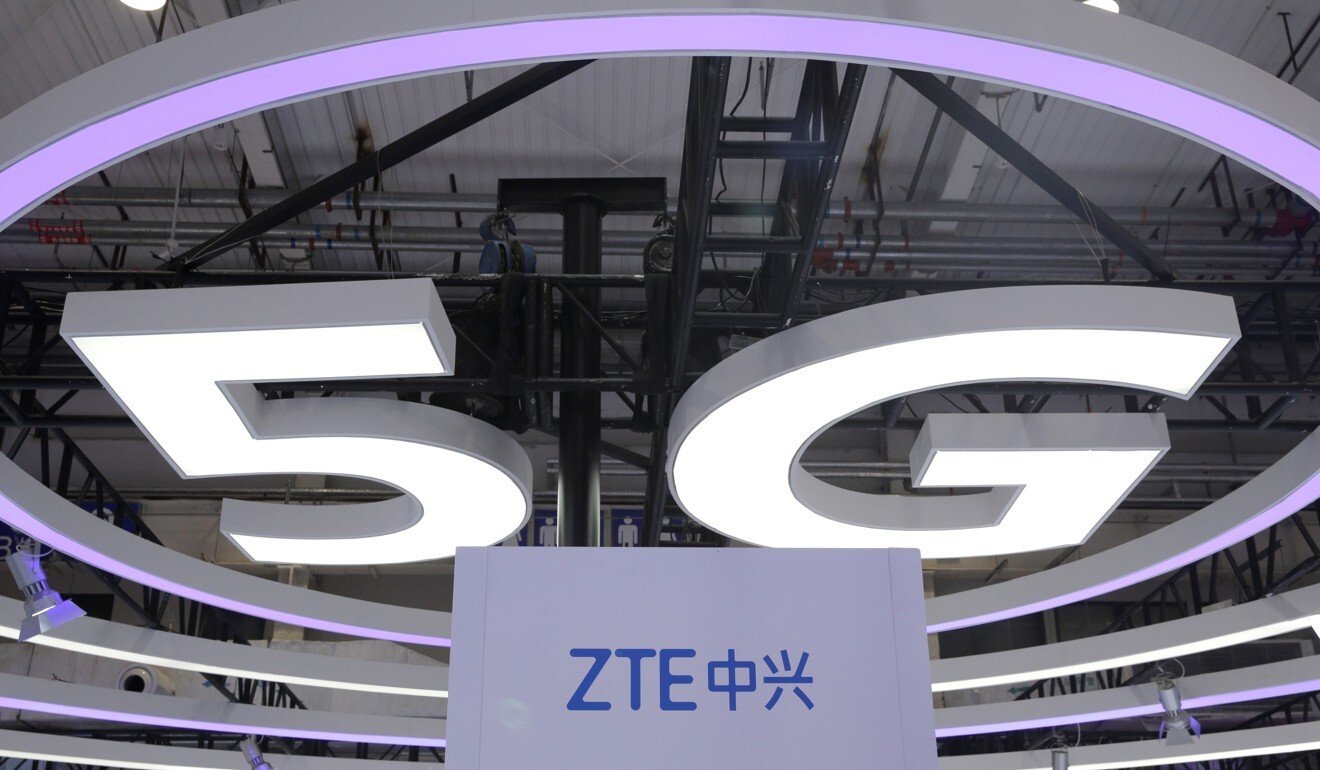 From 2013 to 2020, Huawei shipped its smart PV products to more than 60 countries that contributed to a total installed capacity of 160GW, generating more than 300 billion kWh of green electricity.
"'Dual carbon' (carbon peak and carbon neutrality) will bring a new market worth hundreds of billions yuan," Zhang Guanghe, chief engineer of network energy at Huawei, said at an energy forum in Beijing this month.
Analysts noted that China's carbon neutrality drive has also opened a new market for the telecoms companies.
"5G and 4G are important for China's digital transformation, but energy consumption is also increasing," said Ma Jihua, a Beijing-based telecoms analyst. "The telecoms giants have a responsibility to reduce emissions and help other industries with their digital transformation."
More from South China Morning Post:
For the latest news from the South China Morning Post download our mobile app. Copyright 2021.
Join our Telegram channel to get our Evening Alerts and breaking news highlights