A police officer escaped unscathed when a patrol car he was driving burst into flames near the entrance of Hong Kong's Eastern Harbour Tunnel on Friday.
The officer was driving the car back to police headquarters in Wan Chai from the Kowloon Bay vehicle plant of the Electrical and Mechanical Services Department when the incident happened shortly before 11am.
A police source said the malfunctioning vehicle had been sent to the Kowloon Bay plant for inspection and repairs just two days earlier.
But near the toll plaza of Eastern Harbour Tunnel in Lam Tin, the car engine began emitting smoke and soon burst into flames, he said. The driver, attached to the Hong Kong Island emergency unit, was unhurt.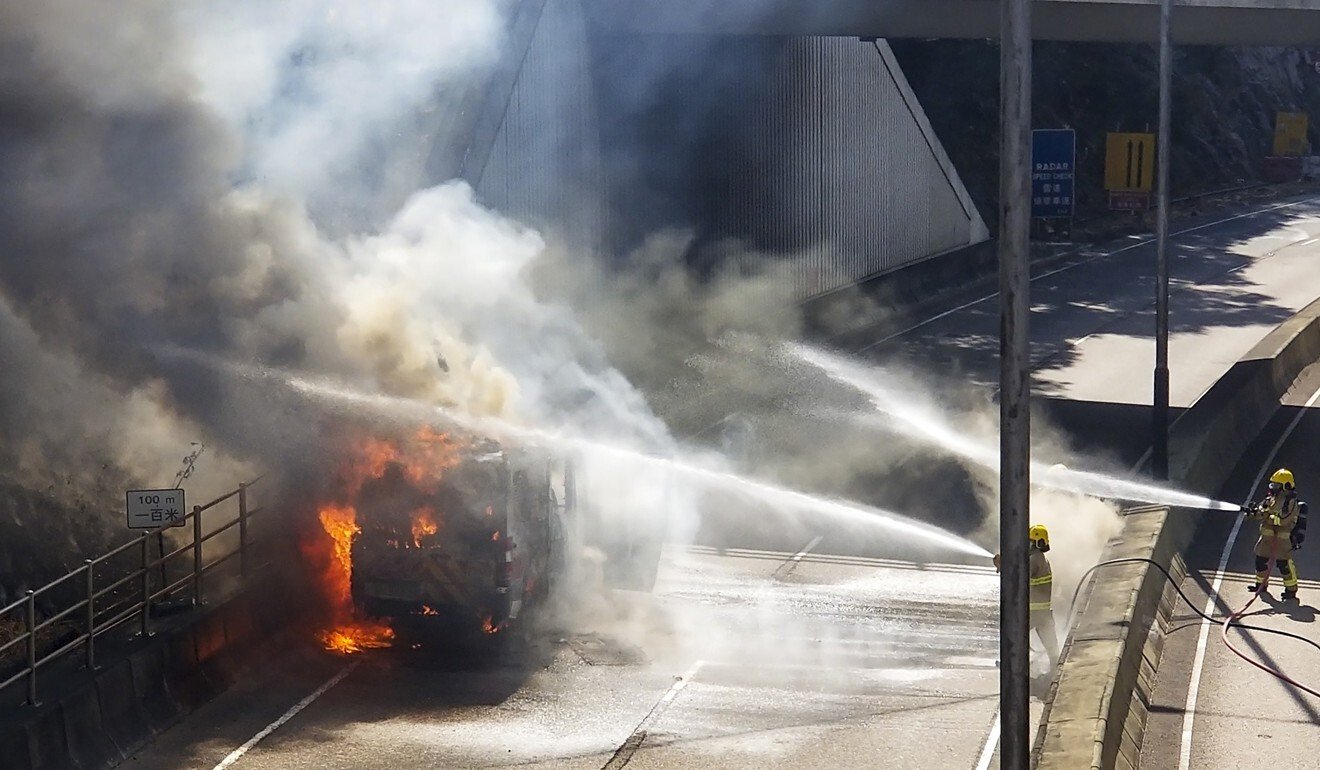 No weapons or equipment were stored in the vehicle.
A spokeswoman for the Fire Services Department said three fire engines and an ambulance were deployed and firefighters took about 15 minutes to douse the flames.
No casualties were reported and initial investigation found nothing suspicious. The vehicle was badly damaged in the incident.
A section of Lei Yue Mun Road heading towards the tunnel was closed to traffic due to the accident. The lane was reopened before 12.30pm, said a source in the Transport Department.
More from South China Morning Post:
For the latest news from the South China Morning Post download our mobile app. Copyright 2021.