Hong Kong is considering ways to better protect workers of digital platforms, including food delivery riders, as part of efforts to safeguard labour rights.
Secretary for Labour and Welfare Chris Sun Yuk-han, who took office on July 1, said he was concerned that such workers lacked clear employment status, as some were regarded as employees while others were merely treated as self-employed.
In a media interview last Thursday, in which he outlined his priorities, he highlighted digital economy workers, the ongoing minimum wage review and workplace safety as areas he was paying attention to.
He described digital economy workers as a group who had emerged from new technologies.
Unlike those with a job contract, self-employed people are not entitled to rights and benefits under the Employment Ordinance, including paid leave, severance and long service payments, and compensation for work injury accidents.
"In addition to improving employee protection under the Employment Ordinance, we should also look at what is excluded from the ordinance," he said.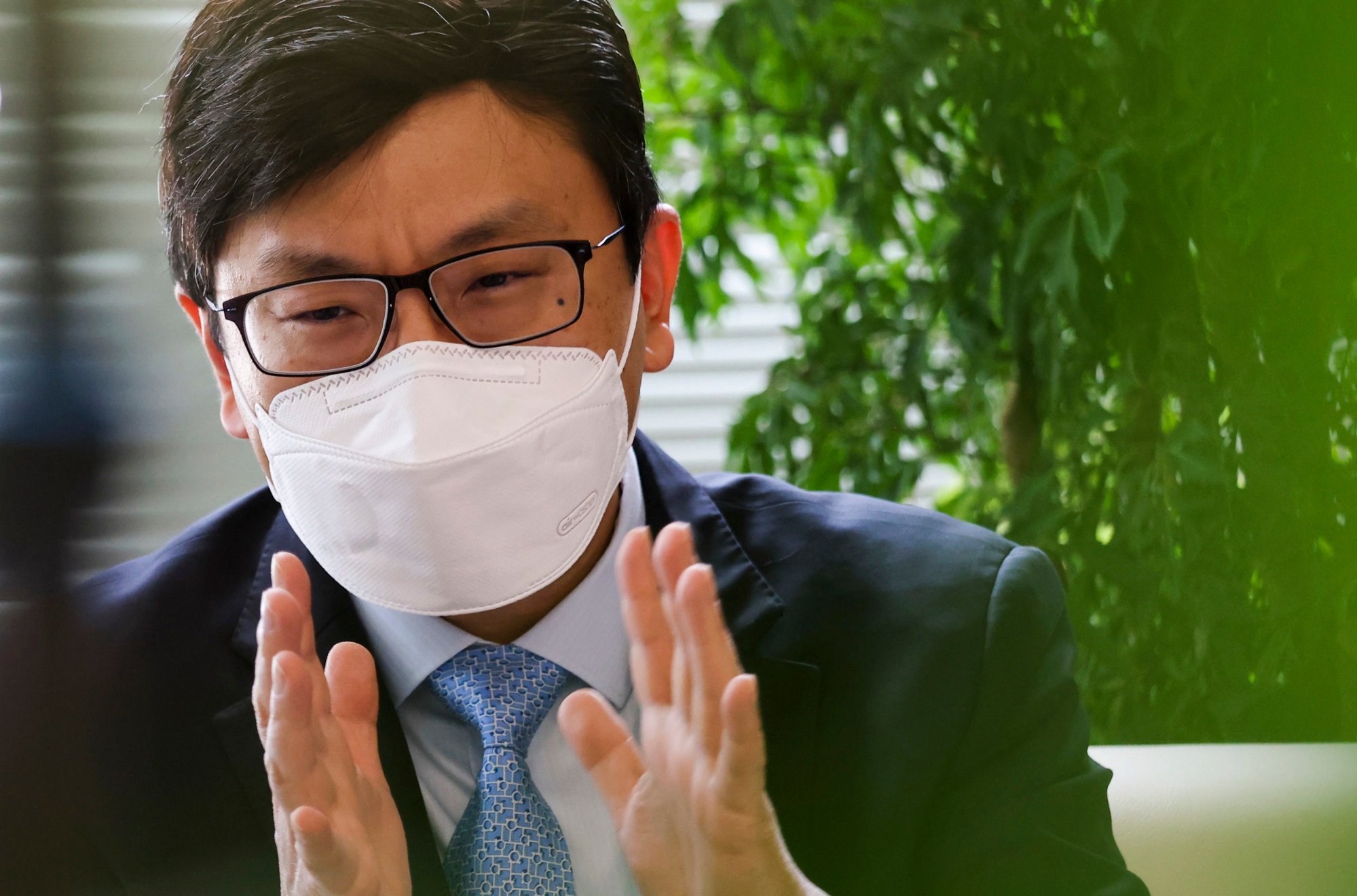 With more people taking jobs offered by digital platforms, there have been more labour disputes arising from unclear employment relationships.
Strikes have occurred occasionally, including among food delivery riders asking to be treated better, and there have been calls on the government to provide these workers with more protection.
Sun noted that mainland China and other places had already established some guidelines and laws covering these workers.
He said his bureau had been studying the issue and collecting related information, and he expected to complete the work during his five-year term.
On the process of reviewing the city's minimum wage, he said that at an appropriate time, the authorities would consider whether to shorten the two-year interval between each review.
Hong Kong introduced the statutory minimum wage in 2011, initially setting it at HK$28 (US$3.59) per hour. It was raised gradually to HK$37.50 in 2019, but has remained frozen at that rate, with the authorities citing a struggling economy battered by the coronavirus pandemic.
The Minimum Wage Commission started the latest review in April and will submit its recommendations to Chief Executive John Lee Ka-chiu by the end of October.
"I have great expectations for it, hoping various parties, including employers, employees, academia and the government, can reach a consensus," Sun said.
Former labour minister Law Chi-kwong previously dismissed a public appeal to review the rate annually, saying it was unfeasible unless the current two-year process underwent significant reforms.
Sun agreed that the process was time-consuming, involving surveys, data analyses and consultations, but said his bureau was prepared to examine the duration and methods later.
The minister also spoke about occupational safety, revealing that his bureau was working to improve the safety of suspended bamboo scaffolding in particular, as there were several incidents of such structures falling every year.
He said his bureau was working to end unsafe practices by workers and was drawing up rules for property management companies.
Sun said he hoped to have a pilot scheme targeting suspended bamboo scaffolding to bring various departments and groups together to improve workplace safety.
The city recorded about 20 fatal accidents at workplaces annually over the past decade, according to government data. – South China Morning Post
Subscribe now to our Premium Plan for an ad-free and unlimited reading experience!