Hu Yuchen, a migrant worker from Jiangxi who works in Shanghai as a delivery man, said he usually has only half a day off per month.
Hu says he originally had a 200,000 yuan (RM131,595) debt to pay, meaning he had no option but to toil all day and every day when he started as a delivery courier three years ago. But after his debts were cleared, he found himself stuck in this arduous routine.
This year, he is even giving up the most important holiday of the year, the Lunar New Year, to continue delivering items to collect an extra bonus.
"If I don't go home for the Lunar New Year, I can get more than 10,000 yuan (RM6,579) for continuing to deliver items. But if I go home, I'll only earn a few thousand yuan," said Hu, who was wearing a blue outfit with a helmet emblazoned with the logo of Ele.me, the on-demand delivery services platform owned by Alibaba Group Holding.
"Time is very tight, just look at my orders. This 30-minute order means I need to drive 1.6 kilometres to get to the restaurant, wait for them to prepare it ... then drive two more kilometres to deliver the food to the customer," he added.
Suddenly a new order arrives, read out by a female voice on his mobile phone. Hu rushes to his electric bike complete with a blue top box, the vehicle of choice for serious delivery riders, jamming his phone into a holder attached to the two-wheeler. He speeds off into the distance before disappearing round a corner, leaving a slight trail of dust behind.
Hu's lifestyle is shared by many others in the country. China has roughly 200 million workers who officially work on flexible terms, including those that are self-employed or who work in the gig economy. Delivering food or parcels is a common choice for migrant workers like Hu, thanks to huge demand, low barriers to entry and flexible employment terms.
In the case of Meituan, about 9.5 million people have worked as a delivery man or woman for the country's largest on-demand services platform as of the end of 2020, although it is unclear how many of them worked full-time or casually.
At stake is China's multibillion-dollar food delivery industry, with a market size that has jumped from 21.7bil yuan (RM14.27bil) in 2011 to 664.6bil yuan (RM437.26bil) in 2020, according to a report published by Qianzhan Research Institute in December last year. The market is dominated by two major players – Meituan with a more than 67% share and Ele.me with 31%, according to the report.
While a gross income level of 10,000 yuan (RM6,579) per month for a courier is not low – China's average urban per capita income per year for 2021 was about 50,000 yuan (RM32,898) – the income is often earned by working lots of extra hours, with scant welfare coverage and insufficient protection against uncertainties, such as abrupt Covid-19 lockdowns.
It is against this backdrop, to protect labour rights, that the Chinese government has stepped up its regulation of the sector.
Beijing, which does not permit spontaneous strikes or autonomous trade unions, has repeatedly urged China's Internet platforms, including Meituan and Ele.me, to enhance protection for their gig workers by improving welfare coverage.
At a meeting held by four government agencies last month, Beijing told 11 Internet platforms including Alibaba, owner of the South China Morning Post, and Tencent Holdings to better protect the rights of gig workers. It stressed that they must have the "political, ideological and actionable consciousness of" protecting the rights of gig workers.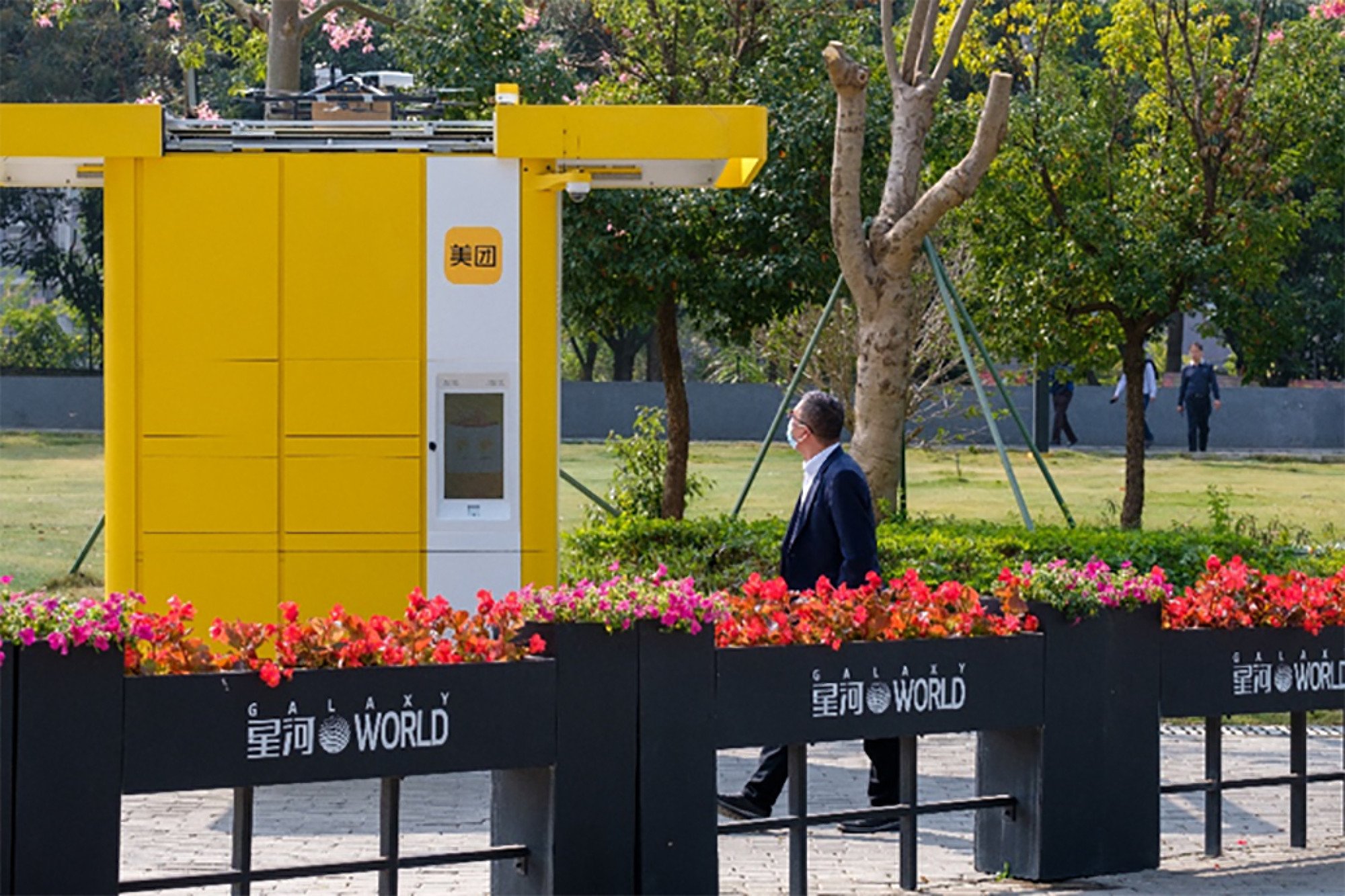 In July last year, Chinese regulators ordered online platforms to ensure that food delivery riders earn above the country's minimum wage, be freed from unreasonable demands placed upon them by algorithms, and have access to social security and a place in a recognised union.
Companies have taken note.
Meituan said in January it had cancelled delivery punishment mechanisms that come into play during severe weather, such as extreme cold and snowy days. Ele.me has made similar arrangements for severe weather, according to multiple Chinese media reports, and is also piloting smart helmets that allow riders to manage their orders through a microphone while driving.
Ele.me and Meituan did not respond to a request for comment on the points raised in this story.
Wang Xing, the founder and chief executive of Meituan, said in a conference call in November that the company had "prioritised courier safety to ensure they are not tasked with orders that they cannot handle" and the company is continuing "to get feedback from different parties to iterate its process and promote healthy industry development" to "make the algorithms and the systems more transparent".
Nevertheless, it seems that efforts to address industry problems have not been recognised by many couriers.
27-year-old Shi, originally from Shijiazhuang in Hebei province and who declined to give his full name, came to Shanghai two months ago to make a living and chose being a delivery driver as it was relatively well-paid and accessible. But he quickly found out it was harder than he thought.
"The only way I can go up this road is to drive in the opposite direction of the authorised traffic flow. How can I drive up there without breaking the rules?" said Shi, sitting on his electric bike and gesticulating at the road ahead.
"The whole West Beijing Road does not allow any electric bikes, but you still need to pick up food on that road. You cannot really avoid the situation," he added, referring to a road in Shanghai's city centre.
Another 38 year-old delivery courier from northern China, who declined to give his name for fear of punishment by his employer, said it was normal for delivery drivers to receive traffic violation tickets for 50 yuan (RM33) or 100 yuan (RM65.80) daily as they rush to meet deadlines.
"We have to run red lights and exert all our strength to run faster ... Even if I deliver eight or 10 orders a day, I can't even afford my family's expenses," said the father of two children. "Why should I bother being a rider then? Why not find a more stable job instead?"
The workflow of riders is largely decided by the technology that food delivery platforms use.
In a research paper written by Chen Long, a Peking University postdoctoral researcher who worked as a rider for nearly half a year as part of his studies, Chen said platform systems collect and analyse rider data in a subtle way, which in turn helps make faster orders possible.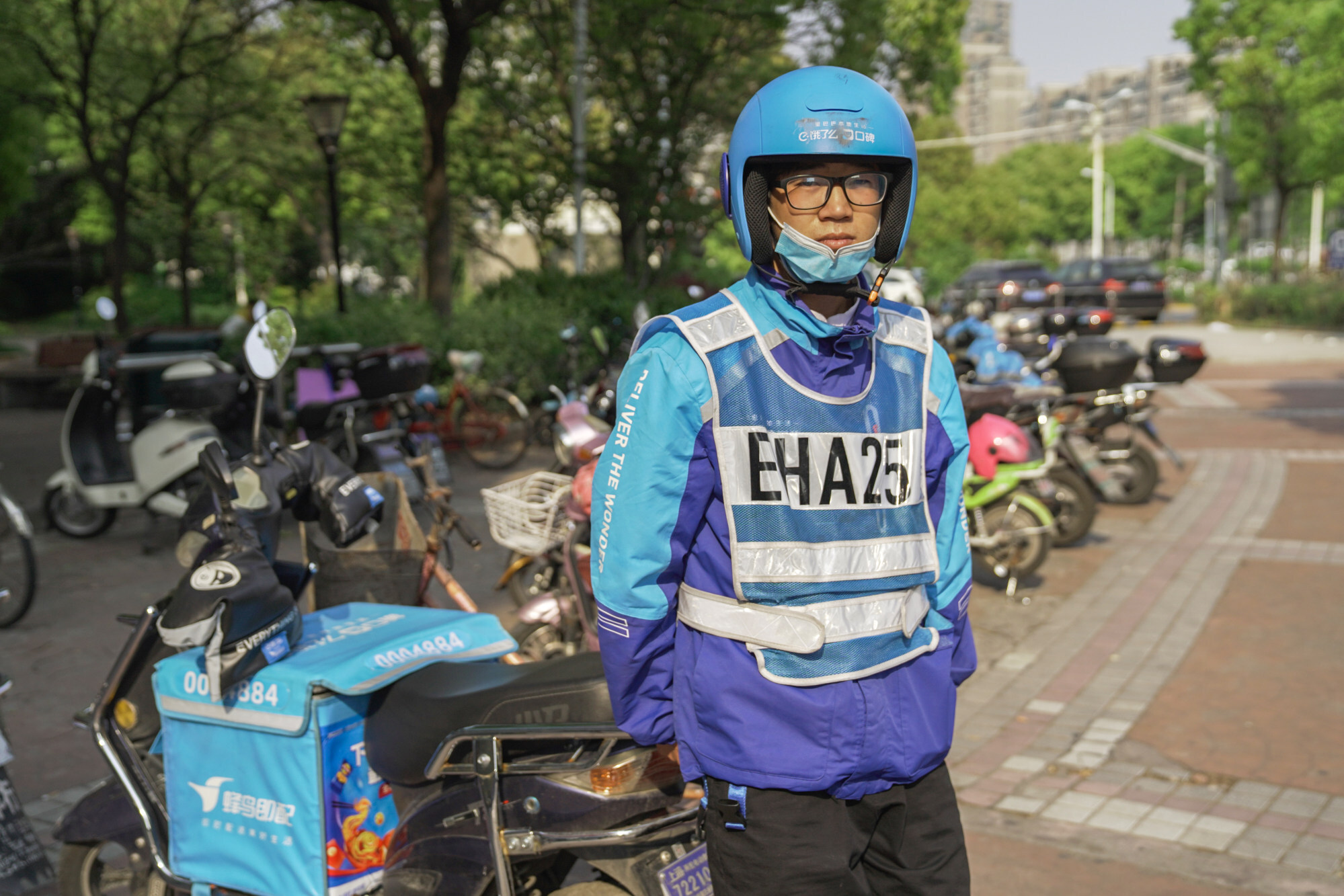 "Digital control has weakened the ability of riders to resist, has eaten away at their autonomy, and makes them unknowing participants in the (total) management of themselves," Chen said.
Gao Jin, an analyst at research firm LeadLeo, said the algorithms used by food delivery platforms are "not humanised enough". "For example, if a rider finds a short cut that cuts five minutes off the time it takes to navigate a traditional 20-minute route, the algorithm will change the delivery time to 15 minutes," Gao said.
"Platforms deduct money for delayed deliveries ... The rigid enforcement of these fines is a big mountain to climb for riders with low and unstable incomes," she said.
On the official website of Meituan Delivery, there is a section where the company details how it improves delivery efficiency through better algorithms. It describes its delivery network as a "super-brain" with 113,400 different delivery paths for five orders, taking only 0.55 ms for its system to get the best result, according to the website.
In September, Meituan published an article on its official WeChat account which revealed how its system calculates "estimated delivery time". The company said it chooses the longest time period for the riders among four different estimated routes created by its algorithm model "to give riders enough time to deliver food orders".
Still, conflicts sometimes arise between restaurant owners and couriers. When the meal is not ready but couriers have already arrived, some couriers can be impatient, says Zhao Hairui, who operates a restaurant in Shanghai.
"Sometimes our dine-in consumers have waited for more than 10 minutes, so it is impossible for me to cook a takeaway meal ordered two minutes ago first. But delivery couriers keep asking you to hurry up," she said.
Couriers can appeal penalties for delayed orders due to slow preparation by restaurants but they often end up paying for some late meals due to a bunch of orders hitting at the same time, says Hu Sufei, a 32-year-old courier at Meituan. "If one order runs over, the rest can fall like dominoes," said He.
Meituan's Wang Xing said in his November conference call that the company had adjusted the pickup process for some piloted restaurants, whereby grades are assigned to pick up orders only after meals are ready.
There are currently about four million delivery riders working for Meituan, helping to deliver items in under half an hour within a three-kilometre distance, according to information on the company's official website. The service, which covers 2,800 cities and counties, is available 24 hours a day and for 365 days per year, it says.
Meanwhile, Fengniao, Ele.me's logistics services, says on its website that it has three million riders who help to deliver 4.5 million orders every day. It is not clear whether some of those workers work for other platforms. The 38-year-old delivery courier from northern China said many couriers had registered on both Ele.me and Meituan, and switch between the two platforms based on the latest incentives.
But the labour conditions for delivery couriers have become extremely complex and hard to pin down, which often results in riders not getting adequate compensation when an accident occurs, according to a January public speech by Xu Miao, a researcher at Beijing Zhicheng Rural Migrant Workers Law Aid And Research Center.
This problem is only going to get bigger as consumers expect faster and faster food deliveries. Meanwhile, on-demand delivery platforms have taken measures to outsource the employment process to various agencies to trim costs.
Both Meituan and Ele.me currently provide two main types of employment. You can either become a full-time delivery driver, which usually means joining a delivery crew with dozens of members, or you can join as a gig worker that picks up orders forwarded to a mobile phone whenever you want.
However, no matter which method you choose to become a courier, the big on-demand delivery platforms themselves do not have a direct legal labour relationship with drivers. That means a driver would likely face legal barriers when claiming compensation for injuries sustained in a traffic accident during working hours, for example.
Moreover, some delivery drivers have been asked to register as individual industrial and commercial households, which means they are classed as small businessmen as opposed to labourers from a legal perspective, said Xu in her speech.
LeadLeo's Gao noted that if drivers are registered as individual industrial and commercial households, it "basically puts all the risk on the riders themselves".
These arrangements also remove employers from tax and social security responsibilities, as the court may identify a delivery driver and the company as a "cooperative relationship", said Xu.
Meituan and Ele.me issued notices last September to prohibit acts that induce or force riders to register as such entities. But Hu at Ele.me said his registration is still in effect.
Some things – not all – may be changing.
A year ago Ele.me was hit by a public backlash after the platform initially said it could only pay 2,000 yuan (RM1,315) in compensation to the family of a gig worker who died while working at Fengniao.
Under pressure from the public, Ele.me later said the crowdsourcing insurance structure for couriers was not reasonable and after "discussion with all parties", the insurance payment for the deceased worker's family was increased to 600,000 yuan (RM394,765).
But for Li Hua, who became a rider three years ago, being a courier is a job that requires you to exhaust yourself to earn a decent income.
"If you really want to earn money, you won't even waste time eating food ... I know someone who didn't take a single day off last year, and only eats steamed buns, rather than rice. He won't waste a single second," he said. – South China Morning Post
Subscribe now to our Premium Plan for an ad-free and unlimited reading experience!