Anyone seeking to register a new mobile phone number in Hong Kong will have to provide their real name and personal details under proposals for compulsory SIM-card registration in the city, with officials blaming criminals for exploiting the current system.
Mandatory registration could require users to provide their full name, a copy of their identity document and date of birth, the government suggested on Friday as it launched a one-month public consultation on the proposals.
Registrants aged under 16 should be endorsed by an "appropriate adult" such as a parent, relative or guardian, according to the consultation document from the Commerce and Economic Development Bureau.
"To better regulate SIM services for the purpose of ensuring proper use, control and conduct of telecommunications service through more effective enforcement against abuse, we intend to introduce a real name registration programme for SIM cards used for person-to-person communication," the document said.
Each user could register no more than three prepaid SIM cards with each of Hong Kong's 30 or so telecom companies, the paper suggested.
"Otherwise, it may create a big loophole and contribute to a black market where readily registered cards may be sold to unknown people for illegitimate purposes," the department said.
There are currently 11.7 million prepaid SIM cards circulating in Hong Kong and more than 20.9 million mobile subscribers.
About 44% of the mobile subscribers were on SIM service plans, while the remainder used prepaid cards.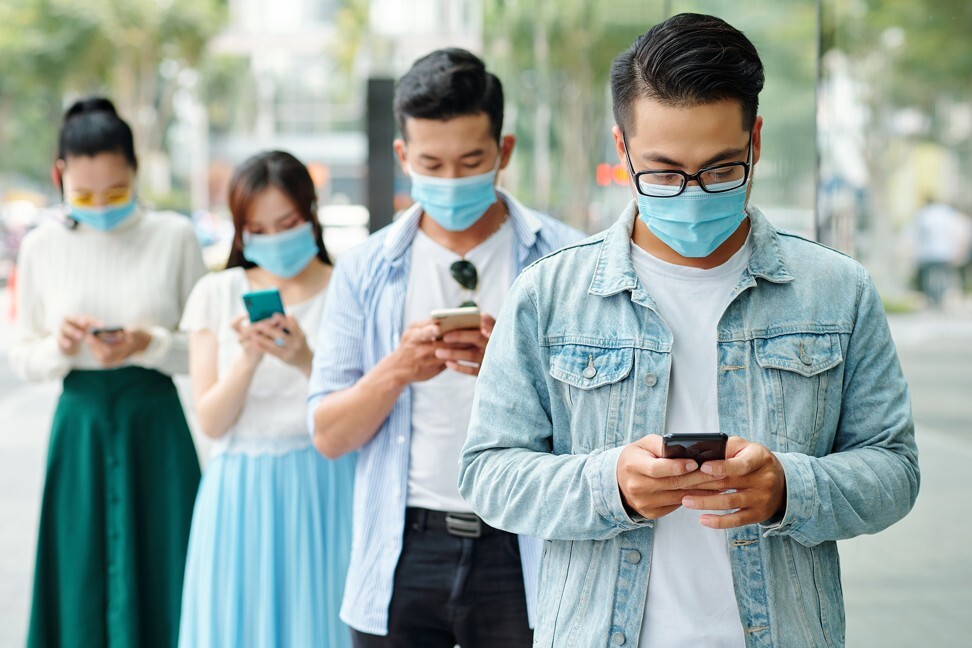 Currently, only those on SIM service plans – or contracts – are required to register their real information. But users can buy prepaid data SIM cards without registering.
The bureau said anonymous prepaid cards allowed criminals to operate anonymously and evade detection when committing crimes such as telephone scams.
The cards were also a common tool in serious and violent crimes that threatened public safety, it added.
"For instance, prepaid SIM cards have been deployed to detonate home-made bombs remotely, blatantly putting our community at risk," the bureau continued.
Since December 2019, all mobile phone users in mainland China are required under the law to submit to facial recognition scans when registering new SIM cards, raising concerns about information security and consent.
The ministry of industry and information described the measures as a way to "protect the legitimate rights and interest of citizens in cyberspace", making Chinese mobile phone and internet users easier to track.
Previously, mobile phone users on the mainland only had to register SIM cards with their identity cards or passports.
Some jurisdictions require consumers to provide proof of identification to activate and use a mobile SIM card.
Under Article 9 of the national security law imposed on Hong Kong last June, the local government must take necessary measures to strengthen public communication, guidance, supervision and regulation to protect national security.
The legislation specifies communications relating to schools, universities, social organisations, the media, and the Internet. – South China Morning Post