Authorities in British Columbia have decried a Vancouver protest that depicted Covid-19 as "fake news" and called for the defiance of physical distancing rules, with the provincial health minister blasting "self-promoters" for exploiting the suffering of others.
Social media photos and videos showed about 15 people taking part in Sunday's protest, gathering at City Hall in spite of provincial health orders banning people from different households mingling closer than two metres apart. The protesters then walked towards downtown Vancouver.
The protesters called for people to defy the physical distancing rules and sought the lifting of the so-called "lockdown" in BC, where residents have been advised to stay at home to curtail the spread of the novel coronavirus.
Similar rules are in place across Canada, with restaurants and many businesses ordered to shut, and schools and other institutions closed or curtailing activities.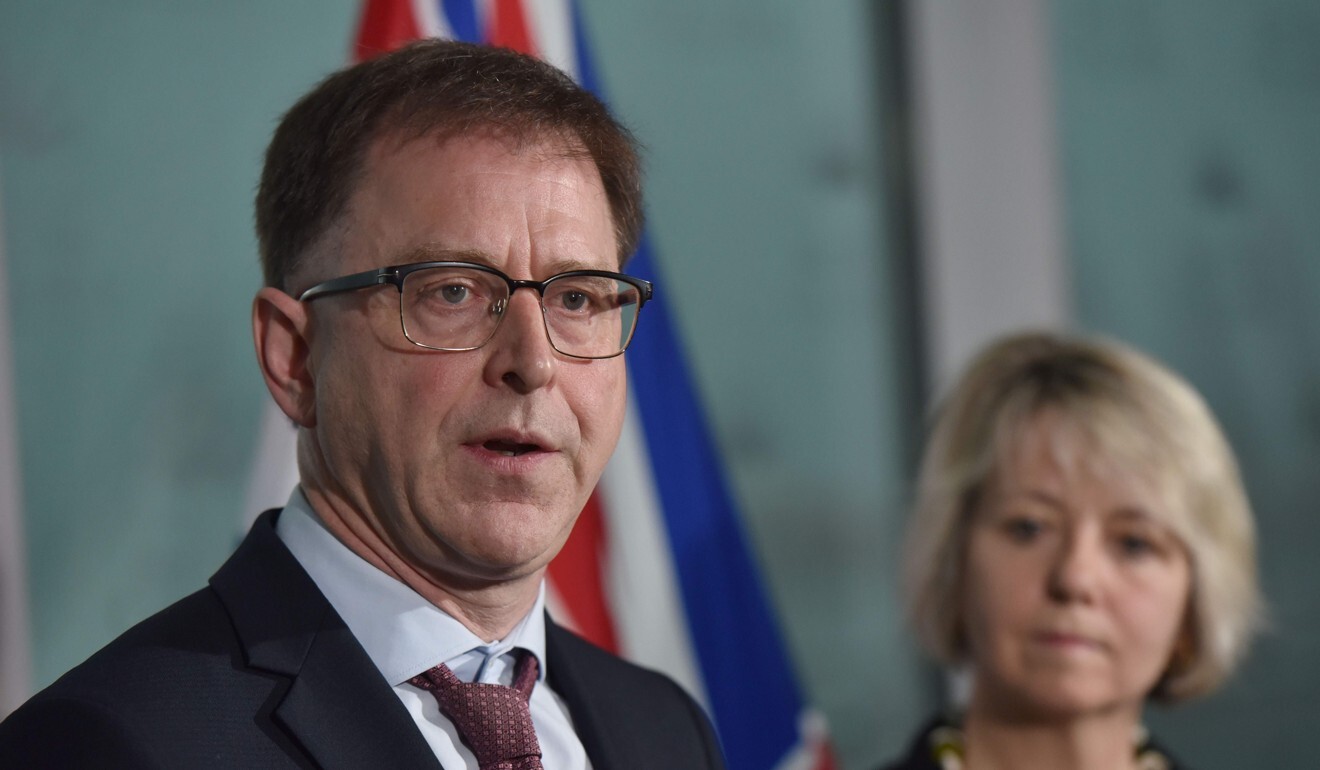 Without specifically identifying Sunday's protest, provincial health officer Dr Bonnie Henry on Monday said that page views on videos depicting "people breaking the rules" may simply reflect concern from viewers. "I get a lot of emails about it," she said.
"The vast majority of people are doing what they need to do," she added.
BC health minister Adrian Dix said he had been told about the protest videos and "we've seen one or two examples this week of people behaving very badly".
"People are essentially trying to promote themselves [and] what are marginal views," Dix said at a press conference with Henry.
"Focus on what we need to do together and don't allow people who are attempting to promote themselves, by using the suffering of others, to distract us."
Dan Dicks, who describes himself as an investigative journalist, posted social media photos and videos of the protest, calling it a "massive march against tyranny".
Dicks has also posted videos on subjects including the "global chemtrail summit" and "how to 5G proof your house".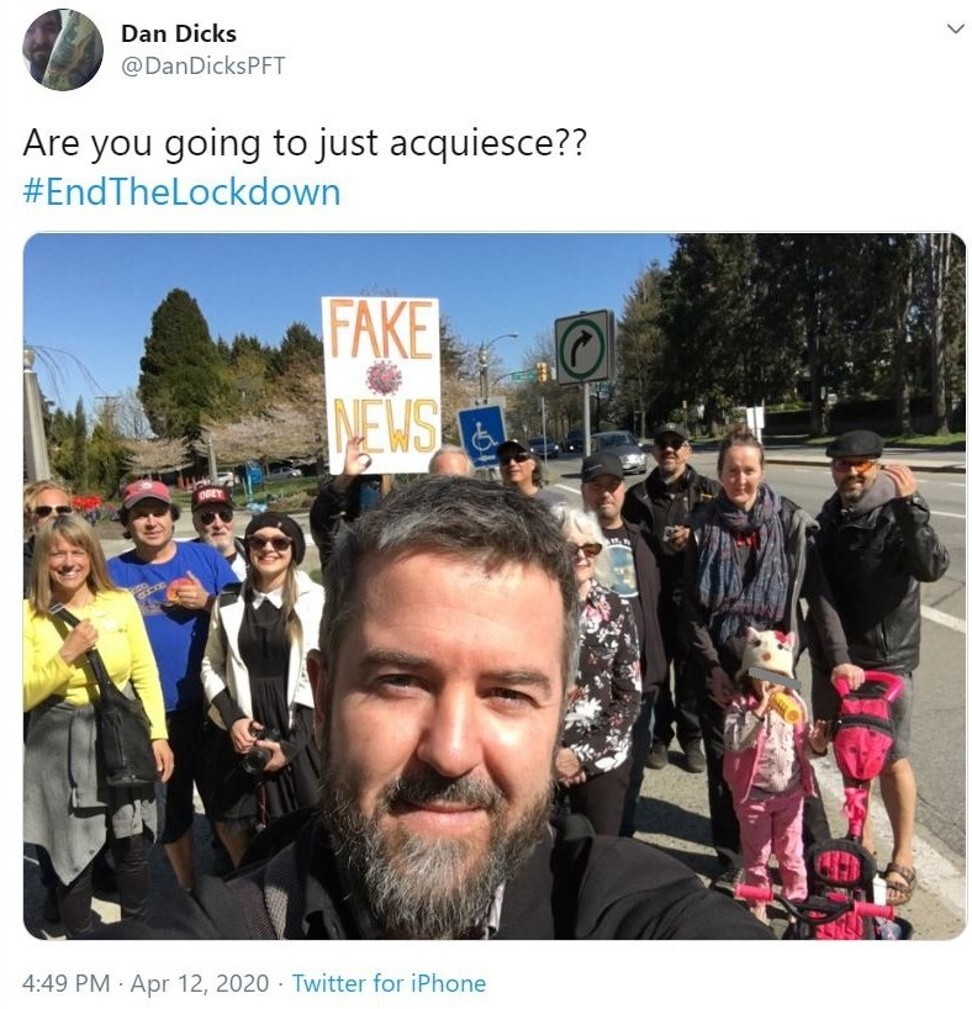 One of Dicks' videos of the protest has been liked more than 21,000 times on Twitter.
In brief remarks on the platform, Dicks said his various social media postings should not be connected or taken "out of context".
"I don't think the two are connected but you seem to be trying to make a connection there," he said of his postings about Sunday's protests and the supposed risks posed by electromagnetic fields.
Another attendee of the protest said on Facebook "nobody was social distancing and a police car came by but they were unphazed [sic]". That man, whose post was later removed from public view, could be seen in Dicks' photos.
The Vancouver Police Department did not respond to requests for comment.
Orders by Henry to maintain physical distancing are legally enforceable in some circumstances. Individuals face fines of up to C$1,000 (RM3,116) in Vancouver, while business can be fined up to C$50,000 (RM155,817).
However, those penalties by the city apply only to people in bars and restaurants, and not those on public streets.
BC has recorded a total of 1,490 confirmed Covid-19 cases, and 69 deaths, including 11 announced on Monday. — South China Morning Post
Subscribe now to our Premium Plan for an ad-free and unlimited reading experience!