China's commercial 5G network development plans are off to a fast start, as the next-generation mobile system will be deployed on the high-speed rail link connecting Guangzhou and Shenzhen to Hong Kong.
That infrastructure project was announced by China Mobile, the world's largest wireless network operator by subscribers, at an event in Hong Kong last week as a joint initiative with its main telecommunications equipment supplier, Huawei Technologies.
The plan to provide ultra-fast 5G mobile service on the Guangzhou-Shenzhen-Hong Kong Express Rail Link, a line that stretches 142 kilometres and serves seven stations, comes several months after China Mobile and Huawei said they will deploy 5G network coverage at Shanghai's Hongqiao Railway Station by the end of this year. Hongqiao would become the world's first railway station to allow passengers to experience mobile data speeds up to 100 times faster than what current 4G networks provide.
In separate telephone and WeChat inquiries, representatives from China Mobile and Huawei did not immediately provide details on the cost or timetable of 5G coverage for the high-speed rail link.
Efforts to quickly introduce commercial 5G services in China mark the country's attempt to move ahead in the global race to roll out advanced telecoms networks that will help power the industrial internet, autonomous driving and smart cities.
In an interview, 20-year telecoms industry veteran Zhang Wei, technical director at telecoms events organiser InfoEX-World Services, provided a brief rundown on what 5G will mean to commuters on the Guangzhou-Shenzhen-Hong Kong Express Rail Link and potentially, to the broader hi-tech industry in China.
How will 5G help maximise the mobile experience for commuters?
Since the high-speed rail link's opening in September last year, many commuters have complained about how 4G network coverage invariably slowed down when the trains go through a tunnel. That meant unsteady use of social media and messaging services, smartphone games, and news and video apps for train passengers.
5G mobile service – which will offer faster data rates, reduced latency, energy savings, cost reductions, higher system capacity and massive device connectivity – is expected to solve that problem even as the trains travel at a top speed of 350km (217 miles) per hour.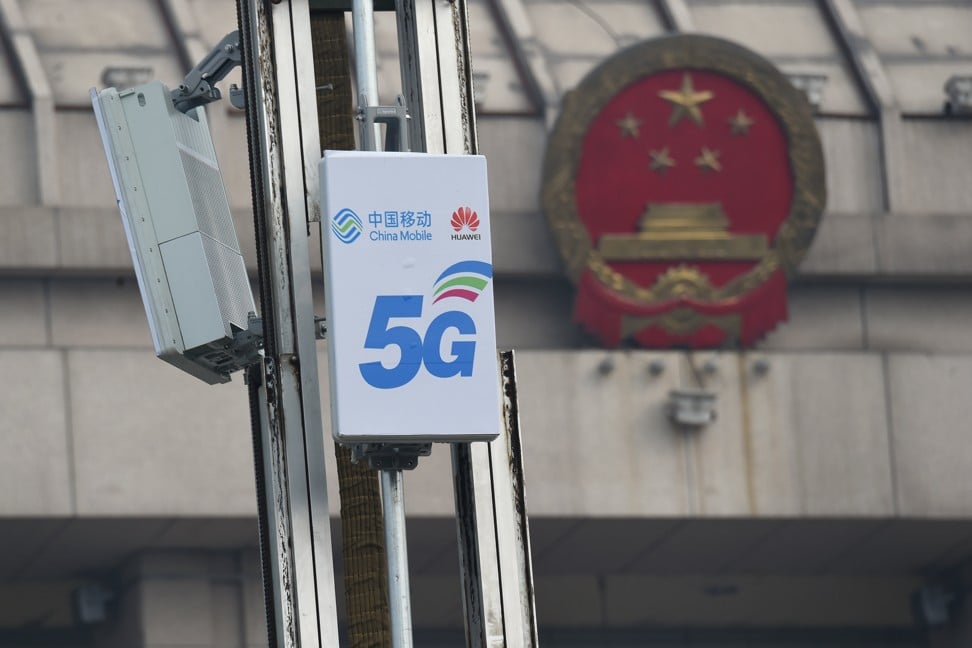 Commuters who use 5G smartphones will be able to send high-resolution 4K video within a few seconds, and both video games and apps based on augmented and virtual reality technologies will be seamless.
Major Chinese Android smartphone makers – including Huawei, Xiaomi and Oppo – have started introducing their 5G handsets this year. Greater China – which covers mainland China, Hong Kong and Taiwan – is projected to make up 34% of global 5G smartphone shipments in 2023, according to research firm Canalys.
Ultra-fast 5G networks will also be able to support the growing number of connected devices used by commuters, from fitness-tracking watches to laptops and tablets.
Will 5G mobile data plans cost more to use during a trip than current 4G packages?
Ahead of their roll-out of commercial 5G services in the second half of this year, both China Mobile and China Unicom have already started testing data plans for their next-generation mobile services.
Wang Xiaochu, chairman and chief executive at China Unicom, recently said the firm's cheapest monthly 5G data plan costs 190 yuan (RM111), which costs less than the HK$178 (RM95) 15-day 4G data SIM plan sold by the carrier in Hong Kong.
So the country's three major network operators – China Mobile, Unicom and China Telecom – are expected to provide a range of monthly 5G service plans targeted at various consumer categories, which means power users are likely to pay for the more expensive packages just like they do on 4G.
A no-frills 4G service plan from China Mobile Hong Kong, for example, offers around 300 megabytes for local data use at HK$48 (RM26) a month.
What other services can 5G make possible for high-speed rail commuters?
5G mobile networks are widely expected to provide the backbone for the industrial internet, helping unlock new applications across many industries. That would mean a rush of new investments to foster 5G's potential in the world's second-largest economy.
Initially, commuters on the Guangzhou-Shenzhen-Hong Kong Express Link could see the implementation of potential new commerce services made possible by the deployment of data-gathering sensors and artificial intelligence-backed applications supported by 5G network coverage. Security is also expected to be much improved under that same infrastructure.
Apart from easing commercial opportunities, that infrastructure would also help the high-speed rail link ensure increased passenger safety, as the system could potentially assess the performance of rail staff and the rolling stock more accurately than before. – South China Morning Post
Join our Telegram channel to get our Evening Alerts and breaking news highlights