As the founder of a two-year-old tech startup in Shenzhen, a coastal metropolis of 13 million people sometimes likened to China's Silicon Valley, 28-year-old David Liang is used to burning the midnight oil.
Almost without fail, Liang would go back to his office after dinner, staying as late as 2am working on lines of code, or reviewing the business plan for his online education startup. But not this week. Liang headed straight home after his shift because Didi Chuxing, the Uber of China, had suspended for seven days all of its services from 11pm to 5am. He could stand on the street to hail a taxi, but he has grown so accustomed to hailing a cab with his smartphone that he decided it was not worth the hassle.
"I like to stay alone late at night in the office because I can think more clearly without anyone disturbing me," Liang said as he emerged from the One Zebra restaurant near Shopping Center Station in Shenzhen's Futian district. "But the suspension of service has disrupted my working habit."
Across China, millions of people who use Didi to hail taxis, book private-car rides or arrange for shared trips have found themselves having to adjust their late-night routines because of the suspension. Interviews with taxi drivers, private-car drivers and commuters throw up a consistent observation: fewer people are staying out late this week because of concerns they cannot easily get home. The week-long suspension, which began last Saturday, was meant to allow Beijing-based Didi to phase in added safety measures, including the upgrade of a panic button to a direct link to the police, as well as trial in-trip audio recording and intensified background checks of drivers.
The exercise is taking place against the backdrop of a safety crisis sparked by the second rape-killing of a female passenger in three months involving a Didi driver.
Since the death – the Didi driver was arrested and, according to police, has confessed to the rape and murder – media have uncovered a trail of past sexual assault convictions involving Didi drivers, while regulators have camped out at ride-hailing platforms to oversee the imposition of improved security measures.
After apologising for the company's "breathless expansion" and "vanity" in chasing scale, Didi's founder Cheng Wei disclosed razor-thin margins for its business, which lost on average about US$100mil (RM414mil) a month after subsidies in the first half. Didi is "by no means an evil company, and would never prioritise generating profit above anything else," he said in a letter to employees.
Be that as it may, the week-long suspension was met with scepticism among some quarters.
China Central Television (CCTV), the state broadcaster, questioned the company's motives in a programme on Monday, citing an online survey where about two in three interviewees said they missed the days when Didi was available round-the-clock.
"Is it an intentional or unintentional move to drive public opinion to lean towards it?" the CCTV presenter asked in the show, citing a netizen's comment that the suspension is a "smart move" because users will beg Didi to resume late-night services.
Didi did not have an official response to the criticism, but it is understood that the suspension was taken to prevent any more incidents while the safety procedures were being overhauled. The company's internal assessment and common perception pointed to late-night service being of a higher risk, a person close to the company said, dismissing a hidden agenda.
As part of its safety upgrade, Didi is said to be considering sending automatic reminders and alerts when a driver deviates from a route. The company is also said to be working with authorities on ways to link the in-app emergency button with police. Currently, the panic button sends the real-time location and ride details, such as the license-plate number, driver name and car description, to passengers and their emergency contacts.
The transport ministry this week released a statement urging ride-hailing platforms to adopt facial recognition to verify driver identities, to cap the number of hitch-riding orders that a driver can take on per day, shut down all social networking functions and ban the cherry-picking of fares by drivers and to set up a warning system for route deviation and irregular stops. The platforms are also encouraged to mark ride-hailing cars with clear labels and the companies have until the end of the year to weed out unqualified drivers or cars.
Private-hire car driver Cai, 46, used to earn about 600 yuan (RM362) a day fulfilling trip orders from the Didi platform, but takings have dropped by 30% since the late-night suspension. He tried to pick up fares (illegally) at Shenzhen Hi-Tech Park, where many tech companies including Tencent Holdings have offices, after 11pm but was unsuccesful because "people now have stronger safety awareness".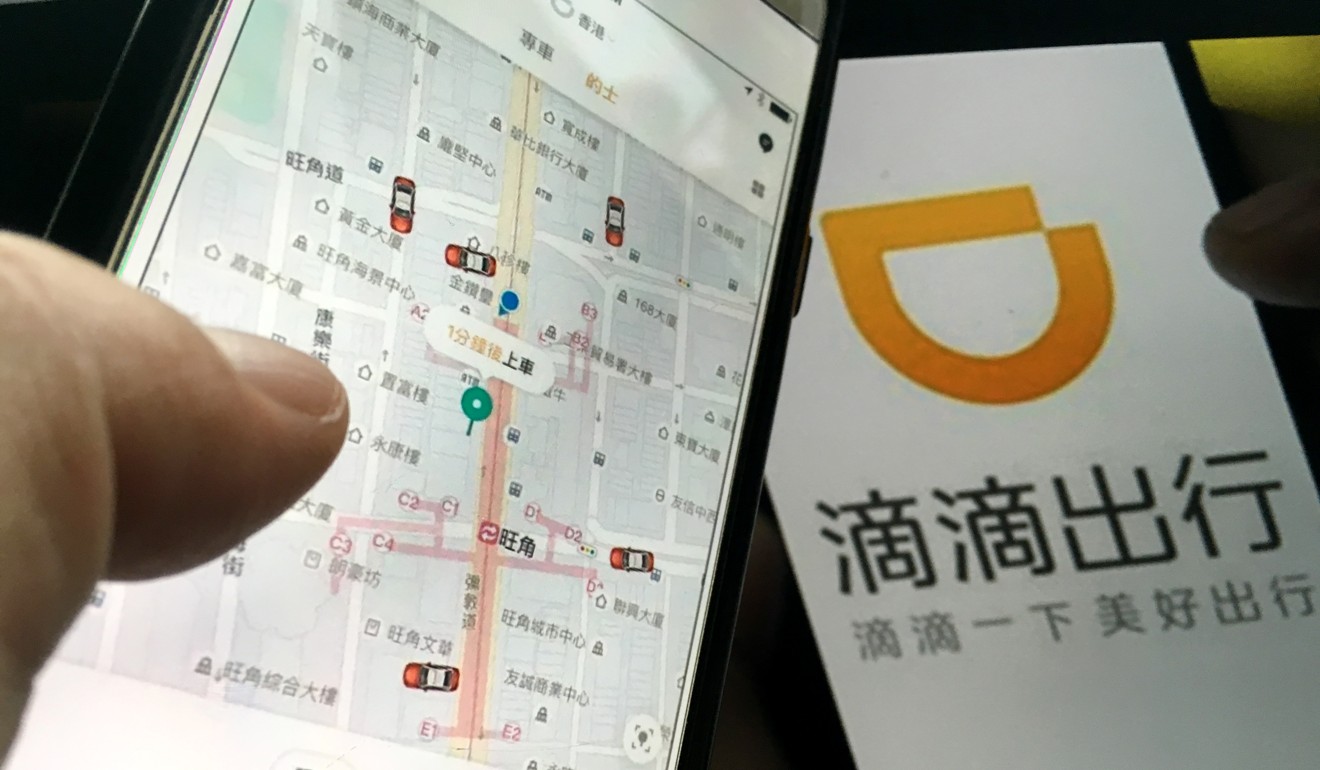 Another driver, who gave his family name as Li, said he cannot understand why regulators cannot leave Didi alone and "mind better things".
"The two cases both happened in remote areas, and for hitch-riding service," he said, referring to Didi's Hitch ride-sharing service that matches driver and rider on longer-distance trips. "Now with tightened regulations, I hear cars on the Didi platform will shrink dramatically ... It probably will be like the old days when people huddled on streets trying to flag down taxis, or even worse than the old days."
Before mobile-app-based ride-booking was introduced in China, scenes of passengers fighting or quarrelling over taxis in major cities during the morning and evening rush hours were commonplace. In Shanghai's Lujiazui financial district, for example, illegal taxis used to start appearing outside the Pudong Shangri-La hotel past 10pm, demanding exorbitant fares to ferry people across the Huangpu River.
Over in Beijing's Sanlitun nightlife district, that practice was well in evidence late Wednesday night.
"Return to Wangjing for 120 yuan (RM72)," Gao, a driver of an unlicensed taxi, touted to partygoers milling around the junction leading to the Sanlitun bars.
"That ride should cost 50 yuan (RM30) at most," came a rejoinder from a patron. Gao shot back: "Well, it's not as if you can hail a Didi or taxi, can you? 80 yuan (RM48), but no less."
A group of about 20 police officers showed up before 11pm to patrol the streets and prevent unlicensed taxis from harassing passers-by. The unlicensed taxi drivers were soon in a less chatty mood.
Two young women, who managed to hail a ride from a smaller operator called Dida, said that they were not planning any more late-night partying this week as "transport is not so convenient for us party animals recently".
For those living relatively nearby in a sprawling city like Beijing, there is always the bicycle.
"We'll take the 20-minute bike ride as a late-night exercise," said a young woman, surnamed Wang, after she and her boyfriend unlocked two yellow Ofo bicycles using the mobile smartphone app. It was 11.30pm and they lived about 4km away.
Back in Shenzhen, taxi driver Liu, 35, said his business was doing slightly better recently and that Didi, while popular, is not indispensable.
"People have stopped staying out so late after Didi's late service halt," said Liu, who has been driving a taxi for four years. "There are a lot of taxis available (late at night) and I don't see people's lives being seriously affected by this short suspension." – South China Morning Post