Vacheron Constantin unveils a new boutique in Pavilion Kuala Lumpur.
DISCOVER a world of timeless elegance and mechanical artistry with Vacheron Constantin, a revered name in the realm of luxury watches.
Carefully calculated proportions and a relentless pursuit of harmony give birth to formal purity and clear, intelligible lines that define the essence of Vacheron Constantin's aesthetic quest.
The esteemed Swiss watchmaker is solidifying its presence in the region with the opening of its Pavilion Kuala Lumpur boutique, marking a significant milestone in the longstanding relationship between Vacheron Constantin and Malaysia.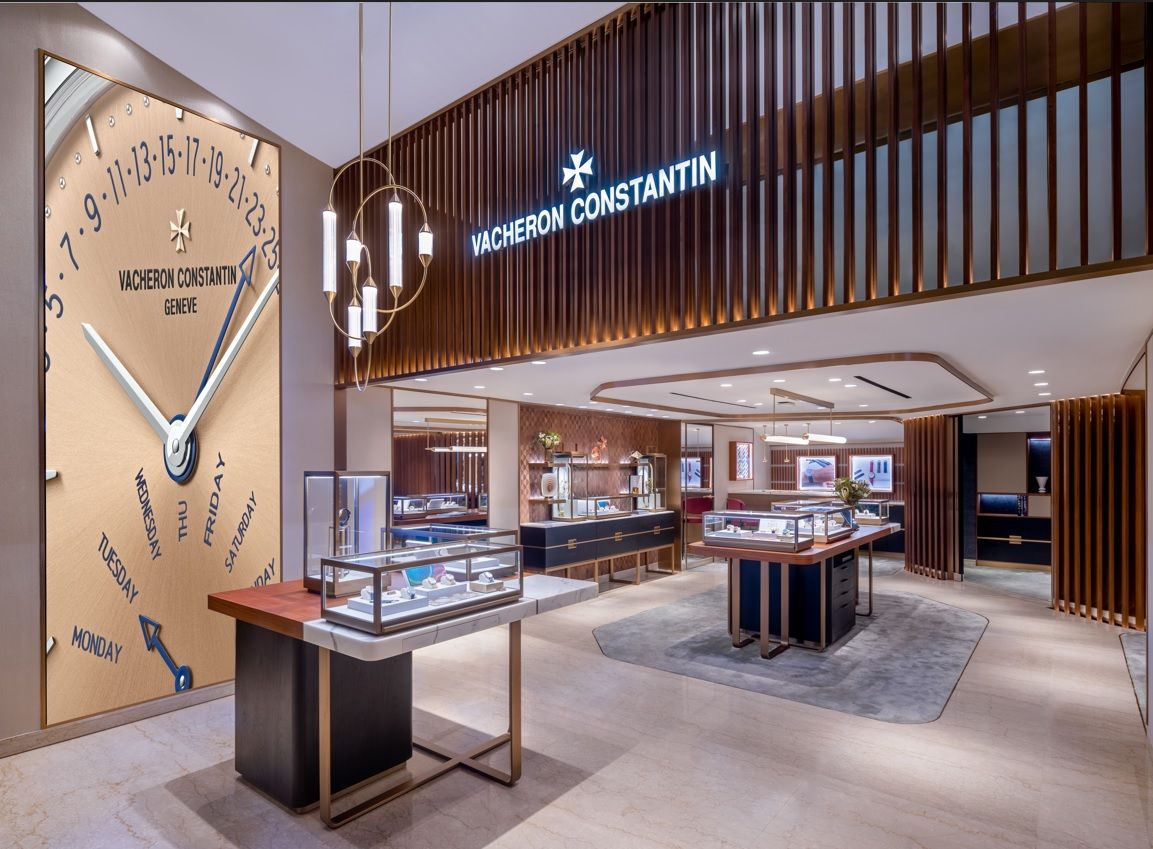 Vacheron Constantin is marking a significant milestone with the opening of its Pavilion Kuala Lumpur boutique.
Vacheron Constantin South-East Asia and Australia managing director Gael Porte expressed his excitement about this new venture, stating, "Vacheron Constantin and Malaysia have shared an appreciation for fine Swiss watchmaking for over 200 years, since the beginning of the 20th century. We are delighted to welcome enthusiasts and connoisseurs to Vacheron Constantin's world of Haute Horlogerie and tradition in Kuala Lumpur, Malaysia.
"With this new location, we seek to offer our clients the best space for exclusive services and share our Maison's commitment to Haute Horlogerie, where they can discover the know-how and tradition that set us apart as One of Not Many."
Upon entering the 100 sq m boutique, guests are greeted by an exquisite interior that reflects the refined design aesthetic of Vacheron Constantin's home in Geneva.
The boutique's exterior boasts a unique facade inspired by the iconic Maltese cross emblem, instantly captivating shoppers.
Inside, an intimate and inviting atmosphere awaits watch enthusiasts and collectors, ensuring they receive personalised attention and an unforgettable experience. This opulent boutique serves as a haven for those who appreciate culture, history, and the pursuit of excellence that define Vacheron Constantin.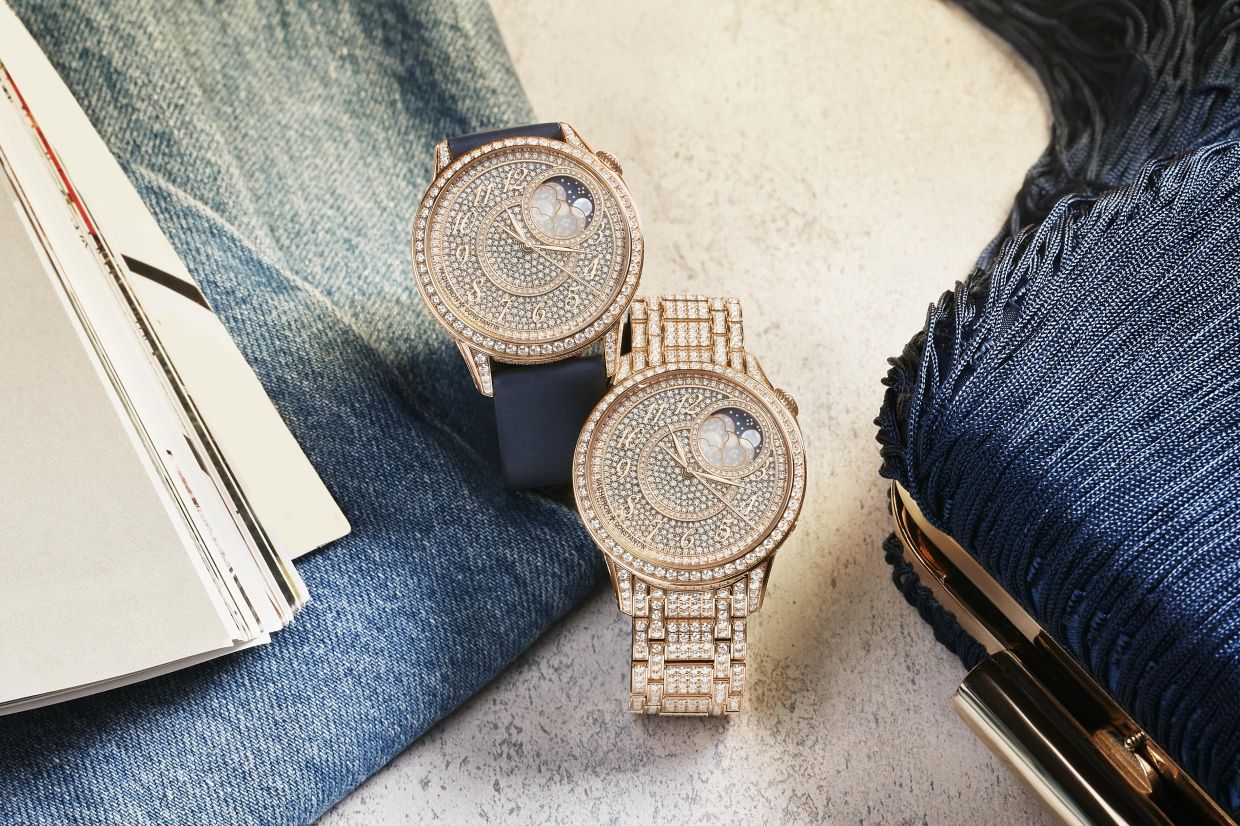 A highlight of the boutique is the breathtaking Egerie collection.
Presenting the Vacheron Constantin collection
This new boutique showcases the full spectrum of the Maison's technical mastery and artistic creativity.
From elegantly simple timepieces to intricate high complications, the collection caters to all horological desires.
Exclusive boutique models are also available, ensuring a sense of exclusivity and rarity for discerning clients.
Among the collections on display are the iconic Patrimony, Traditionnelle, Overseas, and Fiftysix, each exemplifying Vacheron Constantin's unwavering dedication to craftsmanship.
For enthusiasts seeking the pinnacle of mechanical ingenuity, the boutique offers exceptional complications such as the exclusive Traditionnelle tourbillon and Traditionnelle perpetual calendar.
A triumph of feminine elegance
A highlight of the boutique is the breathtaking Egerie collection, a testament to the harmonious union of Haute Couture and Haute Horlogerie.
Dedicated to women who appreciate both excellence and beauty, these timepieces feature daring off-centred displays, showcasing intricately intertwined circles adorned with date or moon phase complications.
The boutique's interior has an intimate and inviting atmosphere that awaits watch enthusiasts and collectors, ensuring they receive personalised attention and an unforgettable experience.
An ever-evolving showcase
Vacheron Constantin's boutique in Kuala Lumpur is not merely a showcase for its current offerings; it also offers a window into the brand's heritage and innovation.
Guests can expect an annual rotation of two exceptional assortments: Les Collectionneurs and Les Cabinotiers.
Les Collectionneurs is a meticulously curated selection of vintage Vacheron Constantin watches that have been lovingly restored to their former glory.
Painstakingly chosen by the brand's heritage department specialists, these horological treasures are accompanied by the same warranty bestowed upon contemporary collections.
Dedicated annual events held in Vacheron Constantin boutiques worldwide will provide the fortunate few with the opportunity to acquire these extraordinary pieces.
In contrast, Les Cabinotiers unveils Vacheron Constantin's approach to single-piece editions, demonstrating the Maison's boundless creativity and technical prowess.
This exceptional department comprises a group of master watchmakers whose expertise combines cutting-edge scientific knowledge with 18th-century watchmaking crafts.
The LESS'ENTIAL exhibition will feature nine watches from Vacheron Constantin's private collection.
Discover the LESS'ENTIAL Exhibition from June 1 to 11, 2023
Chosen from the 1,600 or so items in Vacheron Constantin's private collection, the nine watches in the LESS'ENTIAL exhibition are all representative of the Maison's own stylistic research.
Drawing on a graphic vocabulary pared down to essentials, the Maison has throughout its history created models embodying impressive horological virtuosity, which will be showcased from June 1 to 11 2023 at the Vacheron Constantin Pavilion Kuala Lumpur boutique.
Chosen from the nearly 1,600 timepieces composing Vacheron Constantin's private collection, these watches bear witness to a heritage characterised by purity of form.
From the pocket watch produced by Vacheron Constantin until the second half of the 20th century to the wristwatch models, they powerfully convey this desire to submit mechanical imperatives to the clarity of design and the legibility of functions.
An extremely ergonomic 44mm diameter pocket watch from the 1930s which features a slim profile in which crown and bezel blend seamlessly with the case will be on display, as will the "Jubilee" watch developed for the brand's 150th anniversary at a time when the Maison dated its origins back to 1785.
This form of watchmaking minimalism that has made its way gracefully and elegantly through successive ages and eras, demonstrating an ability to adapt to all styles and materials. Whether the display is classic or offbeat, such as with jumping hours, the quest remains the same: that of beauty through simplicity in order to refocus on "LESS'ENTIAL".
Subscribe now to our Premium Plan for an ad-free and unlimited reading experience!