Find the best educational pathway at Sunway to start off towards a successful future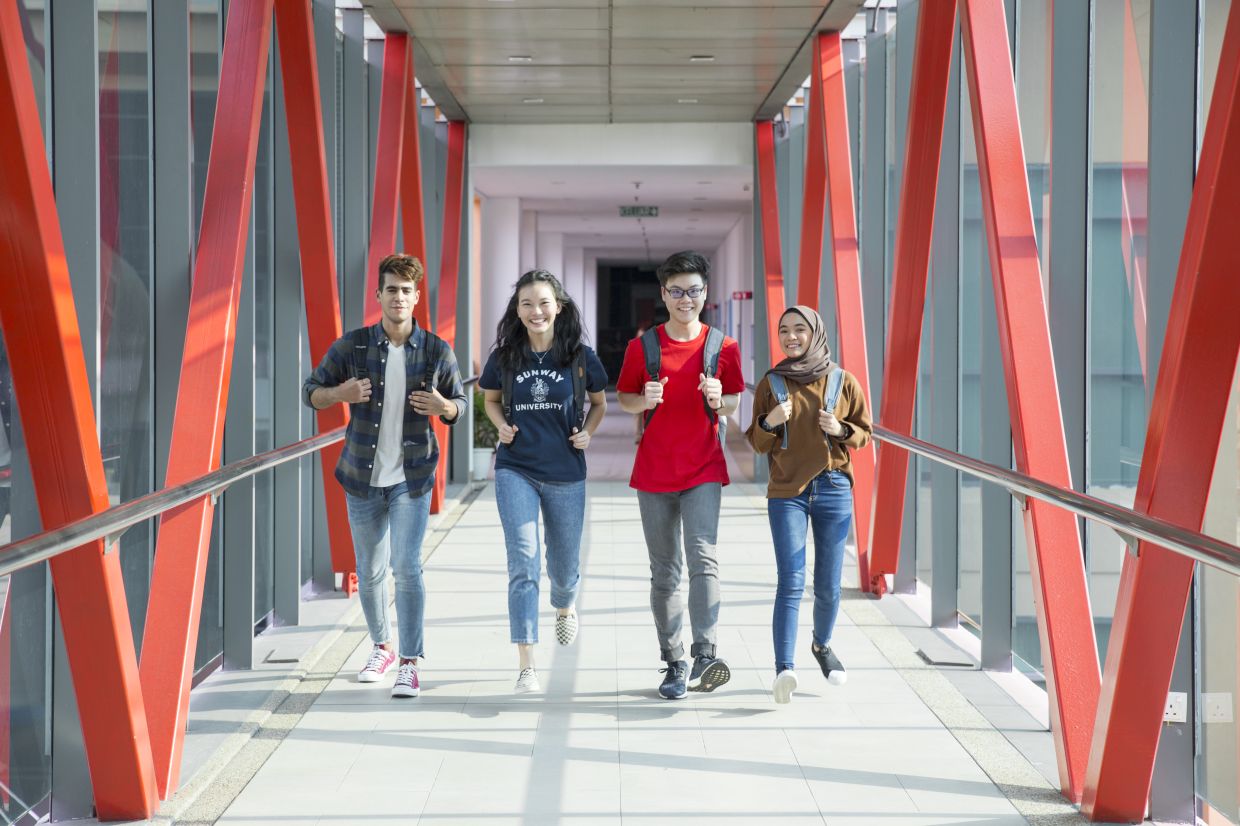 A strong educational foundation will undoubtedly take you places.
MAKING the right decision for your next step in tertiary education is one of the most important choices you can make as it sets the positive foundation for you to establish your future success.
A strong educational platform will undoubtedly take you places and elevate your ability to shine and thrive within an increasingly competitive workforce.
With an ever increasing reputation for top quality education , at Sunway, you can be sure your future is in good hands. To support, guide and help you make the most informed selection for the future you envision post-graduation, visit the Sunway Education Open Day on Dec 17 and 18 (10am-4pm) at the Sunway Campus.
Come chart your future with Sunway and learn more about the pathways that would lead you to the career you have in mind.
If you haven't made up your mind and are still exploring your options, take a career and interest assessment during the Open Day to help you decide on your next course of action. From here, you can then start looking at programmes and courses available that would suit your interests.
Many exciting activities will be held during the Open Day, all geared towards guiding you in the right direction. Various schools will be having hands-on activities as well as demonstrations and tours to give you an idea of what studying life would be like.
Look out for the Schools of Biosciences, Psychology, Fashion Design Technology, Media and Communication, Music and Culinary Arts and get set to explore the opportunities available, both while studying and beyond.
Come learn more about available post-SPM pathways.
Visitors will also learn more about potential pathways after SPM available to them. These include the award-winning pre-university programmes, Malaysia's leading professional accounting programmes, a variety of diplomas and American Degree Transfer Programme (ADTP) that lead to degree programmes.
There will be talks on a variety of topics ranging from pathways after SPM/O-Levels to career talks in a diverse range of industries, from actuarial and statistics, business, finance and marketing to the arts and hospitality.
Meanwhile, those looking for postgraduate programmes can also get the information they need at the Postgraduate Info Day, which is also a part of the Open Day.
Gain more understanding on the programmes and make the best choice for yourself.
Look out for preview sessions and research showcases to gain more understanding on the programmes and make the best choice for yourself.
Those looking to sit for the UEC can keep a lookout for the UEC Open Day on Jan 14, 2023 (10am-4pm).
It's Your Future and we are here to help you make it a bright one .
Find out more about the Sunway Education Open Day here.
Subscribe now to our Premium Plan for an ad-free and unlimited reading experience!