THE May Day announcement by the Prime Minister that the movement control order (MCO) would be greatly (some say gravely) relaxed come Monday (May 4) caught many by surprise.
Even those who had access to information in Putrajaya were taken aback by Tan Sri Muhyiddin Yassin's announcement that a large section of the workforce would be able to get back to work and 70% of industries would be able to start operating – albeit with new SOPs (standard operating procedures).
Many had figured that the MCO would continue beyond the May 12 deadline for the simple reason that lifting restrictions too early may see another wave of infections – a probability acknowledged by the health authorities.
This is something countries way more developed than ours including Germany, Canada and Japan are experiencing after easing restrictions.
That the current Phase 4 MCO would go into Phase 5 was anticipated, bearing in mind that Hari Raya festivities could see a spike at least in movements, if not infections.
But here we are, one-and-a-half months after the MCO was announced. Many of us will be able to go back to work on Monday. In a severe case of reverse cabin fever, many feel it is too soon and are worried about stepping out of the house or venturing beyond the 10km radius.
Perhaps we needed that one month plus to get into the groove of living in the new normal i.e. exercising social distancing; wearing face masks and laboriously seeking new and creative ways to perform our jobs and daily tasks while being conscious of the need to protect ourselves and others.
But the reality of the early relaxing of the movement order is the fact that we cannot afford the luxury of sitting at home for another week or two.
The coffers are running dry, and if Covid-19 does not kill us, the aftershocks of an already tanking economy would be as devastating.
As the Prime Minister revealed, we have lost about RM63bil since the MCO was enforced on March 18, and will lose another RM35bil if the MCO is extended by another month.
Before the coronavirus, we were already losing out to our South-East Asian neighbours such as Vietnam and Cambodia.
The political instability of the last year did not help to draw confidence. And a current government that was only a week old when the virus started taking its devastating toll will render Malaysia a weak spot when it comes to attracting new money.
Everything that was agreed upon pre-Covid 19 will need to go back to the drawing board. And when it comes to China and South Korea, for instance, we are not in a comfortable negotiating position.
Hence to wait for another month or another week in this case was not an option. Money is too tight to mention.
Elsewhere, major companies including public listed ones are announcing across the board pay-cuts and lay-offs and drafting business continuity plans on zero revenue.
The projection by the Human Resources Ministry is that 2.7 million people would lose their jobs due directly or indirectly to Covid-19's impact on the economy.
A major global advertising firm just closed its Malaysian office; at least four media organisations have announced closures or reduction of operations, and even billionaires who paid themselves handsome dividends just a year ago are asking the government for assistance.
Well, no one wants to be in the position of this government. One doubts the current administration expected it would have to stave off the worst peace-time threat to the nation.
But here we are, and they are now facing a choice between the devil and the deep blue sea, and a choice has been made.
Going by current trends, the virus will spread and more people will die.
Health director-general Datuk Dr Noor Hisham Abdullah, the reference point during this pandemic, however, seems to endorse the decision, saying the socio-economic needs of the rakyat must also be managed. He also said that we are now in the recovery stage and have to manage the virus within the community.
The numbers may not support what he is saying.
With 57 new cases on the day that the relaxation of the MCO was announced and 6,000 cases recorded at the time of writing, the fears of the laymen are not unfounded. Former prime minister Datuk Seri Najib Razak and health professionals have also questioned the prudence of an early relaxation of the MCO.
But from the standpoint of the government, it is a risk that has to be taken where there will be a few sacrificial lambs in the form of people who will succumb to the infection.
What needs to be ensured is that this gamble pays off with as little casualties as possible.
The roll of the dice must be one calculated to ensure that our already maxed healthcare is not further stretched; our testing capacity is capable of accommodating the 22,000 tests a day as promised; and our humanity as a people in caring for migrants is not another casualty of the pandemic.
Terence is an award-winning journalist and communications consultant.
Subscribe now to our Premium Plan for an ad-free and unlimited reading experience!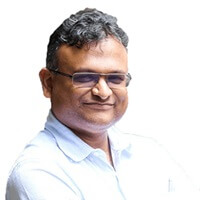 Terence Fernandez is an award-winning journalist and communications consultant.