THE case of 24 seminarians of College General Penang charged and convicted for breaching the movement control order (MCO) is a troubling one.
For one, it creates ambiguity over what the MCO entails and the Prevention and Control of Infectious Diseases (Measures within Infected Local Areas) Regulations 2020) that they were charged under i.e., breaching restricted movement.
As the facts would have it, on March 31, the 24 seminarians – young men in training to become Catholic priests – were playing football on a field within College General – a private estate in Tanjung Bungah, Penang.
According to Penang northeast district police head Asst Comm Soffian Santong, police acting on a tip-off by a neighbour in an apartment building had entered the grounds although the automatic gate was locked.
He was reported as saying that after disarming the system, police proceeded to inform the seminarians and their supervisory priest that they were to be detained for flouting the MCO guidelines that prohibits any form of social gathering.
The men were released on police bail and on April 2 appeared in court and pleaded guilty.
Magistrate Rosnee Mohd Radzuan handed down a sentence of three hours of community service on weekdays for three months, a provision accorded him under the Offenders Compulsory Attendance Act 1954.
The Magistrate has unfairly been criticised on social media for this ruling. It is not his fault.
In fact, he had wanted to impose a fine and a day's jail – which means at the end of the business day in court, they will be set free.
However, DPP Nabila Huda Muhammad Nazim insisted on a deterrent sentence of three months jail. The compromise was community service for three months.
If anything, the MCO since March 18 has come up with much confusion over its enforcement – from what exactly entails essential services; the requirement for written permission from the police to cross state borders; and the prohibition of crossing borders.
As far as social gatherings are concerned, if I am kicking a ball with my sons in the garden of my 2,000 sq ft terrace house, is it a breach of the MCO? Can the police break open my padlocked gate, enter and arrest my sons and me?
It is the same question posed by Parti Warisan Sabah deputy president Datuk Darell Leiking – and the answer is "no".
On the other hand, if I live in "Downtown Abbey" – a 20-acre private estate, with its own field and play football with my family and staff who have been in self isolation since March 16 – two days before the MCO, is that a breach of the law?
This is the unique case of College General where these young men have now been exposed to outsiders from the few hours spent squatting at the Timur Laut Police Station on March 31 and in the court lock-up on April 2.
Another issue troubling many is that the church chose to turn the other cheek instead of challenging the charge and defending its reputation. One believes this would have forced the issue to the fore, compelling the government to offer some clarity. And this is what this is all about – clarity and justice.
The seminarians were fortunate that they had a large religious institution to defend them. What about the two out-of-work roof repairers in Sungai Siput who were caught fishing, apparently to feed their families? They have been sentenced to jail.
At their education level and lack of access to information, what options are available to them to seek help?
The silver lining comes from Prisons Department director-general Datuk Seri Zulkifli Omar, who appealed to the Federal Court to cease sending MCO violators to jail. A sensible plea as overcrowding in prisons could create another cluster of infections.
One is aware that Covid-19 is opening new frontiers and challenges to all of us. But in dealing with this crisis let us not allow common sense, justice and compassion to be the other victims of the pandemic.
Terence is an award-winning journalist who consults on reputation management and communications.
Subscribe now to our Premium Plan for an ad-free and unlimited reading experience!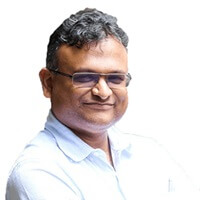 Terence Fernandez is an award-winning journalist and communications consultant.