TWO weeks have passed since the formation of Malaysia Terbaru (Newer Malaysia). While many are still seething over the change in government sans the ballot box, reality would have us keep our emotions in check and look at the next three years when the 15th General Election will be held.
Of course, it could be as early as June if the new government loses a vote of confidence when Parliament convenes on May 18.
However, the oracle that is Tun Dr Mahathir Mohamad has predicted that this government will last for three years. Datuk Seri Anwar Ibrahim who was meant to be the eighth prime minister, has also called for the closing of ranks.
And with the Dewan Rakyat convening right in the middle of the fasting month, where Muslims practice mutual forgiveness and letting bygones be bygones, one is sceptical that Tan Sri Muhyiddin Yassin's government will be ousted.
Moreover, the horse trading will continue until one side has a comfortable majority and fortune seems to favour Muhyiddin. What we need now is statesmanship and a formidable opposition to keep in check those who have attained power through undemocratic but alas, Constitutional means.
The person who can provide these are Dr Mahathir and Anwar.
The latter's reaction following the move by the Muhyiddin-Datuk Seri Azmin Ali combo was that of magnanimity. Instead of calling for civil disobedience and street protests, he had called for closing of ranks as the country needs to move on under the current government to face the global economic and health crisis.
Anwar also demonstrated his position (supporters would say, principles) by refusing to be part of the new government. His curt comments questioning the "purity" of the Cabinet line-up is him doing the job of the opposition leader.
Anwar should continue with championing the reform policies that had been enshrined in the Pakatan Harapan manifesto.
Dr Mahathir too should ensure that among others, the National Anti-Corruption Plan (NACP) 2019-2023 to make Malaysia a nation with integrity and free from corruption, which was his baby, is not derailed.
Seeing some of the faces in his new Cabinet, one cannot be faulted for feeling that the new Prime Minister was merely paying lip service when he said only those with integrity and free from the perception of corruption will be appointed as ministers and deputy ministers.
This is a government that was formed by politicians and parties with different needs and agendas, just like Pakatan before. However where Pakatan had a manifesto, Perikatan Nasional is seemingly a formation of party hoppers and opportunistic political parties. Will the institutional changes such as electoral reform, policing the police, freedom of speech and the media be a priority of Muhyiddin's administration?
That the Sedition Act was used on an activist even before the government was formed is not encouraging.
The new opposition block led by Anwar is probably the strongest opposition we have. With almost as many numbers as Perikatan, it can effect changes from the Perikatan government. The new opposition should quiz newly-minted Finance Minister Datuk Seri Tengku Zafrul Tengku Abdul Aziz, who was initially on Tun Dr Mahathir Mohamad's hit list on how he was going to implement the RM20bil economic stimulus package.
The likes of Datuk Seri Dr Wan Azizah Wan Ismail and Hannah Yeoh who until two weeks ago were minister and deputy minister of the Women, Family and Community Development respectively should press for the ongoing efforts to address domestic violence and child marriages more effectively on their successors.
Both Perikatan and Pakatan have a lot to prove. The clock is ticking on both sides. Pakatan needs to regain the trust of the electorate – many of whom feel their votes were squandered by the coalition's infighting and Dr Mahathir's insincerity in passing the baton to Anwar.
With the "purification" of PKR following the defections, it could pose a bigger threat to Perikatan in GE15 with better quality candidates who demonstrate integrity. Perikatan on the other hand could go down as the most efficient government this nation has had considering it has less than three years to deliver on the economy during one of the most challenging global crisis although the choice of Islamic scholar PAS' Dr Mohd Khairuddin Aman Razali as Plantations and Commodities Minister – at a time when we need to adopt aggressive and creative ways to market our plantation products against hostile Western narratives – is questionable.
Having said that, this new government seems to achieve something that bogged the previous administration. Have you noticed that the racists on social media have suddenly gone silent?
Subscribe now to our Premium Plan for an ad-free and unlimited reading experience!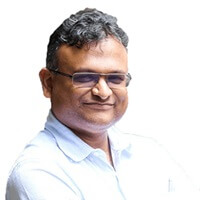 Terence Fernandez is an award-winning journalist and communications consultant.