THE 1Malaysia Development Bhd (1MDB) scandal has resulted in many casualties, not least a 60-year-old ruling party and government, but also the good name of an illustrious family whose patriarch was the country's much loved second prime minister.
Revelations in the trial of former prime minister Datuk Seri Najib Razak, that senior civil servants were pressured into amending the 1MDB audit report, also seems to put paid the long and exemplary career of two men – former chief secretary to the government Tan Sri Ali Hamsa and former auditor-general Tan Sri Ambrin Buang.
The latter however seems to have been able to evoke sympathy and support as his and other prosecution witness' testimonies revealed his reluctance and disgust in having to accede to orders to tailor the 1MDB audit report to make it look more palatable to the scrutiny of Parliament's Public Accounts Committee (PAC).
Ambrin, it was testified, was also told to put his personal feelings at bay and, in other words, look the other way.
Critics argue that the right thing perhaps for these two gentlemen to have done was to deny the request from the prime minister and follow the law or at least their conscience.
But what would the outcome have been? They were bound by the Official Secrets Act and General Orders. Institutions such as the police and the Attorney General's Chambers were compromised as the prime minister wielded such powers over these agencies.
The only other avenue would have been the Yang Di-Pertuan Agong – who takes advice from the Prime Minister.
They could have resigned. In doing so perhaps giving up retirement benefits. They could have been arrested over trumped up charges of attempting to compromise national security by bringing down an elected government.
Anything could have happened.
What could Ali and Ambrin's state of mind have been?
The order to amend the financial report was in 2016.
Just a year prior, on July 29,2015 Najib fired deputy prime minister Tan Sri Muhyiddin Yassin and Rural and Regional Development Minister Datuk Seri Mohd Shafie Apdal for questioning their boss' involvement in 1MDB.
The PAC probing 1MDB was also dismantled when PAC chief Datuk Seri Nur Jazlan Mohamed was appointed deputy home minister, along with two other PAC members Datuk Seri Reezal Merican and Datuk Mas Ermieyati Samsudin who were appointed deputy ministers for finance and tourism respectively.
Another PAC member, Datuk Wilfred Madius Tangau, was promoted to Science, Technology and Innovation Minister.
What protection could the chief secretary to the government and the auditor general hope to receive when on Aug 7, 2015 Malaysian Anti-Corruption Commission (MACC) special operations director Datuk Bahri Mohd Zin and strategic communications director Datuk Rohaizad Yaakob were transferred to the Prime Minister's Department?
Bahri was leading investigations into 1MDB subsidiary SRC International Sdn Bhd, while Rohaizad had committed the cardinal sin of receiving a delegation from the opposition bloc.
Meanwhile the MACC leadership was also dismantled with chief commissioner Tan Sri Abu Kassim Mohamed transferred to UiTM and deputy chief commissioner Datuk Seri Mustafa Ali sent to head the Immigration Department as director-general.
Not to be left out, then attorney-general Tan Sri Abdul Gani Patail, who was part of the task force to investigate SRC and 1MDB, was also put to pasture via early retirement on July 27,2015.
So with all of these preceding the order to amend the report, the pressure (and fear?) on Ali and Ambrin may have been overwhelming.
Granted, as guardians of the public interest, one could argue that we expect better from these two gentlemen.
In the words of a former MACC chief who gave a dressing down to a top government official over the transfers of Bahri and Rohaizad: "The difference between you and I is that you follow instructions while I follow the law."
So how can civil servants be assured of any sort of protection by doing the right thing, even if it means inviting the wrath of a powerful politician, in this case their ultimate boss, the prime minister himself?
For a start, it is reassuring that Pakatan Harapan is a coalition where no power is vested in one person (no matter how hard that one person tries).
We can set up a civil service ombudsman as they have in many countries or even maintain an enhanced PAC.
But if they are made up of political appointees who are there to look after individual and party interests, what guarantees are there that civil servants will not be put in compromising positions or at least forced to come up with creative ways to let the truth out, as employed by Ambrin – who ordered auditor Nor Salwani Muhammad to save a copy of the final 1MDB audit report which they were instructed to destroy?
Or Nor Salwani herself, who hid a recording device at the meeting to amend the 1MDB audit report so that Malaysians would one day be privy to how those who took an oath to serve King and Country colluded to hide the facts and defraud the people?
Let us take the example of what happened to several members of the task force set up in March 2017 to investigate RM31.5bil in foreign exchange losses in the 1990s when Tun Dr Mahathir Mohamad was prime minister.
Both Dr Mahathir and then finance minister Tun Daim Zainuddin appeared before this task force, which was headed by former chief secretary to the government Tan Sri Sidek Hasan.
After the May 9,2018 elections, which swept Dr. Mahathir and Daim back into power, Sidek was replaced as Petronas chairman.
Other task force members such as Retirement Fund Inc (KWAP) CEO Wan Kamaruzaman Wan Ahmad was also replaced while Securities Commission chairman Tan Sri Ranjit Singh's contract was terminated two years early.
MACC deputy commissioner Datuk Azam Baki, whom many feel was the rightful successor to Datuk Seri Shukri Abdull as chief commissioner, continues to be number two as former senior PKR member Lateefah Koya was appointed to the role instead.
So, while it may seem ideal to expect civil servants and those appointed to positions to maintain and advance governance and transparency, the systems we have in place are as fallible as the people entrusted with these responsibilities.
It does not help that this is illustrated by the lack of commitment or at least the snail's pace from the present government in pursuing its reform agenda.
Terence Fernandez is an award-winning journalist who advises on stakeholder relations.
Subscribe now to our Premium Plan for an ad-free and unlimited reading experience!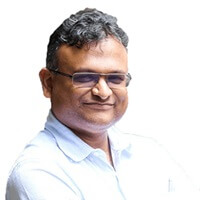 Terence Fernandez is an award-winning journalist and communications consultant.