Dear Dr. G,
As we venture into a New Year in a brand new decade, many are setting their goals in life.
I am a man in my late forties and, as I look back at almost a half-century of my life's journey, I cannot help but reflect on my own targets in life.
In truth, I am reasonably happy with my career, my family, financial standing and health. However, when one has devoted all his life's priorities to career, there is always the regret of not spending enough time with the wife and family.
One area in life that I do not think I do so well is perhaps in the bedroom and in the last three years, my interest in sex has dwindled.
On reflection, work and career just got so busy that sex always took a backseat in life. On a related matter, I also find myself not having the intensity of sexual desire and hardness I used to enjoy.
Of course, when others were busy setting New Year's resolutions of being better, healthier and more beautiful people, I am embarrassed to outline my New Year goals of getting back on track to being a better lover in bed!
I had to take advantage of the New Year and put Dr G on the spot.
Do you come across many clients wanting to restore the former glory between the sheets?
If so, what are the tips you can help to bring back the sparkle of the bedroom magic for the New Year?
Finally, as I don't think I have erectile dysfunction and, therefore, not keen on the blue pills, I am hoping you can give me some advice on how to have a "hard and bumpy" 2020 and many more years to come.
On that note, wishing all the lovers who want to prioritise their love lives a "Hard-py" New Year!
Regards
Formerly Hard Hardy
After the festive indulgence, it is not unusual for individuals to evaluate some of their life choices. Many would make New Year's resolutions that typically focus on self-improvement.
Of course, these include the usual quit smoking and sedentary lifestyle and concentrate on exercise and getting in shape. Often times, these resolutions tend to neglect the involvement of significant others, such as the appreciation of partners and improvement of sexual relationships.
Part of the reason why many tend to leave out any pledges to improve their sex life may be taboo and embarrassment.
Other reasons may include failure of couples to make decisions together for the year ahead.
The Asia-Pacific Sexual Health Overall Wellness survey, that included Malaysia, revealed that both men and women placed other priorities such as career, financial wellbeing, physical health and family life well above sexual relationships.
Therefore, it is not surprising that enhancement of sexual relationships does not get the attention it deserves. It is important for couples to reflect on their relationship, including sexual matters.
First of all, the improvement of sexual health is a barometer of physical and mental health. More importantly, rewarding sexual relationships can be a source of trust, respect and bonding between couples.
Multiple studies have confirmed that satisfying sexual relationships can enhance self-confidence both inside and outside the bedroom, including work and interpersonal relationships.
Therefore, Ignoring the improvement of sexual activities can potentially cause neglect rendering relationships becoming stale.
Diminishing excitement in sex is normal even for the most passionate couples, as sex will inevitably cool off with time.
The keys to spice up the sex life would be self-awareness and open communication. Like most things in life, we crave surprises, variation and adventure. Prioritise sexual relationships just like how career and family are positioned then work on the adventures to bring back the variety and surprise.
It would be a mistake to wait until feeling the fire has started to burn out to take control and communicate the sexual desires honestly.
Stability is the enemy of surprise and routine kills variety. Therefore, being unpredictable and acting out of the routine can help to spark the flame of love.
These include sending spontaneous "sexts" (sexy text messages), role-play for foreplay and surprise partners with special adult gifts.
Creating moments together will also be crucial; these may include bathing together or watching porn together. Lastly, planning for special moments, such as scheduled love-making nights, date nights without the children and dirty weekends away are also regular activities that can lead to less routine varieties.
Lack of self-confidence after a hiatus of sexual activities may be a psychogenic cause of wilting erectile rigidity.
On the other hand, adverse health conditions such as diabetes, testosterone deficiency and cardiovascular problems may also be causes of erectile dysfunction.
Naturally, healthy lifestyles can usually restore the bedroom confidence in some men, but others may need a bit of "lift and awakening" with the help of the pills.
It is not uncommon for couples to prioritise other "important" matters in life and let the love life take a backseat.
Often times, the neglect of the "Golden Love-Making Years" may result in a loss of the intimate closeness between couples.
Some may accept the former "bedroom glory" as a bygone era; others may look back with regret and remorse.
Indeed, every New Year is a new opportunity for all to reflect on our life journey. The American columnist and author Bill Vaughan once commented: "An optimist stays up until midnight to see the New Year. A pessimist stays up to make sure the old year leaves."
When Dr G is put on the spot on how to get the sex life back on top for the New Year, his view is "Be a realist, take charge of your health (with or without the pills), then you can stay up all night to see the New Year and hopefully many more 'hard-py' years ahead!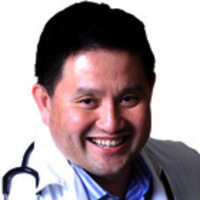 Dr George Lee is a consultant Urologist and Clinical Associate Professor whose professional interest is in men's health. The column "Ask Dr G" is a forum to help men debunk the myths and taboos on men's issues that may be too "hard" to mention. You can send him questions at askdrg@thestar.com.my
Did you find this article insightful?