Dear Dr. G,
I am a troubled housewife and I am writing to you with some concerns I have with my husband. I am 28 and my husband is one year older. My husband and I had been seeing each other for almost one year before getting married. We were both not keen to engage in any sexual activities prior to getting married.
From day one after we got married, I noticed my husband could just managed to get erection for penetration, but the rigidity very quickly diminished half way through the business.
In the first three months, we both thought it was the stress of the wedding and setting up a household. As this persisted for so long, I begin to get worried.
I tried to talk to him about ED (Erectile Dysfunction). My husband denied he has ED, and said all guys face such problems in the beginning of the relationship and takes time to adjust. My husband also blames the stress at work that is making him tired. On several occasions, he also mentioned that I was not aroused enough and therefore causing him to wilt.
In recent months, my husband is also returning home later and avoiding sex. In fact, the last attempt we had was three months ago. Although I trust my husband explicitly, I sometime think he may have another relationship outside our marriage and does not find me attractive anymore.
I know it is unfair to put Dr. G on the spot for a third party, but I am just desperate as he is just unwilling to discuss the matter, let alone persuading him to see doctors.
Essentially, I would like to find out what constitute an ED? Does my husband have ED? How hard should the manhood be for penetration?
I also would like you to clarify whether it is possible at all for a young man like my husband to get ED? If so, what are the causes of the ED?
Lastly, what will be the impact on my husband if he continues to avoid medical attention for his condition?
Eagerly awaiting your response,
Desperate housewife
ED (Erectile Dysfunction) is defined as the inability to attain and/or maintain penile erection sufficient for satisfactory sexual performance. ED is more common than many people realise. ED is said to affect one in five Malaysian men and is listed as one of the most common sexual health problems in Malaysia. Naturally, ED is considered to be affecting men of advancing age. In fact, some studies revealed ED is affecting 69.5% of Malaysian men above 40 years of age, but it's an issue men find very difficult to discuss, regardless of age.
While ED is commonly viewed as a condition affecting the older men, the condition is becoming increasingly more prevalent in younger men. It is estimated about 30% of men below 40 years are finding it hard to achieve hardness in the bedroom. In a multi-centre worldwide study, involving more than 27,000 men from eight countries, ED prevalence of 8% among men aged 20–29 years and 11% among those aged 30–39 years were demonstrated.
Erection Hardness Score (EHS) is generally used as the barometer for penile rigidity. The optimal erection that men should strive to achieve to enjoy sex thoroughly is when the penis is completely hard, with the rigidity comparable to the cucumber (Although some may like to be described as man of steel). Any deficiency in the rigidity technically is ED, ranging from the sub-optimal erection comparable to banana that is just adequate, to the softness of tofu impossible for penetration.
Although many view ED as "just" a sexual health problem, ED is often associated with other co-morbid conditions including cardiovascular disease, hypertension, diabetes, prostate diseases and depression, many of which have a number of the same vascular risk factors. Study has even proven that ED is a strong indicator of premature mortality, and precursors to cardiovascular events such as heart attacks and strokes.
In the fast paced urban lifestyle, it is not uncommon for young men who face the challenges of work and family pressure, to encounter occasional obstacles to "rise to the occasion" in the bedroom. When the occasional failures turn out to be the regular norms, it is crucial to examine the hard facts of the causes and impact of the deficiency. The American President, Theodore Roosevelt, often considered a driving force for the progressive era, once said: "I think here is only one quality worse than hardness of heart and that is softness of the head". When Dr. G is put on the spot on why hard young men are going soft between the sheets, his response is: "There is one quality worse than the softness of the hard and that is the hardness of the ego head. It is usually a matter of time for the young hard ego heads to accept the softness of the other head needs hardening up!"
Subscribe now to our Premium Plan for an ad-free and unlimited reading experience!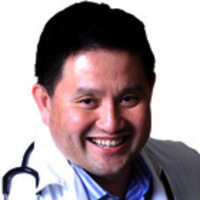 Dr George Lee is a consultant Urologist and Clinical Associate Professor whose professional interest is in men's health. This column is a forum to help men debunk the myths and taboos on men's issues that may be too "hard" to mention. You can send him questions at askdrg@thestar.com.my