It's Malaysia Day today and we can expect the usual platitudes from our politicians.
The familiar soundbites we are bound to hear would include the catchphrases "unity", "diversity" and "tolerance". Ever heard of Groundhog Day?
The average Malaysian has become immune to the same old refrains of the need to "pull together" for the sake of the nation.
For many of us though, today is treated as one of our numerous public holidays, and time with the chance to make up a long weekend.
That's a shame because Sept 16 is an important date in our country's history.
Malaysia Day is an annual lesson for us to remember that we have our "cousins" across the sea who are very much a part of this nation.
On this side of the pond, we have become too peninsula-centric to the extent we forget about the two huge states across the sea. We are fixated with the Malay, Chinese, Indian script.
But there are actually more than 60 ethnic groups in this country, and a large number of them are in Sabah and Sarawak.
Questions should be asked as to why this year's official Malaysia Day celebrations are being held in Melaka and not across the South China Sea as is usually the case.
A 1950s and 1960s-era fashion theme has been selected for the Malaysia Day 2022 celebration at the Independence Declaration Memorial Square in Banda Hilir, Melaka, today to liven up the atmosphere and evoke nostalgia of the formation of Malaysia in September 1963.
Some 20,000 visitors are expected to throng the celebrations but while the theme and focus of the event is commendable, it could and should have been hosted by one the cities in Sabah or Sarawak.
The fact that we are separated by the South China Sea makes it all the more important that Sabah and Sarawak's uniqueness is showcased at every opportunity.
Those who have not been to the Borneo states don't know what they are missing.
Both states have unparalleled flora and fauna and are rich in cultural heritage and world-famous attractions such as Sipadan and the Mulu Caves.
Borneo is also home to the Rhinoceros Hornbill, the Orang Utan and the Proboscis Monkey. It's sad that many of our own people are unaware of these special attractions whereas these are top draws for foreign tourists.
It's been three years since my last trip across the sea and I'm hoping to rectify this soon.
I've always found that Sabahans and Sarawakians are more welcoming and tolerant compared to us in the peninsula.
Despite being independent for 59 years, both states are not as developed as "Semenanjung".
There are still Sabahans and Sarawakians who are deprived of the basic necessities that we take for granted. Some of them do not have access to clean water, electricity and healthcare. Internet coverage in large parts of the two states is also choppy.
But just why is Malaysia Day so important to us? In fact, an argument can be made that Sept 16 has a greater significance than National Day on Aug 31.
For those of us who do not know our history, on Sept 16, 1963, Sabah, Sarawak, Singapore and the Federation of Malaya formed the Federation of Malaysia. (Singapore separated from Malaysia on Aug 9, 1965.)
When the country's leaders signed this Malaysia Agreement 1963, Sabah and Sarawak were equal partners to the former Federation of Malaya, but this standing has since been eroded.
As both states have gradually been left behind by the rapid pace of development that has taken place, MA63 has become a bone of contention and one that is continuously raised by the two states.
The seat of the federal administration in the peninsula has for so many decades ignored their feelings, and Malaysia Day only started to get the Federal Government's attention after support and votes from Sabah and Sarawak started having a greater impact on our general elections.
This recognition has now ensured some progress in the right direction.
On Dec 15 last year, the Dewan Rakyat unanimously passed an amendment to clauses of the Federal Constitution to reflect the Malaysia Agreement 1963 and restore the status of Sarawak and Sabah as equal partners with Peninsular Malaysia. The constitutional amendments related to the Agreement came into effect on Feb 11.
Marking Malaysia Day is crucial. There must be more inclusiveness and involvement from our brothers and sisters from Sabah and Sarawak. They feel like they are second cousins, but hopefully this will change.
Sabah and Sarawak will continue to have a decisive say in national politics. It would be a real game changer if in the future our prime minister comes from either of these two states. Wishful thinking maybe, but in politics, never say never.
Subscribe now to our Premium Plan for an ad-free and unlimited reading experience!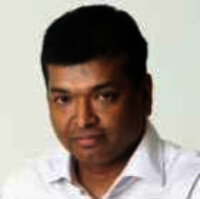 Brian Martin is the managing editor of The Star.