Before you go for that hiking trip, prepare a do's and don'ts checklist to avoid any untoward incidents.
WEAR the right shoes. Check the weather first. Bring enough drinking water. If you are not familiar with the terrain, go with someone who is. All this advice and more had been drummed into my head since I first started hiking more than 10 years ago.
And yes, don't mess with Mother Nature. Hiking is probably one of the fastest growing outdoor activities for Malaysians ever since pandemic restrictions were lifted. But the recent increase in fatalities and injuries as well as getting lost on the trails is a cause for concern.
I attribute this to people taking Mother Nature for granted. Don't get me wrong, because hiking is probably the best form of exercise as you get older, even more so compared with jogging or running.
However, you should never underestimate just how dangerous it can be. Getting lost on a trail, even one you're familiar with is common. It can happen to experienced hikers – treefall and blocked trails often lead the unwary to take an unfamiliar route.
A few years ago, our group of eight hikers got lost at the Shah Alam Community Forest in Setia Alam. The planned hike of about two hours eventually became five hours, but with no mobile phone service, we were lucky to stumble out of the forest as our water supplies had depleted.
There have been many reported incidences of hikers getting lost, some even for days and getting rescued by search and rescue teams.
The case of the missing hiker (a senior citizen) in Ipoh was heartbreaking because he died, probably from dehydration, before the rescue team discovered his whereabouts.
It always pays to hike with a group of friends. You may be tempted to try a relatively easy trail on your own, but forest trails are not paved. Injuries on treks are more common than you think. A friend twisted her ankle on a hike a month ago, but luckily for her she had two other hikers to carry her out of the trail.
And that's why experienced hikers will always tell you the first rule when you start. Get a good pair of shoes. And not just any shoes, get proper hiking shoes because the grips will save you from slipping and sliding on uneven trails.
The unusual weather, in recent months in many parts of the country, has also made hiking dangerous. When it rains, the trails become tricky. Treefall and mini landslides are a constant threat.
Recent incidences make for chilling reading. In Ipoh, two women who were part of a group of 29 hikers perished after being swept away while hiking up a trail on Gunung Suku.
In Melaka, 60 visitors to the Lama Tiga Budaya waterfall in Asahan were rescued after they were trapped following heavy rain when camping at the waterfall.
In Kuantan, 13 people were rescued after they were stranded following a river surge at Lubuk Ujik, Taman Che Minah Sayang, Maran.
Always be on the alert for inclement weather. A sunny day can turn stormy in just an hour. Malaysia is blessed with so many beautiful waterfalls but all it takes is heavy rainfall at the source to cause a surge at the waterfall.
Currently, anyone intending to carry out activities in permanent forest reserves is required to get a permit from the respective district Forestry Department office to enter the area.
The authorities have closed many of the reserves temporarily due to the unusual weather and treacherous conditions but there are stubborn hikers who think nothing of breaking the law and trespassing the trails.
Recently, the Johor Forestry Department charged eight people with encroaching on the Panti Forest Reserve in Kota Tinggi.
Closer to Kuala Lumpur, the infamous Bukit Tabur still has an allure for weekend hikers, despite being closed for all climbing and recreational activities since 2016. Anyone entering the area will be in violation of Section 47 of the National Forestry Act 1984 and liable to a fine not exceeding RM10,000 or jailed not more than three years or both.
But that hasn't deterred people from attempting to enter the site located in Hulu Gombak. The promise of breathtaking scenery, opportunities for once-in-a-lifetime selfies and the thrill of having conquered the longest pure quartz dyke are huge incentives.
But Bukit Tabur is closed for a reason. Over the years, there have been too many horrific injuries, mostly caused by falling onto the jagged rocks in the ravine below. From past reports, head injuries had been cited as the most common cause of death.
So, if you live in the Klang Valley, please avoid forest reserves that have been closed for safety reasons. Instead pick from many of the popular trails that are a haven for weekend hikers.
Check the weather forecast first and choose a trail you can handle and give yourself time to build up to more difficult levels. Hike with a companion because trekking is always more fun AND safer with a friend.
Join our Telegram channel to get our Evening Alerts and breaking news highlights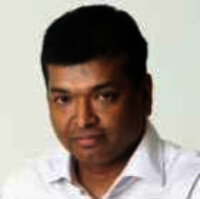 Brian Martin is the managing editor of The Star.