The monsoon season is here again but with poor maintenance culture and our own indiscriminate rubbish dumping, floods will continue to be a problem.
RESIDENTS living in Lim Garden, Ipoh don't get much sleep. Especially when it rains.
The sleepy neighbourhood has seen its fair share of flooding during the monsoon season and this year appears to be more of the same.
It's been raining pretty much everyday in Ipoh, but when there's heavy rainfall and the volume of rain spikes, that's when floods occur in Lim Garden.
Sungai Pari, which bisects the township, has overflowed its banks but the main culprit is clogged drains.
Since the 1980s, residents who live in the neighbourhood have complained about the flood problem but little has been done to alleviate it. The blame should rest squarely on the local authority.
This is the same situation in the Klang Valley where daily rains have seen sporadic flooding in a number of hotspots.
It's been raining almost every evening and, you guessed it – this brings traffic jams and flash floods. I should also probably add landslides and cave-ins for good measure.
Given Malaysia's geographic location, most floods here are a natural result of cyclical monsoons during the local tropical wet season that are characterised by heavy and regular rainfall from October to March.
This occasional heavy rainfall is something we, Klang Valley-ites, are going to experience in the coming weeks.
Mother Nature and climate change are something that would be hard to overcome but unfortunately for us, inadequate drainage in many urban areas will also enhance the effects of heavy rain.
Did you know that Kuala Lumpur has 53 flood hotspots?
These flood-prone areas include the city centre around the River of Life project site, Jalan Semantan, Jalan Tuanku Abdul Halim, the MRT site in Taman Mutiara and Kampung Kasipillay in Jalan Ipoh.
Kuala Lumpur City Hall has acknowledged that construction sites and clogged drainage are root causes of floods in many of these areas but despite causing millions in damages and untold suffering for people living in these areas, developers usually get away with nothing more than a slap on the wrist.
Drainage and irrigation should be top of the agenda for our local authorities this monsoon season.
The existing drainage in urban areas cannot cope with new residential developments and the MRT and LRT construction, which have already contributed to flash floods in certain areas.
The local government agencies must be proactive and act to ensure developers do not cut corners when it comes to building adequate drainage and run-offs.
Admittedly, there is a long-term flood mitigation plan involving upgrading drainage systems and redesigning pump systems at construction sites. And City Hall has been working on developing a weather forecast app that will warn people of possible thunderstorms three days in advance.
But these initiatives have been slow to be implemented.
The National Institute of Occupational Safety and Health chairman blames the flash floods squarely on clogged drains and poor drainage.
"The fact that flash floods can easily occur in several parts of the city after a downpour is clearly due to poor drainage and our deplorable maintenance culture.
"For example, if we look at the drains in public areas, we can see that they are mostly clogged with all kinds of debris and litter, particularly those at construction sites.
"This is further aggravated by the indiscriminate dumping of garbage into our drains by irresponsible people.''
Climate change is here to stay and the nation, corporations and, more importantly, policy makers need to step up in Malaysia.
Recycling programmes, promoting electric vehicles, stopping single-use plastic usage and many more matters are important.
But honestly, it is appalling that for the last 30 years, we have had constant news of floods, especially towards the tail end of the year.
Sigh. We just can't win, can we? Still, it's easy for us living in the Klang Valley to whine about traffic jams and flash floods.
We should count our blessings: we don't have the problems Malaysians in the east coast face at the end of every year.
It was at the end of 2014 that parts of the east coast were inundated with floodwaters that incurred hundreds of millions of ringgit and damaged thousands of property, in the process ruining countless lives.It was described as the worst floods in decades. Lest we forget, the floodwaters in Kelantan, Terengganu and Pahang affected 200,000 people and left 21 dead.
It lasted from mid-December to early January. The newspapers were filled with pictures of stranded families, inundated homes and submerged vehicles. Entire towns and villages were devastated in varying degrees.
Even Kedah and Perlis were not spared. The floods were so bad that in Taman Negara dozens of stranded foreign tourists had to be rescued via boats and helicopters.
Will this year's monsoon cause as much damage? Meteorologists think it unlikely but not impossible. They point out that the unusually heavy rainfall at the end of 2014 was a key reason for the floods.
I hope and pray that the authorities are better prepared this time around.
Subscribe now to our Premium Plan for an ad-free and unlimited reading experience!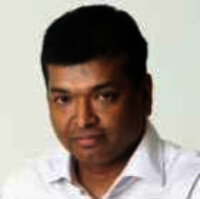 Brian Martin is the managing editor of The Star.