I DON'T mean to be flippant, but if you're a motorist using Klang Valley roads, you'll need to be careful. Look up and look down.
Why? You won't know what could befall you – a falling crane or a pothole.
Now this may be a slight exaggeration, but I dare you to use any of these roads that have been narrowed due to highway construction without trepidation.
The mass of concrete and metal construction overhead is scary but the poor road conditions – potholed and narrow roads – are equally dangerous.
I usually go to Klang on Sundays to see my parents, and every time I use Jalan Jambatan Kota, I feel I'm dicing with danger. Construction along this main Klang artery has encroached onto both sides of the road which is full of potholes.
As you try to avoid the potholes, you are also aware of construction activities on the sides as well as above.
I have experienced this same feeling along Jalan Syed Putra where there is overhead highway construction and Jalan PJU 8/1 in Damansara Perdana where the Sungai Besi-Ulu Kelang Elevated Expressway (SUKE) Highway is being constructed.
Of course, you can name dozens of similar roads in the Klang Valley where the elements of potential hazards – above and below – are present.
Last week's incident on the SUKE where a crane toppled, killing three workers and injuring three others (including a motorist), was the latest in a string of construction mishaps that have plagued the country.
A quick check in The Star's archives indicates that over the last eight years there have been a number of accidents at both the LRT and MRT construction sites that have resulted in deaths and injuries of workers and motorists alike.
And this has occurred every single year for the last eight years.
Have we become so desensitised to these deaths that we think of it as just another news day? Action must be taken, that is always the cry.
But incidents like these keep repeating. It is obvious that we urgently need an independent party to review construction and safety guidelines to prevent accidents at new highway sites as well as MRT and LRT project sites.
As for potholes, we all know how dangerous they can be.
In January, the issue related to potholes became a hot topic when Science, Technology and Innovation Minister Khairy Jamaluddin sustained injuries when he fell after hitting one while cycling in Banting, prompting the Kuala Langat Public Works Department to issue an apology almost right after the incident.
Not long after that, there were three pothole-related accidents resulting in deaths at three different areas in the Klang Valley.
And right on cue, this led to an uproar on social media with comparisons of the authorities' reaction to the minister's accident and the three deaths.
Have you wondered why there are so many motorcyclists on the Federal Highway?
Motorbikes are actually banned from this main highway as there is a dedicated bike lane on both sides of the highway, but motorcyclists prefer to risk summonses from the police rather than use these pothole-ridden bike lanes.
And who can blame them?
Actually, every time an incident involving a construction or pothole mishap happens, there will be calls for action to be taken against the developer or local council responsible for the construction works or for the upkeep of roads.
This is so predictable. For instance after the SUKE incident last week, the National Institute of Occupational Safety and Health (Niosh) said it would conduct further investigations to determine the cause of the mishap.
"Contractors must make it a point to regularly review safety aspects at construction sites." As statements go, this little nugget from Niosh was probably the understatement of them all.
Works minister Datuk Seri Fadillah Yusof also said his ministry was authorised to blacklist and suspend contractors from any future tenders for at least two years if they were found not to have followed standard operating procedure (SOP).
It will be of public interest if the Works Ministry could let us know how many contractors have been suspended in recent times.
Sure, there's been civil suits by families of the victims, but by and large, the authorities have failed to take action against those responsible for serious worksite accidents.
A two-week stop-work order doesn't really count, because that is the SOP whenever death or serious injury occurs.
Accountability in these instances is seriously lacking. You rarely, if ever, hear of the board of directors taking responsibility or senior management resigning or disciplinary action taken against negligent employees.
We should be clear on this. Pothole injuries and construction mishaps are preventable.
It is disappointing that the public has yet to find out the outcome of investigations into previous incidences. Those responsible should be held accountable and the government should be more transparent in such cases.
Subscribe now to our Premium Plan for an ad-free and unlimited reading experience!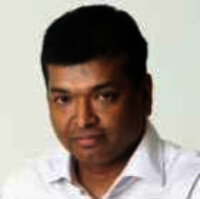 Brian Martin is the managing editor of The Star.