IT'S so refreshing to see a Malaysian movie that's prepared to tackle the issue of our racial and religious differences, since we have a beautifully plural society and nation. The timing of the movie is especially apt ahead of Malaysia Day next week.
The movie, Adoiii Jiwaku, revolves around three colleagues working in a hotel. Ayis, Malesh and Sia are often at loggerheads plagued by cultural differences, or rather, prejudices and ignorance.
Subscribe now to our Premium Plan for an ad-free and unlimited reading experience!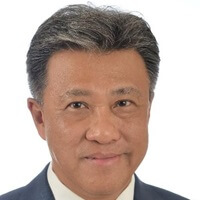 Wong Chun Wai began his career as a journalist in Penang, and has served The Star for over 35 years in various capacities and roles. He is now group editorial and corporate affairs adviser to the group, after having served as group managing director/chief executive officer. On The Beat made its debut on Feb 23 1997 and Chun Wai has penned the column weekly without a break, except for the occasional press holiday when the paper was not published. In May 2011, a compilation of selected articles of On The Beat was published as a book and launched in conjunction with his 50th birthday. Chun Wai also comments on current issues in The Star.