THE investigation by the Malaysian Anti-Corruption Commission (MACC) on Court of Appeal judge Datuk Mohd Nazlan Mohd Ghazali has left a sour taste in the mouths of Malaysians, as he was the judge who convicted and sentenced Datuk Seri Najib Tun Razak.
Many see this corporate-lawyer-turned-judge as a bold figure with impeccable credentials, someone who isn't afraid to pass judgement on a former prime minister for misappropriation of funds.
He found Najib guilty on seven charges relating to RM42mil in funds belonging to SRC International on July 28, 2020, and sentenced him to a 12-year jail term and a RM210mil fine.
This is the same judge, an Oxford University graduate, who ruled that vernacular schools have long been recognised in the legislative framework of the education system, even before Merdeka and the existence of a Federal Constitution.
Last December, Mohd Nazlan ruled that the existence and establishment of these schools and the use of Chinese and Tamil languages in schools were Constitutional.
Certainly, in highly politicised Malaysia, his judgements would have also earned him many critics, if not enemies.
Last week, the MACC responded to the criticisms, saying it has the authority to probe any public official, including judges.
It pointed out that it had investigated other judges in the past, too, with its investigation papers sent to the Attorney-General's Chambers, as was the norm.
The revelation by the MACC is that three reports were filed on Mohd Nazlan on March 15 as well as April 23 and 27. So the probe wasn't merely initiated by a comment by controversial blogger Raja Petra Kamarudin, who lives in England.
In all fairness, once a report is lodged, no matter how popular the implicated person is, the MACC is duty-bound to investigate, with no exemptions.
If the MACC chooses not to investigate a report, then it sets a dangerous precedent. Once it has completed a case, the findings are submitted to the AG's Chambers, and that's the process.
Many see the corporate-lawyer-turned-judge Mohd Nazlan as a bold figure with impeccable credentials. – MOHD SAHAR MISNI/The Star
If there's no case, then it should quickly make a conclusion and clear Mohd Nazlan, to ensure there is no lingering doubt about his integrity and credibility.
There has been the accusation of an "unexplained RM1mil" in his bank account.
How this information is derived and obtained is itself an infringement of the banking laws on privacy. And how does one conclude that this has been an "unexplained sum" since this would be the Inland Revenue Board's job, and perhaps the MACC's now.
There have also been allegations and presumptions on the conflict of interest involving Mohd Nazlan in the SRC case he presided over when he was a Maybank general counsel.
With three reports to his name now, hopefully, the investigators will verify the accuracy and reliability of the information they obtained.
Were the reports made from hearsay or from a blog post, or from solid evidence they obtained from credible whistle blowers? After all, these are terrible accusations that have tarnished the judge's image.
It would surprise us if Mohd Nazlan – who just received the title of Datuk Paduka Mahkota Selangor from Selangor Ruler Sultan Sharafuddin Idris Shah in February in recognition of his work – doesn't have a substantial amount in his bank accounts having worked as a senior lawyer.
He had specialised in corporate, conveyancing and banking laws, worked as Maybank's group general counsel and was then promoted to the board as independent and non-executive director.
His move to the Bench was in 2015 when he was made Judicial Commissioner and eventually became a Court of Appeal judge in 2022.
Given the gravity of the accusations, it's better for the MACC to reveal their findings, no matter how unpopular they may be. However, let's not forget that it's also an offence to make false reports.
It has become fashionable for individuals or groups with political links to make police reports, sometimes with malicious intent.
Complainants of false reports are liable to be prosecuted under Sections 177, 182 or 203 of the Penal Code. A person who lodges a false police report, if charged, may face imprisonment or a fine of RM2,000, or both.
The MACC provision also allows for action against any complainant making a report "which is false or intended to mislead, etc., to an officer of the Commission or the Public Prosecutor". It can result in a fine not exceeding RM100,000 or imprisonment for a term not exceeding 10 years, or both.
These are tough laws. We expect our judges to be "whiter than white" to ensure the integrity of the judiciary. However, when their reputation is deliberately tarnished for political reasons, then those who are responsible must face the consequences of their mercenary actions.
The perception now is that Mohd Nazlan is being intimidated for his decisions, and for sure the majority of Malaysians, won't accept it if the judiciary is being threatened, rightly or wrongly.
Join our Telegram channel to get our Evening Alerts and breaking news highlights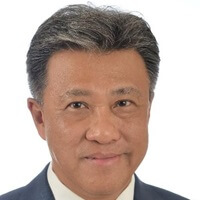 Wong Chun Wai began his career as a journalist in Penang, and has served The Star for over 35 years in various capacities and roles. He is now group editorial and corporate affairs adviser to the group, after having served as group managing director/chief executive officer. On The Beat made its debut on Feb 23 1997 and Chun Wai has penned the column weekly without a break, except for the occasional press holiday when the paper was not published. In May 2011, a compilation of selected articles of On The Beat was published as a book and launched in conjunction with his 50th birthday. Chun Wai also comments on current issues in The Star.