We need to learn from this sad episode and put a stop to dangerous activities like 'basikal lajak' racing on our roads.
THE harsh jail sentence imposed on Sam Ke Ting over a devastating fatal accident nearly five years ago, has generated national debate. In the 3.20am incident on Feb 18, 2017, eight teenagers on modified bicycles (basikal lajak) were killed.
Subscribe now to our Premium Plan for an ad-free and unlimited reading experience!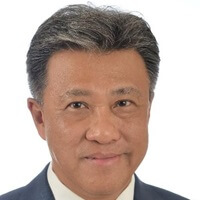 Wong Chun Wai began his career as a journalist in Penang, and has served The Star for over 35 years in various capacities and roles. He is now group editorial and corporate affairs adviser to the group, after having served as group managing director/chief executive officer. On The Beat made its debut on Feb 23 1997 and Chun Wai has penned the column weekly without a break, except for the occasional press holiday when the paper was not published. In May 2011, a compilation of selected articles of On The Beat was published as a book and launched in conjunction with his 50th birthday. Chun Wai also comments on current issues in The Star.