IT'S uncharted waters for almost all the political parties, but perhaps much more for the established ones when they must grapple with the 750,000 new voters in the upcoming Johor state polls.
If big rallies with fiery speeches worked out effectively previously for the opposition parties, it unfortunately won't happen again though.
Such huge gatherings have been banned in the Sarawak and Melaka state polls because of the strict standard operating procedures to prevent another explosion of coronavirus infections.
House to house visits is preferred by the older parties in the Barisan Nasional, but this is urban Johor. It could work better in a rural setting, but many parts of Johor are guarded properties or in condominiums.
Like it or not, with the Covid-19 pandemic raging again, not many voters would be jostling to meet politicians.
In any case, even without the dreadful virus, not many Malaysians will welcome and embrace politicians who have suddenly reappeared and are asking for our votes again.
The average young voters are expected to be a crucial factor. We can assume that they have made up their minds on who they want to vote for, but the choice of candidates will still make a huge difference.
Younger candidates, even untested, could be more successful than the older and more experienced ones, especially those with baggage.
These politicians like to think they are better known, but the harsh reality is most Malaysians don't know their elected representatives.
Who can blame the electorate as many of them disappeared after getting elected. In fact, the last known contact was the photo opportunity visit to the market to thank their voters.
From the point of election, try getting them on the phone. The Yang Berhormat suddenly has a changed persona and developed amnesia for his pledge to be available to serve his constituents. Suddenly, he carries six phones.
Many of us in the press, including this seasoned journalist, have a list of Ministers and politicians who no longer return calls or texts to the media. If we can't reach them, the chance for the unknown voter is probably nil.
Well, they know they must beg the millennials with a limited attention span for votes. Forget about talking to them, as it will be seen as another classic tiresome case of preaching and lecturing.
Please forget about calling them directly. This is the social media era. Just text them. Learn how to use Tik Tok, Instagram and if you must depend on YouTube, please keep your videos short.
Any video, on whatever platform, will see the viewership nosedive if the audience gets bored. The splendid social media – you can tell how much time they indulge in your political pitch.
Boy, will these narcissist politicians be in for a rude surprise when they check on the data and find they have hardly been inspiring to these young voters, who would rather switch to more entertaining content.
These young voters won't be reading print, that's for sure. If the news reports online are too long, they will either gloss over or skip them entirely.
Their consumption method for information or news will be on their mobile phones. That means the political parties will need plenty of help from campaigners who understand the effectiveness of social media influencers.
It's not a magic wand as it doesn't mean if you have a million followers, you will get a million votes automatically.
But these followers will share the messages and videos of their preferred candidates swiftly.
The additional numbers will bring the state's total voters to about 2.5 million, compared with 1.8 million in the 14th General Election. The bulk of the new voters comprises those aged above 21 years and are not the result of Undi18.
Of the 750,000 new voters, not all are aged 18 to 21 – most of them are 21 and above.
In Johor, there are 17,000, aged between 18 and 20 years, who are on scholarships, and how they vote would also be interesting. The perception of youths being pro-opposition may not be accurate.
The test will also be for Syed Saddiq Syed Abdul Rahman, the youthful president of the Malaysian United Democratic Party (MUDA).
While he has a huge following among those who share his ideals of a progressive and multi-racial approach, politics in Malaysia is also complicated because there are many layers of conservative and religious politics, even among the younger set, who disagree with his approach.
But the opposition see him as a "wow factor" in the Johor state seats, but he may have to fend off PKR as well and not just the Barisan Nasional and Pakatan Nasional. Certainly, talks on compromise between MUDA and PKR have failed.
The things that matter most to the young voters are jobs, cost of living, opportunities and hope for the future.
Most voters want the economy to be rebooted. It has been tough for everyone to meet the daily demands with reduced wages pitted against the increasing cost of living.
Many of us, including the young, find the constant bickering of politicians sickening. In fact, many of these politicians should have retired long ago.
Incredibly, these expired politicians still think they are relevant to the young, when they don't even have the basic skills to operate their computers and mobile phones.
Johor is set to be the curtain raiser for the next general election. The MOU between the various political parties ends by July and like it or not, it's time Malaysians decided on a more defined and clearer government.
The present federal government has been helmed by Prime Minister Datuk Seri Ismail Sabri Yaakob, and it has brought stability. However, he doesn't have a mandate.
Worse, the various key players in the federal government can no longer see eye to eye. For Malaysians, we don't even know who is in charge anymore. For investors, they may just stay away and put their money elsewhere.
Let the Johor voters set the tone and pave the way for a general election, by this year, hopefully.
Subscribe now to our Premium Plan for an ad-free and unlimited reading experience!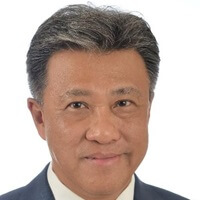 Wong Chun Wai began his career as a journalist in Penang, and has served The Star for over 35 years in various capacities and roles. He is now group editorial and corporate affairs adviser to the group, after having served as group managing director/chief executive officer. On The Beat made its debut on Feb 23 1997 and Chun Wai has penned the column weekly without a break, except for the occasional press holiday when the paper was not published. In May 2011, a compilation of selected articles of On The Beat was published as a book and launched in conjunction with his 50th birthday. Chun Wai also comments on current issues in The Star.