THE Melaka state election is one nobody cares about, really. The only people getting excited are the politicians who have trumped each other and are now doing everything to grab power in the state.
It's politics at its ugliest again. Over the coming weeks, politicians will be telling Melakans how they are doing all this in the interest of the people.
When facing the Malay electorate, they will also certainly throw in the line about protecting the race and religion in their social media postings, since physical political gatherings have been banned. And for the other races, they will offer a different narrative.
For the first time, the people of Melaka are being asked to choose a new government from a line-up where none of the politicians seem to differ much.
The parties are either off-shoots of each other or have been in the political game for decades now.
But this time, just after slamming party hopping and suggesting the need to enact laws to stop such betrayals, the politicians are back at trying to justify their actions, and even looking for places in their parties. Worse still, they are possibly fielding these traitors as candidates.
Whatever happened to the Memorandum of Understanding where both the government and opposition agreed on barring party hopping?
Don't waste your time expecting politicians to live up to any form of lofty principles because the only thing that matters is the end that justifies the means. And that includes party hopping.
Four Melaka state assemblymen caused the state government to collapse after they withdrew their support for Chief Minister Datuk Seri Sulaiman Md Ali.
They are now homeless. So, they are looking for a platform to contest under its banner.
The attention is on Datuk Seri Idris Haron – who was sacked from Umno – and his allies.
PKR president Datuk Seri Anwar Ibrahim, who has criticised political frogs, seems to be justifying their actions for wanting to join his party.
Going by such warped logic, he'd conveniently say it is traitorous if PKR's elected representatives quit the party to join a government party or be an independent, but not if it's the other way around.
Some may even go further, praising such defections as noble and courageous, and deserving commendation.
Last week, Anwar reportedly explained to his party grassroots his reasons for standing by Idris Haron and three others, saying they withdrew their support for the Bersatu-Umno state government based on negotiations with Pakatan Harapan.
Therefore, Harapan can't abandon them with the turning of the tide, he said.
"The fact is clear. There was a negotiation between Malacca Harapan with the said assembly persons.
"The negotiation led them to decide to pull their support from the state government in an understanding that they would not be betrayed and left behind afterwards," Anwar said.
Besides Idris, the other three include Datuk Nor Azman Hassan (Umno-Pantai Kundor), Datuk Noor Effandi Ahmad (Bersatu-Telok Mas) and Datuk Norhizam Hassan Baktee (Independent-Pengkalan Batu).
That's the problem with some politicians. They talk about "negotiations", which is, in fact, a euphemism for a plot to topple the state government.
No one seems to care that when the voters picked them, it was based on the party they represented. Suddenly, for political expediency, and to justify their defections, a whole load of excuses is cooked up to convince the electorate.
The most glaring example must be former lorry driver Norhizam. The ill-mannered politician was voted in the 2018 general election because he contested under the DAP platform.
Let's be honest, in many predominantly Chinese constituencies, DAP candidates are almost a shoo-in. As the saying goes, if you put a monkey to contest under the Rocket banner, the primate would still win.
The DAP has many good, talented lawmakers, but we all know that some are just warming their seats in the state assemblies and Parliament. Many voters don't even know their representatives.
In the case of Norhizam, he is well-known, but for all the wrong reasons. He was an Umno member before joining the DAP. If he had continued in Umno, he would have gotten nowhere in politics.
The DAP, as expected, wouldn't want him back. He has been a nightmare and a reminder of the adage that we deserve the Yang Berhormat we elect. His resignation also led to the downfall of the Pakatan Harapan government.
Like a bad sequel, he is now part of the group which toppled the Umno-Bersatu state government. He is a serial political katak.
Ironically while DAP has turned down the four, Anwar seems to have taken a different stance. He believes party members need to see the bigger picture, saying the party needs to be tactical to garner support from everyone.
"You must understand that changes have to happen, but not with our uncompromising attitude.
"It can happen only when we are being wise (hemah), being intelligent and by attracting support from every quarter."
Yesterday, it was announced that Idris has joined PKR and Nor Azman has entered Amanah, which is headed by Mohamed Sabu.
For goodness' sake, please spare us the drivel because this has nothing to do with anti-hopping principles but winning the state election at any cost.
Umno, which previously encouraged party hopping, is now getting a taste of its own medicine.
So, when the Sabah state government collapsed in 2018 following the defections of six Barisan Nasional state assemblymen, many cheered the endeavour as the nation celebrated the defeat of the BN federal government.
And even the DAP was quite happy to be in the company of frogs as it became a component of the state government. These kataks were heralded as heroes for helping set up a new state government. Not many complained nor branded these defectors frogs, except their respective parties.
But now, what goes around comes around. Parti Warisan Sabah chief Datuk Seri Mohd Shafie Apdal has now found that three Warisan elected representatives, so far, have quit the party.
So, Malaysians, especially us voters, must decide if we really want to stop these political frogs or bend the rules when there is political expediency, or when it suits our political allegiance.
There is an apt and beautiful Malay phrase, cakap tak serupa bikin, which translates in English to, "not meaning what you say, not saying what you mean." Somehow, it's much more potent in the national language. That best sums up what you can expect during the state election campaign.
Subscribe now to our Premium Plan for an ad-free and unlimited reading experience!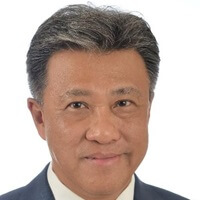 Wong Chun Wai began his career as a journalist in Penang, and has served The Star for over 35 years in various capacities and roles. He is now group editorial and corporate affairs adviser to the group, after having served as group managing director/chief executive officer. On The Beat made its debut on Feb 23 1997 and Chun Wai has penned the column weekly without a break, except for the occasional press holiday when the paper was not published. In May 2011, a compilation of selected articles of On The Beat was published as a book and launched in conjunction with his 50th birthday. Chun Wai also comments on current issues in The Star.