IF there's one thing that most Malaysians can agree on, it's acknowledging that we had no prior knowledge of the Timah brand whiskey until it became a controversy.
The politicians responsible for creating this fuss seem to have realised their mission because the government has finally intervened and insisted the manufacturer change the name.
The Domestic Trade and Consumer Affairs Minister Datuk Seri Alexander Nanta Linggi said the company had agreed to consider the change following discussions with the government.
Well, what can a business do when forced to face senior level officials with ministerial backing, except to give in no matter how bitter the pill.
It can change its local name and keep its foreign labels, or move to either Indonesia or Singapore, which will be too disruptive and costly. Incidentally, Indonesia, the world's most Muslim populous country, has been making its Bintang brand beer since 1929.
Even the ministry's Deputy Minister, Datuk Rosol Wahid, reportedly agreed it was a non-issue when replying on the matter in Parliament, along with Pengerang MP Datuk Azalina Othman Said.
"Long ago, when we were young, there were the A&W hot dogs and coney dogs. My child loves to eat hot dogs, so do I tell her not to eat anjing panas (hot dog)?"
That precisely happened in 2016 when Auntie Anne, the Malaysian chapter of the US pretzel chain, had to drop "pretzel dog" – it's famous hot dog – following pressure from the Malaysian Islamic Development Department (Jakim), for it to receive its halal certification.
Does that mean that soon, we would also have to ban or rename root beer because we don't want to be confused?
That's exactly the point. The key word is "long ago" because inexplicable and seemingly intolerant actions have seeped into our country's policies and decisions over the years.
The government, probably because of political and religious expediency, has given in to these powerful individuals and groups, who are probably now holding key posts in our institutions, so that they can exert their influence effectively.
Now that PAS is in government, it would pursue its dogmatic ambition while its rival, Amanah, would become noisier to be seen as the champion.
In fact, political scientist Dr Wong Chin Huat suggested that it was Amanah/Pakatan Harapan operators who are attempting to weaken PAS by accusing the Islamist party of compromising its previous stands on many issues.
Dr Wong may be right. Now, Amanah vice-president Mujahid Yusuf Rawa has reportedly proposed a policy to restrict the involvement of Muslims in the manufacturing or sale of alcoholic drinks, but a union representing hotel, bar and restaurant workers immediately rejected the "liquor policy" with its secretary-general Rosli Affandi saying most workers in the food industry were Malays.
He said their livelihood would be affected, especially with the current Covid-19 situation, and their jobs taken over by foreigners.
Rosli said at present, Muslims were just doing their jobs and not consuming alcohol while at it.
Similarly, Malaysia Airlines' cabin crew, including Muslims, have been serving liquor to first and business class passengers since its inception.
Malaysia may be predominantly Muslim, but it remains a plural society and a moderate country. Malaysia is not Saudi Arabia, Iran or Afghanistan, and we must all play our part in ensuring it remains the Malaysia we know and want.
All of us must speak up, in measured and respectable tones, against any form of Talibanisation at the expense of our moderate stance.
Ahead of the general election, with so many competing Malay and Muslim-based parties, we can brace ourselves for upmanship, as Malaysians, unfortunately, remain fixated with race and religion, even after 60 years of independence.
So, if most of us had never heard of Timah, we would also be surprised about the existence of Malaysian-made whiskey.
I called my liquor distributor when it became an issue. I placed an order for a bottle priced at RM144 and waited to try it, but for some reason, I was forgotten. This is the best part – the distributor's entire stock of 200 bottles, which barely moved, were sold out in 24 hours.
And because PAS created the issue, he managed to clear his stock. Timah may have won an international award, but none of us whiskey drinkers have heard of it. By now, many of us are no longer impressed with brands or individuals claiming awards. Even Michelin star awards for food is questionable.
Likewise, when I saw social media posts on the wine named Hadi, I decided to check if it was legit or otherwise. It turned out to be real and is an Australian product.
No one in town seems to have a bottle, though, because in their words, it's not great. Well, simply put, Hadi – the wine, that is – tastes bad, so no respectable outlet has ordered it.
Likewise, most Malaysians had never heard of PKR MP Rusnah Aluai from Melaka's Tangga Batu until last week.
She would probably have taken part in the Dewan Rakyat proceeding, but the media must have slept through or was totally disinterested until she grabbed the country's attention with her inane remarks about drinking whiskey being akin to "drinking Malay women."Judging from the comments on social media, even those who supported a name change of Timah have ridiculed her for the comparison.
And you guessed it, Malaysia has again become international news for the wrong reasons.
The former law professor from Universiti Teknologi Mara made it into Singapore's Straits Times within hours of her remarks, and she became a "hit" in portals such as MSN and Flipboard.
If there's one more thing we can agree on, it's that many politicians have become risible. We had DAP Jelutong MP RSN Rayer, who got kicked out of the Dewan Rakyat last week after insisting it was "offensive" that Umno Baling MP Datuk Seri Abdul Azeez Abdul Rahim shared his experiences in handling a wild elephant using Tamil. It got Rayer riled up when Azeez re-enacted the conversation he had with the elephant in the Indian language.
Rayer needs anger management as he seems to get upset over the slightest thing. He needs help if his actions are not theatrics. But many of us are tired of such uncouthness.
While Malaysians are grappling with Covid-19, ensuring our kids are safe in schools and getting our livelihoods back, we must cope with these lawmakers, who seem out of phase with reality and are creating issues to divert our attention.
It doesn't help that many of us are swayed by their race and religious narrative.
Honestly, is this what some of our MPs are up to in Parliament? Then I badly need a drink.
Subscribe now to our Premium Plan for an ad-free and unlimited reading experience!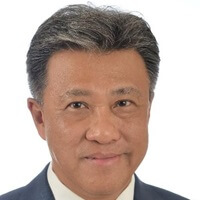 Wong Chun Wai began his career as a journalist in Penang, and has served The Star for over 35 years in various capacities and roles. He is now group editorial and corporate affairs adviser to the group, after having served as group managing director/chief executive officer. On The Beat made its debut on Feb 23 1997 and Chun Wai has penned the column weekly without a break, except for the occasional press holiday when the paper was not published. In May 2011, a compilation of selected articles of On The Beat was published as a book and launched in conjunction with his 50th birthday. Chun Wai also comments on current issues in The Star.