WE really need to take stock of the situation because Malaysians should be looking at the big picture.
Many of us have delved into issues seriously impacting our economy and its competitiveness, without deliberating on the long-term effects.
We get carried away by the race narrative, which is often emotional and political.
Piling on the woe, most of us barely bother researching the topics we talk about.
Unfortunately, this includes some of our decision-makers, lawmakers and even journalists, who appear to only have scant knowledge on the subject they discuss, which includes the logistics sector, now a burning issue.
It's heart-wrenching that it has degenerated into race related equity control when it needn't have.
Let's look at the transport sector, which had a gross added value estimated at about RM57.3bil in 2019. It hired over 700,000 people and represented about 5% of the employed population then.
Malaysia has done exceptionally in the port sector, which is an integral part of the logistic sector, with Port Klang and Port Tanjung Pelepas ranked 12th and 18th in the world in terms of throughput.
Logistics have been classified as a priority industry by our government, and rightly so, too.
Generally, when we talk about logistics, it involves freight transportation, freight forwarding, warehousing, small package delivery services and value-added logistics.
In a way, it doesn't involve food delivery, although some commentators have assumed otherwise in their remarks. This sector is an important part of the economic ecosystem.
So, when the numbers are viewed on the surface, we assume that e-hailing and e-commerce must be in the same pie.
Now, there's a vision of a 51% take over by bumiputra companies, which involves the blood, sweat and tears of non-bumiputra entrepreneurs.
Let's not forget that these are all Malaysians who have played a vital part in building the logistics industry. They are also members of Keluarga Malaysia, which is currently being raved about.
But while we're busy talking about taking a slice of the pie from the baker, our competitors have overtaken us, according to the World Bank's Logistics Performance Index (LPI).
Malaysia is now ranked 41 out of 160 countries – a drop from 25 in 2014 and 32 in 2016, when we were the second best performing Asean country after Singapore.
But in the LPI 2018 report, we were behind Singapore (2), Thailand (32) and Vietnam (39). Just behind us was Indonesia (46).
Malaysia lost out in efficiency (or clearance processes), quality of trade, ease of arranging competitively priced shipments, competence and quality of logistic services, ability to track and trace consignments and punctuality of arriving shipments.
A strong and competitive logistics sector will benefit the country and its people if we take a broader view of the gains.
We shouldn't focus on wanting to impose a 51% bumiputra equity on Malaysian freight forwarders.
The Covid-19 pandemic may have led to a sharp increase in the use of e-commerce but it disrupted global supply chains in unprecedented ways. This will lead to GDP contractions in Asean including Malaysia.
The decline in supply, consumption, investment and trade will have a severe impact on the logistics sector, coupled with huge financial losses. So, contrary to ill-informed comments, the logistics sector isn't making a killing.
The enforcement of the condition has now been postponed to Dec 31, 2021.
This is ironic because the condition won't affect the international integrated logistics services (IILS), where foreigners have majority control, but will trouble majority owned Malaysian IILS providers, who are neither listed nor bumiputras.
There are obviously many consequences, and it will really hurt non-bumiputra owners – both emotionally and financially. It's also illogical and impossible to find bumiputra buyers prepared to buy and pay a fair price when the market is so weak.
They know that it's one thing to own a company and totally another to run it with the skill and expertise it requires. After all, it could also end up like the Ali Baba scenario.
Adding insult to injury, domestic IILS providers will simply pack up and head south to Singapore, for example, where no such condition exists.
Even for foreign-owned IILS owners, a 51% -equity criteria will spook them because it could hit them similarly if Malaysia is known for shifting goal posts. Likewise, talk of a retrospective decision is even worse.
No businessperson who wants to commit huge investments in logistics will set up their holding company in Malaysia if we have such a criterion.
Putting barriers of this nature will send the wrong message when the world is promoting competition, liberalisation and reviewing archaic laws. Protectionist barriers for political and nationalistic reasons will hurt Malaysia in the long run. That's a fact.
The Customs brokerage licences sector, meant to assist bumiputras, is only estimated at about RM204mil from the imports and exports through Port Klang.
Currently, 80% of the freight forwarding companies with the Customs Department brokerage licences are already bumiputra companies – what's left is the remaining 20%.
Surely this 20% shouldn't be rushed to sell off their stakes so quickly, as per the Federation of Malaysian Freight Forwarders Association.
Malaysia's logistic sector will blossom from a growth of RM53bil in 2020 to an estimated RM180bil in 2030 – and we are squabbling over RM204mil in customs brokerage fees to fit into a proposed 51% equity.
We should be planning together, as Malaysians, how we can take over the top spot from Singapore. We shouldn't even be surprised if most of the workers in Singapore are Malaysians.
If we get our act right, we are even capable of hosting Japanese distribution hubs, including automotive manufacturing ones.
The 51% equity proposal has also caused much uneasiness among foreigners since many local freight forwarders currently have agreements with foreign principals who own shares in the companies.
They may not have to dispose of or take over the shares of Malaysians, but many multinationals don't abide by a 51% bumiputra ownership in their corporate guidelines.
Recently, industry players wrote to the government asking for clarification on the quota of bumiputra representation needed for companies to renew their Customs brokerage licences.
They said it would be difficult to meet the 51% mark given that there were only a few months left for the licences to be renewed. Subsequently, the Finance Ministry postponed the deadline to December 2022.
The reality is that the world has become a global market. A domestic decision will have a global impact.
If we continue to take the katak di bawah tempurung (frog under the shell) approach, we will lose out. In the end, Malaysia will continue to slide, and it will affect all Malaysians in the family.
In many families, there is always the favourite, but it should never be at the expense of the entire family.
Subscribe now to our Premium Plan for an ad-free and unlimited reading experience!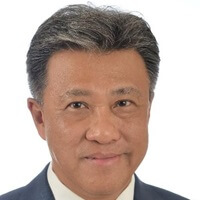 Wong Chun Wai began his career as a journalist in Penang, and has served The Star for over 35 years in various capacities and roles. He is now group editorial and corporate affairs adviser to the group, after having served as group managing director/chief executive officer. On The Beat made its debut on Feb 23 1997 and Chun Wai has penned the column weekly without a break, except for the occasional press holiday when the paper was not published. In May 2011, a compilation of selected articles of On The Beat was published as a book and launched in conjunction with his 50th birthday. Chun Wai also comments on current issues in The Star.