HE may not be in the same league as Malaysian fugitive financier Jho Low, but fellow Malaysian crook Leonard Glenn Francis is also making headlines in American media for all the wrong reasons.
Low still takes the cake for masterminding the siphoning of US$4.5bil (RM18.9bil) in the 1MDB scandal, but Francis isn't far off for his role in what has been billed as the biggest scandal in US navy history.
Like Low, he, too, is from Penang. While Low has disappeared from the public eye and is hiding, the defence contractor is ready to tell his story and expose the US Navy.
Fat Leonard, as he's called because he used to weigh 350 pounds (160kg), has been accused of providing cash, prostitutes, travel expenses, luxury items and concert tickets to many US navy officers, including those from the US Seventh Fleet.
Besides tickets to Lady Gaga concerts and Lion King shows, he loved hosting Spanish suckling pig and Kobe beef dinners. And of course, Cohiba cigars and fine whiskey were on the menu, too.
According to the Washington Post, Francis was so skilled at cultivating Navy informants that "it was a challenge to juggle them all. On a near daily basis, they pelted him with demands for money, prostitutes, hotel rooms and plane tickets" to Hawaii, the Philippines, Hong Kong, Malaysia, Singapore, Cambodia, Thailand, Japan and even Tonga.
The Japan-based fleet is the largest of the forward-deployed US fleets, with 60 to 70 ships, 300 aircraft and 40,000 Navy, Marine Corps personnel, and Coast Guard support personnel, and it operates in the Pacific and Indian oceans.
Francis, now 53, was so good at his job, including buying over top US Navy elites, that one commander said, "he is a crook, but he is our crook".
The Malaysian was even handed classified data on the movements of US ships and submarines. With the information, he redirected aircraft carriers to ports he controlled in Southeast Asia for fuel, tugboats, barges, food, water, sewage removal and more since 2006. He became very wealthy doing business with the US Navy, which obviously included overcharged bills to them. After all, it's taxpayers' money and word is, the US Navy had no qualms relinquishing its funds.
His company created forged invoices, falsified quotes and ran kickback schemes. It also allegedly created ghost subcontractors and fake port authorities to fool the Navy into paying for services it never received, amounting to a fraud of over US$35mil (RM146.7mil), although investigators say the real amount could be much greater.
Here's the gem. According to one report, a decorated federal agent John Bertrand Beliveau leaked information to Francis to ensure he would not get into trouble.
Beliveau was given money and prostitutes but it was never enough, and from court documents, it was stated that he sent Francis an email which read: "You give whores more money than you give me. I can be your best friend or worst enemy."
Defence analysts have said that there are many such defence contractors in the industry, but the rot has appeared because Francis got caught, in a sting operation, no less. The US federal prosecutors have filed criminal charges against Fat Leonard and those connected to him, including staff, navy officials and civilians.
Suffering health problems, Francis was hospitalised and released in March 2018. He has been granted medical furlough and allowed to stay at a private residence under 24-hour surveillance.
So, why has Fat Leonard decided to sing? For one, the case has been postponed many times, although he pleaded guilty in 2015.
Cynical journalists and analysts have claimed that the US State Department doesn't want the embarrassing details aired like dirty laundry, resulting in an interminable series of sentencing delays.
It seems prosecutors would rather work amicable solutions with corrupt top officers to secure guilty pleas, and then work out the punishments ranging from a slap on the wrist to jail sentences.
The highest profile case involves Cambodian Michael Vannak Khem Misiewicz, who escaped from his country's killing fields as a child and was adopted by an American mother.
He became a decorated officer as a skipper of a US warship. However, in 2016, he was sentenced to a six-and-a-half-year jail term for his role in the epic bribery scandal that has rocked the Navy.
He pleaded guilty to leaking a long list of military secrets in 2011 and 2012 to Glenn Defence Marine Asia, a Singapore based company belonging to Francis that sealed more than US$200 mil (RM838mil) worth of contracts to restock US Navy ships. Misiewicz served as deputy director of operations for the Navy's Seventh Fleet, an influential role overseeing ship movements throughout Asia.
Last week, I spoke to award winning journalist Tom Wright, who co-authored the best seller Billion Dollar Whale with Bradley Hope, about how our numero uno hero Low pulled off one of the biggest financial heists in history.
Wright, who is now based in Singapore, will be sharing his investigations and interviews with Francis in his nine-episode podcast series beginning Oct 5. It will be available on Apple, Spotify and other platforms.
The podcast will shed light on the Navy's cover-up of the case, which has targeted more than 30 officers, yet failed to prosecute admirals, whom Francis claims accepted gifts and favours.
"The explosive story will also feature scores of other voices including prominent women who share the broader tale of misogyny and sexual abuse in the US military," reads a release.
Wright has given me a sneak peek of what's in the podcast, but no spoilers from me. That said, it will be very interesting, as Wright is an accomplished storyteller.
Wright, who managed to gain access to Francis through a Malaysian intermediary, spoke about how their relationship had started well, but turned testy towards the end when Wright uncovered more details.
Apparently, Francis had, by then, lost control of the narrative he wanted to spin and the ability to protect his image.
The interview will include Leonard's revelation of how in 1989, when he was only 21, he was caught by the police for his role in a gun-robbery in Penang. He was given a three-year jail sentence for firearms possession but escaped the death sentence.
Interestingly, Francis came from a prosperous family, enriched by the maritime logistics firm his maternal grandfather had started, a media report revealed.
Well, it's certainly a podcast worth listening to about a colourful and charming character, who lied, cheated and bribed US Navy officers, and supposedly, even ones higher up in the hierarchy. He was given countless testimonials from the US Navy for "job well done" for his "exemplary services."
So, how was the US Navy's biggest scandal exposed? It was an angry wife of a top Navy official who felt enough was enough. As the saying goes, hell hath no fury like a woman scorned, but that's a story for another time.
Subscribe now to our Premium Plan for an ad-free and unlimited reading experience!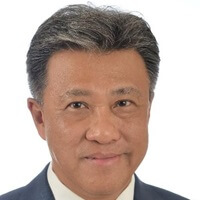 Wong Chun Wai began his career as a journalist in Penang, and has served The Star for over 35 years in various capacities and roles. He is now group editorial and corporate affairs adviser to the group, after having served as group managing director/chief executive officer. On The Beat made its debut on Feb 23 1997 and Chun Wai has penned the column weekly without a break, except for the occasional press holiday when the paper was not published. In May 2011, a compilation of selected articles of On The Beat was published as a book and launched in conjunction with his 50th birthday. Chun Wai also comments on current issues in The Star.