THIS is a tough call. It's understandable that we crave going out since most of us have been cooped up at home for so long, and especially now that many of us are fully vaccinated.
But it's difficult to reason how many of my friends have dined in coffee-shops and restaurants. As a Penangite foodie, I can vouch that there's a massive difference between eating your nasi kandar or char koay teow at coffee shops and having it packed and delivered.
But I've decided to err on caution's side because I still fear eating out.
I'm receptive to having my meal outdoors or alfresco, but even then, only in the coming weeks.
As much as I've championed the need for the economy to reopen and be set back on track, I still feel we should exercise wisdom and discipline.
It's necessary for a return to normalcy with concessions given to resume most sectors. But let's not have our guard down.
Many Malaysians must have been traumatised by watching video clips on social media featuring large numbers of people going for picnics at parks and beaches.
If these videos are recent and authentic, then it goes to show how ignorant and even irresponsible these people are.
Honestly, what were they thinking? Taking their families for an outing believing the coronavirus has vanished?
Picnics and swimming in the sea or rivers are hardly "essential", especially when the Covid-19 pandemic is still raging. They must surely know that being double vaccinated doesn't spare them from being infected by the virus.
I'm just as perplexed at how the authorities didn't see this coming. But better late than never because following the viral videos, enforcement officers have begun guarding the entrances of these recreational spots.
As social activist Tan Sri Lee Lam Thye rightly put in his letter to The Star, about how weekends in Port Dickson are "chock-a-block with picnickers ignoring even basic SOP.
"The rakyat depend on the law enforcers to keep them safe. Doing otherwise is a dereliction of duty and in itself, a punishable offence, just as much as non-compliance with SOP is."
Obviously, there's a need to cap the number of people entering such sites and have them register, too, as per the Standard Operating Procedures.
Likewise, there was a surge in human traffic at jetties and airports, so these SOPs and officers should have been in place anticipating the crowds.
The local authorities must install huge and compelling billboards to remind Malaysians to adhere to SOP. Such visual cues are surely more essential than those paying homage to VIPs.
It's ridiculous that crowd control was only engaged or stepped up after the media highlighted these cases, but truth be told, this is typically Malaysia.
We have the tendency to react rather than anticipate.
So, why should anyone be surprised when many Bangladeshis turned up at a post office because they could finally renew documents or transfer money home?
A video displayed an exasperated woman shouting angrily. While many Netizens were upset that she appeared rude, we must also understand that the crowd was probably ignoring SOPs.
No one knows how many of these foreigners have been vaccinated or are carriers.
Again, the bottom line is that we should have foreseen the numbers and the gate should have even been locked to cap the number of people allowed into the premises.
If that's not bad enough, after more than a year, we all know that queries on certain government agencies handling the Covid-19 related matters go unanswered.
It reflects badly on our competency and planning because communication is imperative. This backup mechanism must surely be in place before decisions and announcements are made.
It's the classic of kelam kabut (in disarray, or confused), a phrase universal in our society, but not with foreigners who put us on the spot when they ask us its meaning.
When the government announced that cinemas were allowed to open from Sept 9, the Golden Screen Cinemas (GSC) and TGV Cinemas (TGV) operators decided to hold their horses.
While the green light was given, the cinema operators hadn't received a finalised SOP from the National Security Council (NSC), hence the delay.
Yes, it looks like Covid-19 has become endemic, but we still don't want to see a surge in infections, especially those in Categories 3, 4 and 5.
With schools, universities and tourist spots reopening and eventually, inter-state travel allowed, it's best to be prepared for all possibilities. As the saying goes, better to be safe than sorry.
Subscribe now to our Premium Plan for an ad-free and unlimited reading experience!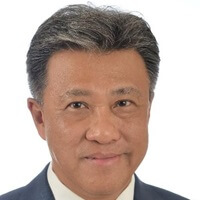 Wong Chun Wai began his career as a journalist in Penang, and has served The Star for over 35 years in various capacities and roles. He is now group editorial and corporate affairs adviser to the group, after having served as group managing director/chief executive officer. On The Beat made its debut on Feb 23 1997 and Chun Wai has penned the column weekly without a break, except for the occasional press holiday when the paper was not published. In May 2011, a compilation of selected articles of On The Beat was published as a book and launched in conjunction with his 50th birthday. Chun Wai also comments on current issues in The Star.