PREPARATIONS for the next general election have sparked into life, even though the national Emergency only ends in August. But that's just about five months away.
Negotiations between Umno, Parti Pribumi Bersatu Malaysia and PAS, the three main political parties in the federal government, have entered a crucial phase. As with any deliberation, each is pushing hard to get the most seats.
Working out a deal is obviously most frustrating for Umno and Bersatu because of overlapping claims.
Many of the Bersatu Members of Parliament contested on Umno tickets in the previous general election, but Umno is now insisting these seats be contested by its own candidates instead.
From the union of three parties, Umno is also demanding it be given the most seats to contest this time.
Then, there's the role of PAS. Umno has sent the Islamist party a message – work with Bersatu or us.
Tan Sri Muhyiddin Yassin has also given Umno an ultimatum, insisting the party makes clear its stand on contesting the general election as part of the Perikatan Nasional. And he wants the answer by March 1 – tomorrow.
The sentiment emanating from Umno is that it's prepared to go to the polls on its own because its grassroots feel that without a well-structured party machinery, Bersatu can't function.
Umno feels Bersatu needs it and not the other way around.
But Bersatu has the ace – the Prime Ministership. So long as Tan Sri Muhyiddin Yassin retains the post, despite having only a two-seat majority in Parliament, he holds the trump card. He's Boss in form and function.
PAS, which is labouring to hold the three Malay-based parties together, will find it easier to partner Bersatu if forced to choose, because it's unlikely Bersatu will squabble over Kedah, Terengganu and Kelantan.
Umno, on the other hand, has long battled with PAS over these three predominantly Malay states.
Given the uncertainties, Umno has openly hinted that it's prepared to work with its foes to draw a political equation.
It has worked with PAS, its once bitter rival, and now, it's ready to even cooperate with the DAP.
The Malay-Muslim unity narrative is perhaps much easier to use to convince the Malay grassroots but it will be much harder to justify working with DAP. After all, Umno attacked the DAP when the latter was given key positions under the Pakatan Harapan government. Even Tun Dr Mahathir Mohamad struggled to handle the criticism.
It didn't help that some DAP ministers lacked tact and finesse to work with key Malay government officials.
Their mannerism and language, and the way they behaved like opposition figures despite being in government, led to a complete breakdown in the relationship. It was unfortunately a wasted opportunity.
But Umno, which played the race card by harping on purported DAP dominance, is now ready to work with it to form the next federal government because it believes DAP can deliver 40-odd seats in the Dewan Rakyat.
Hardcore DAP supporters still find it hard to believe that Umno – which DAP leaders have demonised since its formation – has started dating ahead of the next elections.
In fact, the Perak DAP is trying to wriggle its way into the Umno-led Perak state government, which was formed in December last year after DAP failed to get state executive councillor seats.
Perak DAP chief Nga Kor Ming revealed that there was a series of negotiations with Umno, but in the end, DAP got nothing.
Nga wouldn't have had discussions without the blessings of the national DAP leadership.
It's almost certain DAP won't respond or commit to Umno's eager overtures now as it would cause premature controversies, which would surely anger the DAP grassroots.
For justification's sake, DAP, too, has worked with PAS after criticising the Islamist party for decades.
Datuk Seri Najib Razak is also testing the waters by saying such an arrangement would only be struck if the grassroots approved.
But any real pact would only happen after the general election. Based on the present political climate, Malaysians can expect their decisions to be fragmented and messy.
As Umno vice-president Datuk Seri Ismail Sabri Yaakob said last week, the general election is just around the corner.
One senior Minister has put up her election billboard in her constituency. A potential PKR candidate has openly declared he's in the race, even before his party has officialised his role.
Many potential Barisan Nasional candidates have already started making their presence felt in their respective constituencies.
Every indication now points to a general election by August. By then, the number of Covid-19 cases would have dropped sharply, the mass vaccine programme would be near completion and the economy would be stable, aided also by oil's price surpassing the US$60 per barrel mark. All this against a backdrop of commodity prices spiralling.
Malaysia gains RM300mil for every US dollar increase in crude oil price, so it will certainly be a boost to the economy.
The court sentences of key political figures facing various graft charges provides a barometer to how serious the PM is in combating corruption. Even if they have avenues of appeal in the higher courts, their political careers have still taken a beating.
The deadline for the Sarawak state elections is August, and the bet now is that it will coincide with the federal election.
Subscribe now to our Premium Plan for an ad-free and unlimited reading experience!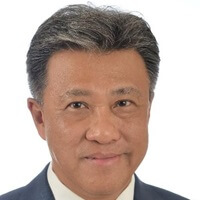 Wong Chun Wai began his career as a journalist in Penang, and has served The Star for over 35 years in various capacities and roles. He is now group editorial and corporate affairs adviser to the group, after having served as group managing director/chief executive officer. On The Beat made its debut on Feb 23 1997 and Chun Wai has penned the column weekly without a break, except for the occasional press holiday when the paper was not published. In May 2011, a compilation of selected articles of On The Beat was published as a book and launched in conjunction with his 50th birthday. Chun Wai also comments on current issues in The Star.