IF there's a lesson Malaysians must learn from the current Movement Control Order (MCO), it's that food shouldn't be taken for granted anymore.While we don't lack food supplies, the MCO and crowd control rules at supermarkets have made it more difficult for us to get the essentials.
Then, there are many Malaysians, especially the poor, who have lost their jobs or are unable to work because of the MCO and are now struggling to put food on the table.
Join our Telegram channel to get our Evening Alerts and breaking news highlights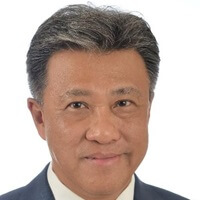 Wong Chun Wai began his career as a journalist in Penang, and has served The Star for over 35 years in various capacities and roles. He is now group editorial and corporate affairs adviser to the group, after having served as group managing director/chief executive officer. On The Beat made its debut on Feb 23 1997 and Chun Wai has penned the column weekly without a break, except for the occasional press holiday when the paper was not published. In May 2011, a compilation of selected articles of On The Beat was published as a book and launched in conjunction with his 50th birthday. Chun Wai also comments on current issues in The Star.