THERE is a certain degree of apprehension, even uneasiness, this year as we celebrate National Day. Race relations in this country isn't anything to be proud of, what with manufactured fears fuelled by groups with political interests.
There is a deliberate attempt to instil the perception that the Malay race and Islam are being challenged.
That belief is accepted not just by segments of the community in the lower leagues but, surprisingly, even in the upper echelons – by people we assumed would know better.
However, the ethnic equation of authority hasn't shifted, and the Malays still constitute the anchor of power.
But the new government, a year into its service, must now grapple with this fear and is being forced to re-instil assurances that it remains the protector of the Malays and Islam, as well as other Malaysians.
It's easy to be in the Opposition but much harder to be in the government of plural Malaysia, as many ministers are now starting to realise.
But Malaysia isn't on the verge of breaking up. Far from it, in fact, because Malaysia is a middle-class country, with most of its people moderate and rational.
Sure, the weak economic sentiments haven't helped, and when people have less money to spend, they have less patience, and perhaps, become easier to exploit.
This malaise has been so amplified over social media that some of us have been consumed by hate remarks spewed by unknown people and those served by political and religious platforms.
And they cut across all races and religions.
But there are many, many Malaysians out there helping each other regardless of race and religion every day. They include the police, army and firemen – service men and women who put their lives on the line every day to protect us.
We often take this for granted, assuming it's their job to do so, since that's what they get paid for, but they have families too, and their job really isn't easy.
Let's hope their wellbeing becomes one of the more positive narratives to look forward to.
This National Day 2019, I wish to pay tribute to my fellow Malaysians, who I believe are inherently sharing, giving and colour blind.
This has been in our DNA since our nation was born in 1957 as the Federation of Malaya, and reborn as Malaysia in 1963. I urge Malaysians not to be baited by divisive forces, and instead, safeguard the diversity that defines us.
Our founding father Tunku Abdul Rahman understood the importance of all races coming together. The delegation that went to London to seek independence comprised all races, and Malaysia wouldn't have been possible without Sabah and Sarawak.
And to reiterate, Sabah and Sarawak didn't join Malaysia – those states helped form Malaysia!
Malaysia is a product of all races coming together to make diversity a reality, with Malay leaders steering the ship.
Sixty years later, and this beautiful land remains one of the best countries to live in. This is our home. To put it into context, most of us would be itching to reach home after an overseas assignment, or even a holiday trip. It's telling when those who emigrated can't even give up Malaysia.
Many are so often here one wonders if they truly ever left, and their many postings on their tanah air in social media on various issues indicate their hearts have never really left the country.
Malaysia is crying out for an upturn, because there are many good people around us, who have been doing good things.
We have many good examples to take from, so why be derailed by people who don't matter, and by things that shouldn't either?
Tunku laid the foundation of our great culturally diverse nation based on the spirit of compromise.
He may have faltered at times, but he did things for the greater good, and that can't be denied. Much has been written about his contributions, most notably in The Star, where he was a columnist penning his thoughts well into his twilight years.
I had the privilege of meeting him when I was a reporter in Penang, where he stayed. He was also once the chairman of our company.
He always strove to buy hardware materials from my father's stall – not even a shop – at Cheapside, off Chulia Street, because he could talk to my father in the Kedah accent. My 95-year-old dad was born in Kuah, Langkawi.
His aides preferred him shopping in more comfortable places, but he always insisted on returning to my father's humble roadside stall. That was our Tunku.
Then, there is our prime minister twice over, Tun Dr Mahathir Mohamad, whose tryst with destiny means Malaysia has been given a second chance to become a model nation.
Love him or loathe him, Dr Mahathir's role as nation builder is well-documented and his legacy will remain.
Then, there is the silent majority doing wondrous things in Malaysia and internationally. Many of them are Merdeka babies who grew up with the nation and witnessed its ups and downs.
Another Kedahan, Tan Sri Syed Mokhtar Albukhary, is surely one of the most reclusive Malaysian businessmen.
He avoids social functions, even his own corporate events. He is more comfortable in his long sleeve batik shirt and sandals than his suit, which explains why he's one of the most misunderstood tycoons.
He shuns the limelight and seldom speaks to the media, and much of his charity work also goes under the radar.
Syed Mokhtar couldn't care less what people say about him. He has often found himself in the unenviable position of responding to unsavoury remarks made by those who have never even met him.
His critics say he has too many business interests, but none of the rich in Malaysia can match the magnitude of his charitable clout.
He grew up in a kampung with a Malay neighbour on one side, and a Chinese one on the other.
"We came from many places in different boats, but we are now in the same boat. We have to keep going to stay on course. We are all in the same tongkang (a native boat used in the East Indies in fishing and in local trading), " he would often tell younger Malaysians.
He went to school in 1958, the first post-Merdeka batch of students who represented the breadth of Malaysian society.
He started his business when the New Economic Policy was launched in 1971, seizing all the economic opportunities it presented. Syed Mokhtar feels his country has been good to him, and he still has much to give.
The donations underscore his personal philosophy rooted in the Muslim values of taqwa (submission to God) and Ihsan (compassion).
I met the media-shy Syed Mokhtar for the first time some years ago, and was struck by his simplicity, charitable spirit and positivity.
He dropped out of school to work and support, not only his family, but also several poor neighbours. Many of us give when we have plenty, but he did it when he barely had anything. This became the starting point of the Albukhary Foundation.
His parents taught him to provide for the poor, with those lessons bearing fruit through his philanthropic values at 23, when he started a small business dealing in rice.
When he received his first monthly pay packet of RM1,500, his mother urged him to share half his earnings with the poor.
"So, I kept half for my family while the other half was donated to 15 needy families in my village, " he revealed in an interview.
When looking for Malaysians to list in the inaugural philanthropy issue in 2008, Forbes Asia selected Syed Mokhtar, and again and again thereafter.
By then, Syed Mokhtar was a business tycoon whose charitable contributions were felt across five continents.
As at end 2018, he had contributed over RM4bil, mainly to various education, health and welfare projects that have benefited hundreds of thousands of Malaysians
He has donated huge amounts of money to Universiti Tunku Abdul Rahman, the Asian Institute of Medicine, Science and Technology University and Wawasan University, for example – and these universities have high non-Malay enrolment.
Earlier this month, the Albukhary Foundation came to the rescue of a bright young Sarawakian who had gained admission to study medicine in Cambridge, where each year, only 21 places are offered to international students to study medicine.
His father, a site supervisor, is the sole breadwinner, and with his mother a homemaker, the family simply couldn't afford to accept the offer. Also, there was a 33% slash in government scholarships, which surely reduced his chances of being selected.
At school, when his friends enjoyed their holidays, he had work to pay his school fees, but he knew it would help reduce his parents' burden.
Then he applied to private foundations for a scholarship. Despite his Cambridge offer, his application was rejected by 10 different foundations in Malaysia and abroad. He even wrote to Warren Buffet, one of the richest men in the world, never to hear from him. But he caught the attention of Syed Mokhtar.
The applicant is a Chinese boy from Kuching, but for Syed Mokhtar, he is a Malaysian who deserves a helping hand.
To benefit from these initiatives, the Foundation sets one main condition: you must be poor.
For example, when he found out that poor kidney patients in his home state Kedah couldn't afford dialysis treatment, he built the full-fledged Albukhary Dialysis Centre, with medical and nursing staff to provide free medical treatment for them.
Located in the Sharifah Rokiah Centre of Excellence in Alor Setar, the dialysis centre has 18 machines and 40 patients, mainly rubber tappers and casual workers with no fixed income. Future plans include acquiring more machines and increasing patient capacity.
The Sharifah Rokiah Centre of Excellence, named after his beloved mother, is best known for its Albukhary International University.
Baby boomer Syed Mokhtar knows the future belongs to the youth. And he wants to pass on to them values that have stood by him through good times and bad. He calls them the 5As: Adab (good manners), Akhlaq (ethical), Aqidah (faith), Amanah (trust) and Amalan (practice). The 5As have become the core values of the Albukhary International Uni-versity. They are also values he has shared with his children, who are set to follow in their father's footsteps.
> Turn to page 16
Subscribe now to our Premium Plan for an ad-free and unlimited reading experience!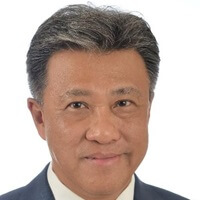 Wong Chun Wai began his career as a journalist in Penang, and has served The Star for over 35 years in various capacities and roles. He is now group editorial and corporate affairs adviser to the group, after having served as group managing director/chief executive officer. On The Beat made its debut on Feb 23 1997 and Chun Wai has penned the column weekly without a break, except for the occasional press holiday when the paper was not published. In May 2011, a compilation of selected articles of On The Beat was published as a book and launched in conjunction with his 50th birthday. Chun Wai also comments on current issues in The Star.