Covid-19 has clawed its way out of our screens and into our lives.
THERE are some good lessons Malaysians can pick up as the Covid-19 pandemic continues to ravage the nation.
It's still not too late to learn what we can from the first Movement Control Order (MCO), implemented in March last year.
Admittedly, many of us slacked off in observing the SOPs.
Our frontliners did a good and swift job in containing the spread of the virus. Many of us would agree that we did better than Singapore when they were trying to battle the growing numbers among foreign workers in congested hotels.
Even then, many of us felt the same problem would eventually hit us because we have more foreign workers, legal or otherwise.
We were sitting on a time bomb, and now, our fears have been proven correct based on the outcome of the Social Security Organisation (Socso) conducting compulsory Covid-19 screening on foreign workers.
This time, Covid-19 has hit the community. Affected patients are no longer merely part of the statistics. More and more of those infected are people we know or close to us.
This includes family members, friends, colleagues and business contacts we sometimes interact with at meetings or meals.
Many of those who were asymptomatic never knew they were infected until their companies began carrying out mass testing, or only when they developed mild symptoms.
By then, the responsible ones would have revealed their close contact with them, so they could be whisked to testing and then quarantine themselves.
Covid-19 doesn't discriminate. With little regard to wealth or status, no one is spared.
There are numerous stories of prominent businessmen in Kuala Lumpur who simply attended a dinner and got infected.
There are drivers and bodyguards of royalty and Tan Sris who displayed symptoms, which sent their terrified bosses scrambling for testing and mandatory self-quarantine.
The government has finally announced that those without symptoms or are mild cases, can monitor themselves at home because public hospitals and quarantine centres can no longer cope.
Self-monitoring is universally accepted and has long been practiced in Britain and the United States. It takes the burden off frontliners so that they can focus on the more serious cases, which have increased.
There has been general acceptance of the MCO, despite the expected unfavourable response from the business community.
The number of positive cases has soared, and for once, even sceptical Malaysians – who despise the federal government – no longer claim the numbers are inflated.
Through media reports, we now know of how some employers had put their foreign workers in horrible hostel conditions, and in some cases, even refused to pay for their testing and quarantine.
These incorrigible employers even insist that since they've been paying taxes, the government should bear the expenses of treating their staff.
These selfish employers include those who've raked in billions of ringgit profiting from the pandemic.
There are good bosses, too, though. Nine manufacturers in Negri Sembilan pooled their resources to book an entire hotel in the state to quarantine their staff, which includes foreigners.
They had proper food and good facilities, even though they had to lock themselves up in their rooms. Another hotel in Selangor was booked by 10 factory owners to house their workers, who include security guards and workers from various manufacturers.
The concept of employers willing to prioritise the welfare and interest of their staff is highly commendable. There's no point having bosses talk about the importance of human capital at annual company dinners in speeches – prepared by their corporate affairs department – when they don't mean it.
It's during such crucial times that leadership is tested and proven. We've seen the chairman and chief executive officers of companies basking in the limelight when all is rosy but sneaking off and disappearing when disaster strikes.
The low-level public relations managers end up facing the media or worse, merely despatch a press release, even when lives are lost in a disaster. It's classic poor crisis management.
Likewise, the National Disaster Management Agency (Nadma) fared badly in responding to the viral video of poor conditions at the Malaysia Agro Exposition Park (MAEPS) in Serdang.
In fact, the rebuttal from Malaysians who stayed there and posted pictures of the food and living conditions, came out more credible than Nadma.
By then, the video and pictures with the negative postings had gone around the world. If there's a lesson to be learned from this, it's where we stand in effectiveness and speed in responding to such bad publicity.
It doesn't help that many Malaysians like persecuting themselves and think the worse of the country. They forward bad news but keep silent when there's an explanation, and unfortunately, that's just how the dice rolls. Welcome to the world of social media.
It's shameful when Covid-19 patients had to clean up dirty toilets at the Sabah quarantine centre.
A video was posted showing patients, who were fed up with the poor sanitary conditions of the bathrooms and toilets, cleaning the facilities themselves.
It happened at the Likas Covid-19 low-risk quarantine centre in Kota Kinabalu, Sabah.
Those responsible for the daily maintenance of the quarantine centres must do a much better job. It's pathetic, and clearly, heads must roll. It's simply unacceptable.
And the world isn't just Malaysia. Such viral messages travel across the globe and immediately put Malaysia in bad light.
We can debate and argue over the required use of Bahasa Malaysia, but if we need to take on the world, we must use the major languages.
Even at the end of the MCO, whether it's two weeks or a month, a Covid-19 Crisis Communications Team has to be in place to handle all questions and cases factually.
Yes, it's important that there should only be Senior Minister Datuk Seri Ismail Sabri Yaakob and the Health Ministry director-general Tan Sri Noor Hisham Abdullah and the Covid-19 Crisis Communications Team to tackle the broader issues, but nitty gritty matters are significant, too.
When the mass vaccine exercise is rolled out, we can expect a ton of questions – and surely complaints – because it will involve millions of people.
We really should learn from other countries which have started the programme. They've not been spared from many fiascos, including logistical issues and vaccines gone to waste because recipients never turned up.
Let's get our act together and involve every sector of Malaysia to end this pandemic quickly.
Play your part to fight this dreadful disease because we're suffocating from the excessive and unproductive politicking in this country.
Subscribe now to our Premium Plan for an ad-free and unlimited reading experience!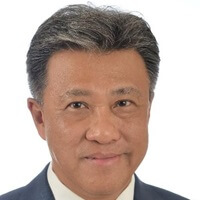 Wong Chun Wai began his career as a journalist in Penang, and has served The Star for over 35 years in various capacities and roles. He is now group editorial and corporate affairs adviser to the group, after having served as group managing director/chief executive officer. On The Beat made its debut on Feb 23 1997 and Chun Wai has penned the column weekly without a break, except for the occasional press holiday when the paper was not published. In May 2011, a compilation of selected articles of On The Beat was published as a book and launched in conjunction with his 50th birthday. Chun Wai also comments on current issues in The Star.