The police's treatment of a 74-year-old physically-challenged man with health issues over his social media posts begs the question if one is using a sledgehammer to kill a fly.
It also challenges the notion that everyone is equal under the law.
While one can use "radio personality", "actor", or "social commentator" to describe Patrick Teoh, he is a regular Malaysian, a frail septuagenarian who uses a walking stick to hobble along, giving a different perspective to whether his treatment is justified.
Teoh was picked up by police on Saturday (May 9) for Facebook comments he made about His Royal Highness the Tunku Mahkota of Johor, Tunku Ismail.
His post on May 7 was in response to Tunku Mahkota's own post on Sept 5,2019, which depicted the Crown Prince handling a gun.
Two statements he made in his post on May 7 were deemed to be an offence: the use of a four-letter word; and his signature "Niamah", which in Hokkien translates to "your mother".
After questioning at the Petaling Jaya police headquarters, Teoh was then taken across three states by a team from the Johor Commercial Crimes division to face charges there. Social distancing be damned.
He is currently placed in a lock-up - with as many as 30 detainees at one time, said his lawyer Datuk Seri Rajan Navaratnam.
That he risks being exposed to Covid-19 is a thought that haunts his friends and loved ones, especially his wife who spent her worst Mothers' Day on Sunday (May 10).
Johor police chief Comm Datuk Ayob Khan Mydin Pitchay said Teoh is being investigated under Section 233 of the Communications and Multimedia Act 1998 for sharing offensive and improper content, which carries a maximum fine of RM50,000 or a jail term not exceeding one year or both.
This is a tricky provision open to abuse, which the previous Pakatan Harapan government had promised and failed to do away with.
It essentially says that a person commits an offence if he posts items on social media which are "obscene, indecent, false, menacing or offensive in character with intent to annoy, abuse, threaten or harass ...."
So, Teoh essentially annoyed somebody in Johor who decided to lodge a police report because he was annoyed.
But instead of sending a team to Petaling Jaya to take his statement, they decided to drag this polio victim across three states to conduct their investigations into the alleged crime, which has immense impact on national security.
The whole saga is troubling and borders on harassment as Rajan Navaratnam asserts.
Teoh was produced before a magistrate on Sunday and remanded for three days.
On Tuesday (May 12), the police asked for another three-day remand extension but the magistrate granted two instead.
Apparently, the need for the extension was because Teoh was "uncooperative".
If one is to glean information from Comm Ayob Khan's press conference, the two-day extension was needed to obtain Teoh's email password and phone.
So, an old man forgets his password and misplaces his phone and he is punished by being locked up for another two days?
Even a six-year-old knows that you can easily change your forgotten password on Facebook within minutes.
In fact, there is a "forgot password?" provision upon login to help you reset your password.
Even more troubling is that Teoh's wife was not allowed to travel to Johor Baru to surrender her husband's phone.
Why the investigation officer at the Johor Baru Selatan police station refused the request by Damansara Jaya police to allow her to make the trip to assist in investigations begs scrutiny.
Johor police later made the 300km trip to collect the phone.
Comm Ayob Khan used to head counter terrorism in Bukit Aman. Having met Comm Ayob Khan on a few occasions, I can conclude that he is a by-the-book, no-nonsense cop with no hidden agenda such as currying favour with the Johor Palace.
But whether the strong-arm response to Teoh is to appease certain members of society who have been calling for his head is a valid query.
Teoh is not a terrorist. It is not a bomb maker they have in custody.
Teoh is not a flight risk, especially so now with borders closed due to the Covid-19 pandemic.
One can accept that Teoh was perhaps careless in using "Niamah!" in a post about a member of the Royal household.
As several of his critics have pointed out, the literal translation would be in reference to Her Royal Highness, the Sultanah of Johor.
One does not insult Royalty, and Johoreans are passionately protective of the Royal family and any affront to the royal institution will be met with strong opposition.
Just look at the responses Teoh's post had generated.
The fact that Teoh is Chinese is not lost in this whole episode. In fact, it sticks out like a sore thumb.
What is not lost however is that when the law is applied, it is a case of different strokes for different folks.
Tun Dr Mahathir Mohamad was also investigated under Section 233 for remarks he had made but received the courtesy of a visit to his office to get his statement taken.
Even Datuk Seri Najib Razak had benefited from VIP treatment when giving his statement to posting bail in his ongoing 1MDB-linked cases. He did not even need to sit in the accused box in court.
It seems that Article 8 of the Federal Constitution where everyone is equal under the law does not apply to Teoh.
Neither is Article 5 which guarantees his liberty.
Having said that, the Royal family are known for their magnanimity and the Crown Prince is known to enjoy sparring with his social media followers on issues such as football and financial scandals. And he does not dwell on a matter, preferring to move on to other issues.
But to ask the Crown Prince to intervene in Teoh's case would be to ask the Palace to interfere with the law.
Hence, while the law has to take its course, one can appeal that the application of the law is done fairly, free of harassment and tempered with compassion, common sense and, yes, justice.
Terence is an award-winning journalist and reputation management consultant.
Subscribe now to our Premium Plan for an ad-free and unlimited reading experience!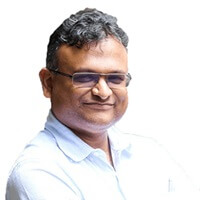 Terence Fernandez is an award-winning journalist and communications consultant.