Malaysia is seeking to avert a housing market crisis by luring foreign buyers to its rising stock of unsold homes, targeting wealthy mainland Chinese and Hong Kong residents with fast-track residency visas.
The Southeast Asian country this month lowered the threshold for overseas buyers of residential property to 600,000 ringgit (US$143,453.5) and above, from 1 million ringgit previously. The easing, which takes effect for 12 months from January 2020, is likely to whet an appetite among Hong Kong investors seeking safe havens after months of anti-government protests.
The number of unsold properties in Malaysia surged to 54,078 units at the end of the first quarter of this year, valued at 37.2 billion ringgit, with residential units forming the bulk of the overhang, according to data published by the finance ministry. The glut has worsened from 16,576 units worth 8.5 billion ringgit in 2015 amid overbuilding, demand mismatch and currency depreciation.
The move is likely to spur demand from Hong Kong and mainland Chinese investors who already view Malaysia as a top investment destination, as currency depreciation has cheapened its assets. Ethnic Chinese make up almost a quarter of Malaysia's population and investors from mainland China and Hong Kong are already the biggest buyers of Malaysian homes. And analysts said the momentum is likely to be sustained.
"The new threshold brings some 4,000 condominiums that were previously ruled out into the realm of possibility, so buyers have much more choice," said Kashif Ansari, chief executive officer at IQI Global, which has more than 2,000 agents in Malaysia. Given the limited window in 2020, "buyers should have a sense of urgency about taking advantage of it", he added.
A branded residence like Yoo and Kempinski's 8 Conlay, a US$1.3 billion complex of three towers in Kuala Lumpur that has retail, serviced residences and a five-star hotel, is priced at US$792 per square foot, a fraction of the US$2,061 for Wireless in Bangkok, US$2,511 for Ritz-Carlton Residences in Singapore and US$4,376 for Yoo Residence in Hong Kong.
Foreigners account for 75 per cent of the development's total buyers, and of that, half are from Hong Kong and first-tier cities in mainland China.
"Since the launch of 8 Conlay, there has been interest from Hong Kong," said Joanne Kua, managing director of KSK Land, the developer behind the project. She said the company had been present in the Hong Kong market since the units went on sale, working with agents and conducting direct marketing.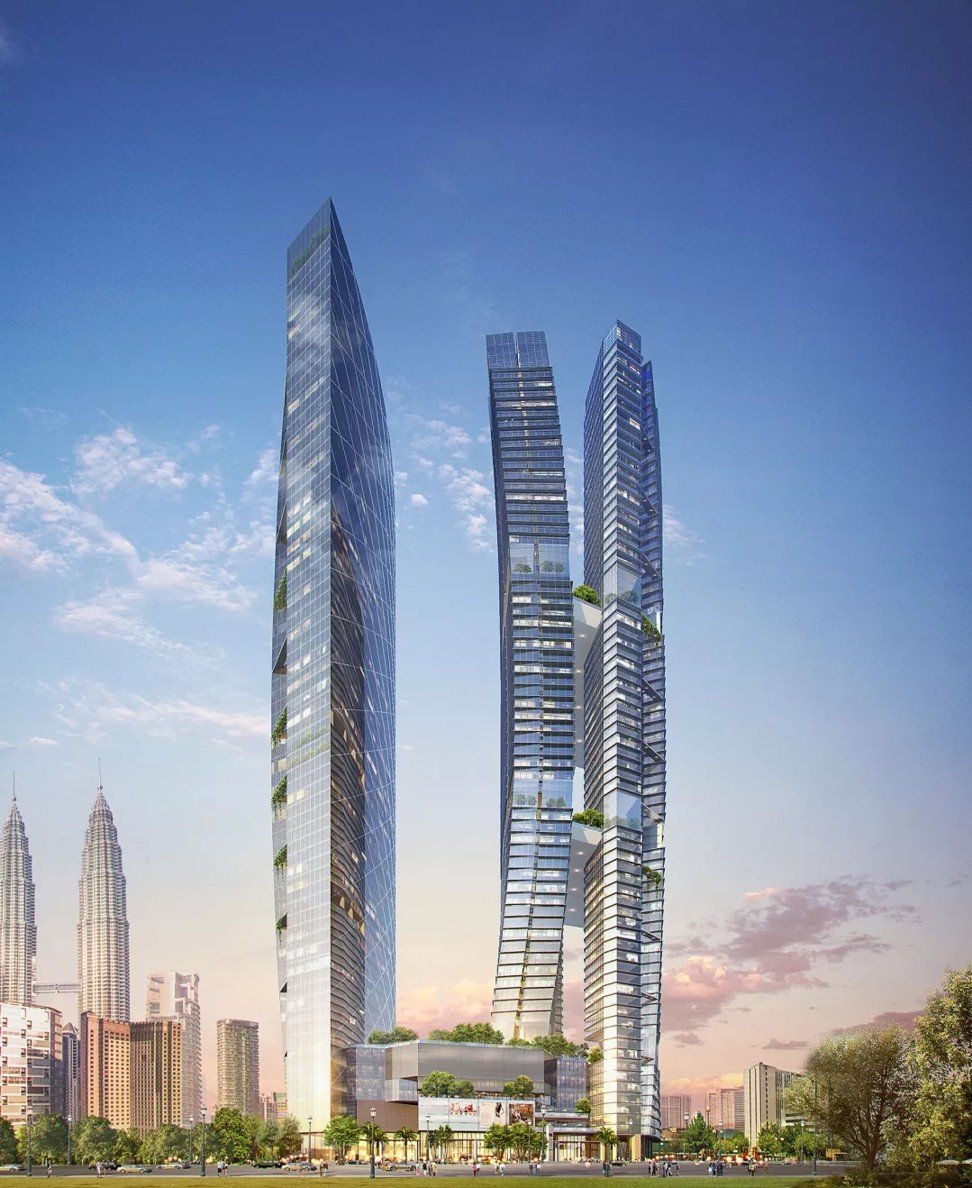 According to property portal Juwai.com, Malaysia is the fifth most popular destination for buyers from mainland China, and that over the past five quarters, inquiries from them have doubled. Buyers from the mainland bought Malaysian property worth US$2.3 billion in 2018, 75 per cent of it in the residential segment.
Malaysia, along with the US, meanwhile, is also a top choice for Hong Kong investors looking to buy property internationally. One reason is that the ringgit has depreciated 16 per cent against the US dollar since 2014.
"It's a bargain buying opportunity. Hong Kong buyers can save nearly US$20,000 on a US$250,000 home," said Georg Chmiel, Juwai.com's executive chairman.
Moreover, property agents and exhibition organisers are recognising this huge demand and property exhibitions featuring Malaysia accounted for more than a third of such events in Hong Kong over the last 90 days.
"Just in the last 90 days, Hong Kong buyers have mobbed more than 180 exhibitions featuring Malaysian property. That's an average of two exhibitions per day," said Eli McGeever, Hong Kong-based vice-president of international property at SohoApp.com, which allows owners to make online profiles of their properties.
The current unrest in Hong Kong has also led to a higher number of local agents selling Malaysian property, rising by 150 per cent since the protests began in June.
"The main driver is the MM2H [Malaysia My Second Home] programme," McGeever said. "Many [agents] are jumping on board because of the strong consumer demand."
The MM2H programme is a government initiative that offers 10-year renewable visas to non-Malaysians in a bid to get foreigners to live in Malaysia. Under the present scheme, it allows visa holders to buy residential property that costs more than 1 million ringgit.
For the latest news from the South China Morning Post download our mobile app. Copyright 2019.
Subscribe now to our Premium Plan for an ad-free and unlimited reading experience!