Martial arts star Jackie Chan has established a sprawling business empire as he rose from a movie stuntman to one of the best-known Chinese actors during his career of more than five decades in the film industry.
Chan has amassed a staggering amount of wealth – US$293 million at least in pre-tax income from 2010 to 2018 according to calculations based on figures compiled by Forbes, making him one of the richest entertainers in China and around the world.
On top of banking on films – he has appeared in more than 110 movies – and a wide array of endorsements, Chan also once sat on the board of three Hong Kong-listed companies and has stakes in six offshore firms, which indicate his links with several prominent Chinese billionaires, according to filings and leaked tax documents.
The action star, whose real name is Chan Kong-sang, has also made big-ticket investments in properties located from Beverly Hills, California to Beijing, as well as antique rosewood furniture, according to US and Chinese media reports.
Ranked as China's highest-paid actor and the world's fifth highest-paid in 2018 by Forbes, Chan earned a total of US$45.5 million () last year from six films and various endorsements.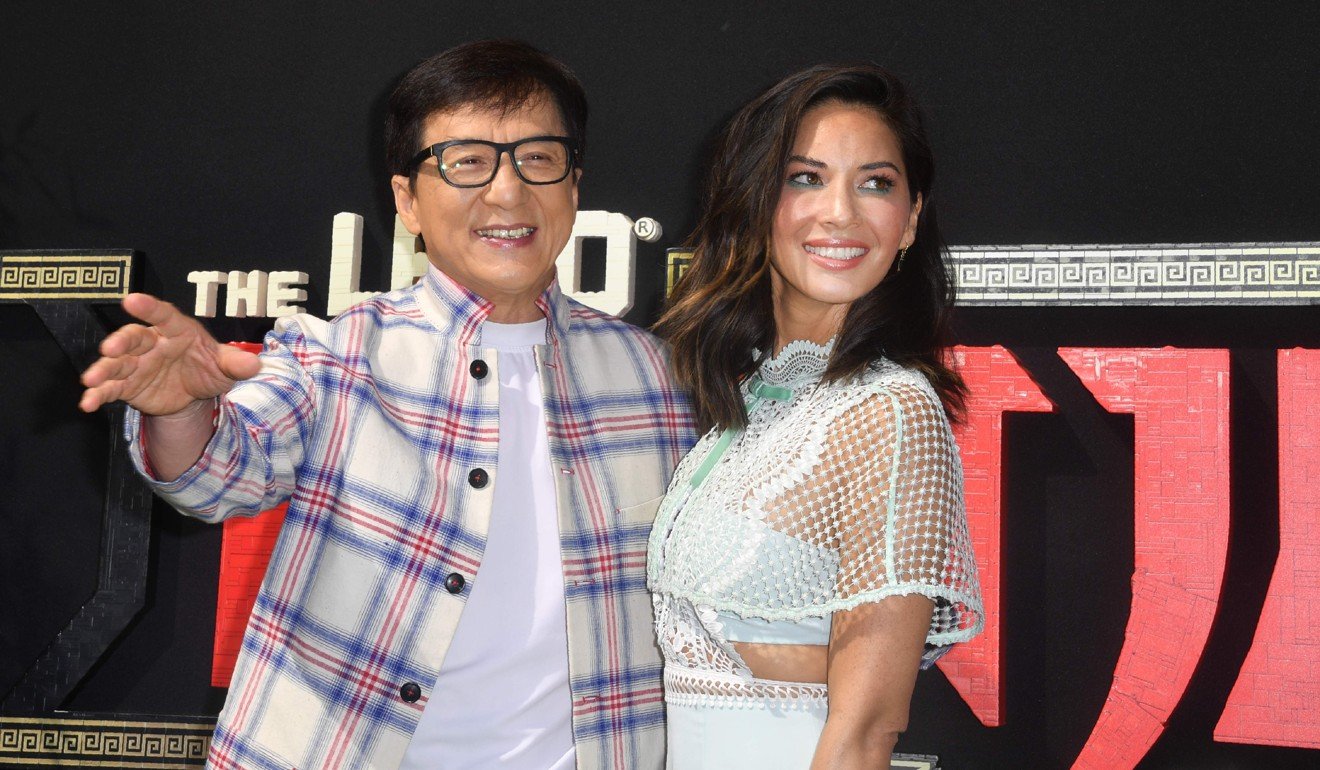 Chan first entered the world of Hong Kong listed companies in 1999, according to filings from the Hong Kong stock exchange, when he sat on the board of Star East Holdings until 2002 alongside celebrities including singer Alan Tam Wing-lun and actor Eric Tsang Chi-wai.
The company produced films and television series, operated theme restaurants, and built websites for Chinese and Hong Kong entertainers. Its shares plummeted to HK$1.5 in December 2002 from HK$185 in September 1999 during Chan's time as a board member.
Star East to launch Planet Hollywood site
Star East announced in 2000 that it would build a major state of the art film production centre in Hong Kong, a plan it scrapped in 2002, citing the "severe downturn in the movie industry and the failure of broad band internet to take off in Asia".
The company sold itself as a shell company and was renamed as SMI Corporation in 2004.
Chan later chaired restaurant operator Jade Dynasty Food Culture from 2002 to 2004 and continued to act as chairman in 2005 after the company changed its name to Jade Dynasty Group and expanded into comic book publishing.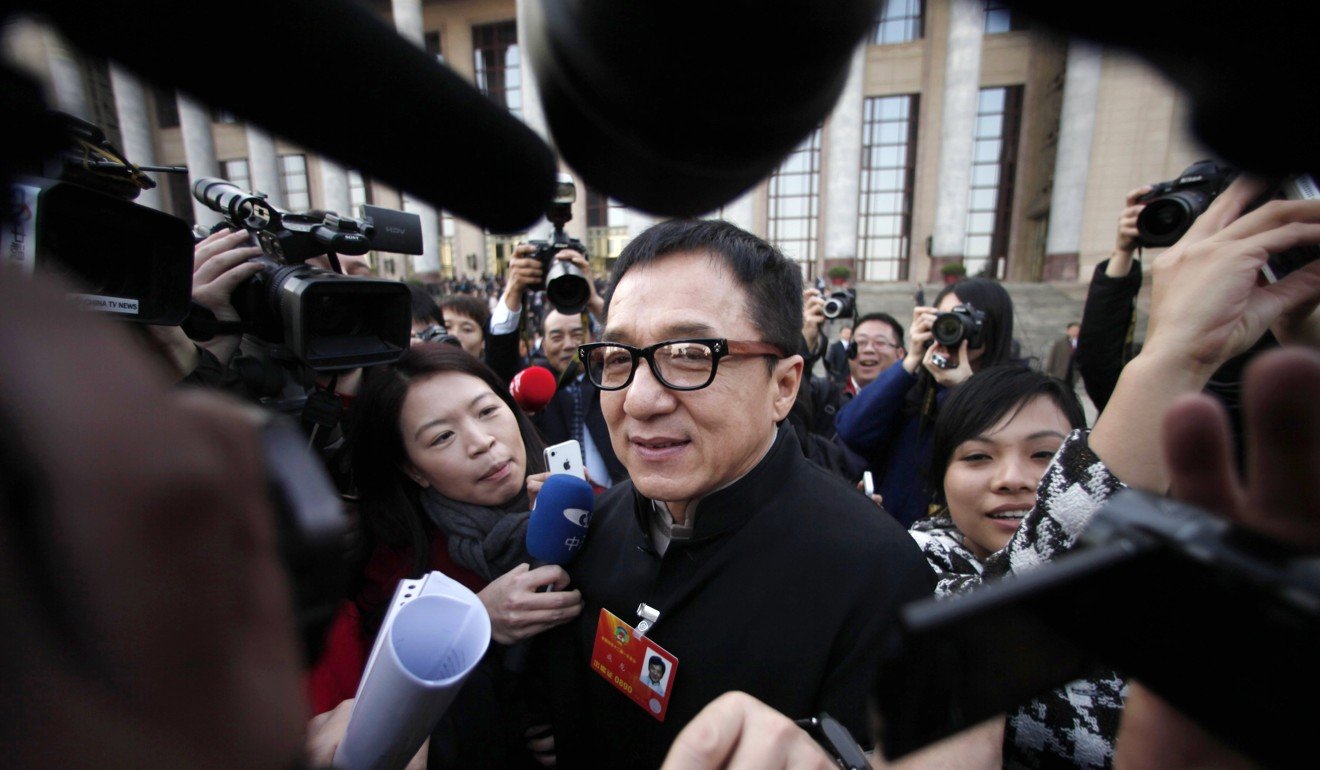 During Chan's tenure as its chairman from October 2002 to January 2005, the company's shares climbed by 34 per cent to 37.5 HK cents from 27.9 HK cents.
The company renamed itself Sparkle Roll in 2008 and became an authorised dealer of a slew of luxury brands from Switzerland's Parmigiani Fleurier watches to Bentley, Rolls-Royce and Lamborghini cars.
In addition, Chan also sat on the board from 2002 to 2003 at Sing Pao Media Group, which runs one of Hong Kong's oldest Chinese newspapers, as well as entertainment giant Emperor Entertainment Group from 2000 to 2004.
Chan also appeared to be a seasoned real estate investor. He bought a 7,638-square-metre mansion in Beverly Hills, California for HK$3 million in 1998, and sold it eight years later for HK$6.3 million (US$806,000), according to the Los Angeles Times.
He also bought a luxury flat in downtown Beijing that worth tens of millions of yuan, where his son Jaycee Chan Jo-ming was arrested for a drug offence in 2014, local Chinese media reported.
Chan said in an interview with the China Cultural Relics News in March that he will donate his historic Chinese homes and the antique relics he has collected over the years to a museum to be built in Anhui province to educate young people about Chinese culture.
Chan's ties with several Chinese tycoons surfaced after leaked documents from Panama-based law firm Mossack Fonseca showed that he had stakes in six offshore companies.
Chan holds a 27.75 per cent stake in Dragon Stream, the single largest holding in the company, registered in the British Virgin Islands with a capital of US$2.1 million.
Other shareholders of Dragon Stream, whose names appear exactly as their Chinese standard pinyin spelling, include Qi Jianhong, controlling shareholder of Sparkle Roll Media Corporation, which has opened two dozen Jackie Chan-themed cinemas and produced films such as I Am Not Madame Bovary, played by China's highest-grossing actress Fan Bingbing.
New Panama Papers revealed: Hong Kong superstar Jackie Chan's offshore firms named in leaked tax documents
Retail and real estate mogul Shen Guojun, who is the founder and chairman of Yintai Group is also a shareholder in Dragon Stream. In addition, Yu Mingfang, co-founder of Belle International and founder and chairman of Fang Fund Partners, and Chen Yihong, chairman of China Dongxiang, a
Hong Kong-listed sportswear supplier, are also shareholders in Dragon Stream.
The Panama Paper documents were studied by the International Consortium of Investigative Journalists (ICIJ) which compiled a report on hidden offshore accounts held by 140 politicians and public officials from around the world
However Chan's business endeavours were not without controversies.
Next Magazine to pay BaWang shampoo makers HK$3 million compensation for defamation
The city's High Court ordered Next Magazine to pay BaWang, a Chinese herbal shampoo maker, HK$3 million in 2016 for defamation. Bawang's shares fell by 14 per cent within hours of publication of a story by the magazine which contained mentions of the herbal shampoo. Chan has endorsed the brand since 2004.
For the latest news from the South China Morning Post download our mobile app. Copyright 2018.