Compiled by BENJAMIN LEE, C. ARUNO and R. ARAVINTHAN
HONG Kong superstar Tony Leung (pic) was criticised for disrespecting the Golden Rooster Awards after he was seen holding his trophy with its face down, reported China Press.
"It's as if he was bringing home a roast chicken," one Internet user wrote sarcastically.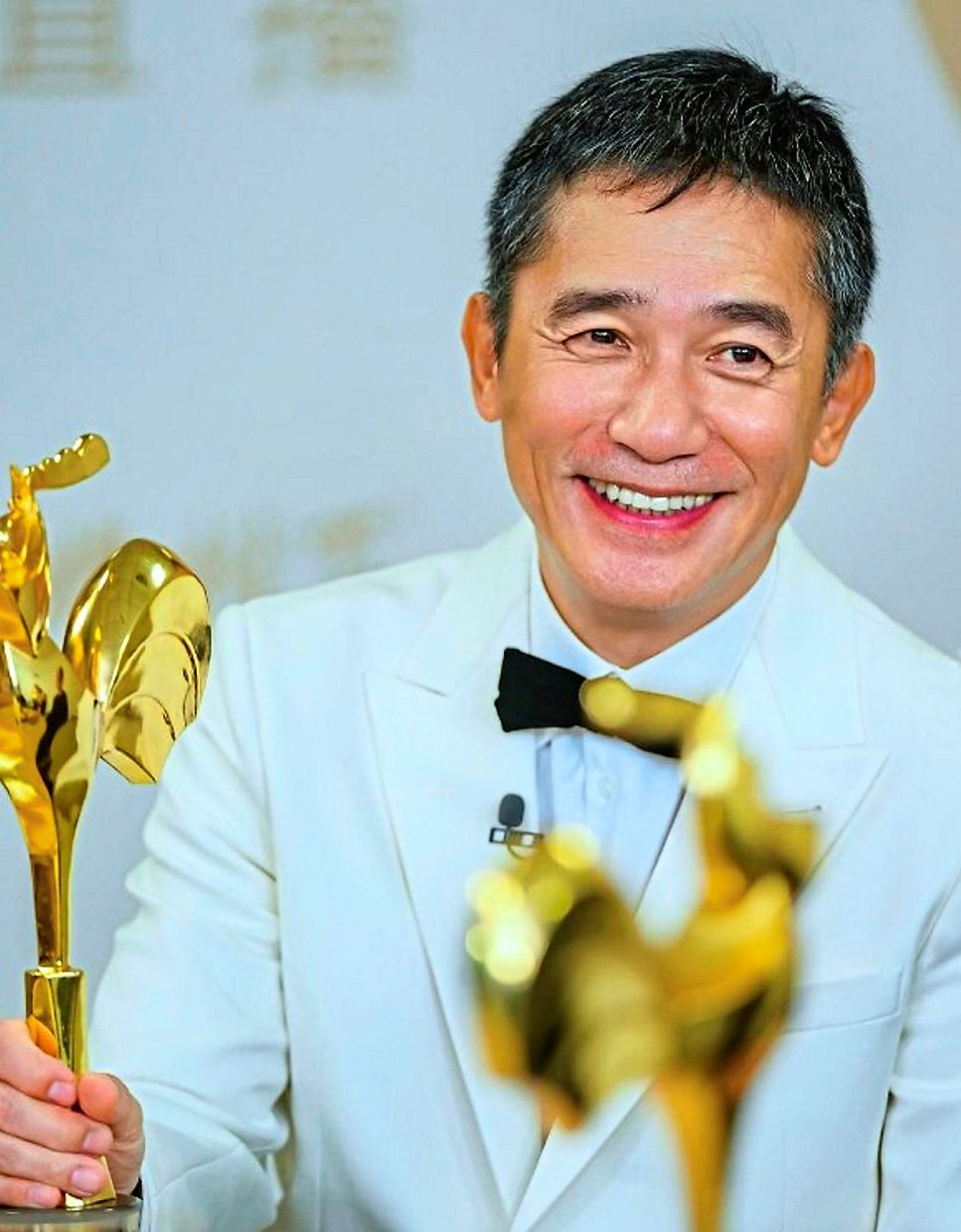 The 61-year-old, who won Best Actor for his role in Hidden Blade, an espionage thriller set in Shanghai during World War II, was presented with the plaque in the shape of a golden rooster.
However, Leung was filmed walking to a press conference after the ceremony holding the trophy with its head facing the ground.
His action was deemed an insult to the Golden Rooster Awards, a national event in China headed by the China Federation of Literary Art Circles and the China Film Association.
It sparked a wave of criticism against the actor on social media.
"It's disrespectful! Why couldn't he hold it properly? It feels like the award does not matter to him," one user wrote.
> A woman in Thailand's Loei province hired a gunman to kill her junkie son at his home after she could no longer endure his violent beatings, the daily also reported.
Initially claiming ignorance of how her son Weeraphan Phothong, 31, had died on Nov 9, 57-year-old Kaew Phothong surrendered herself to the police two days later.
She claimed that her son was addicted to methamphetamine and would often bug her for money to fuel his habit, and when she refused, would punch and kick her until she relented.
Unable to endure his beatings anymore, Kaew and her 65-year-old sister hired a gunman for 25,000 baht (RM3,300).
According to Kaew, she had tried to get her son to rehab but never succeeded.
When interviewed, Weeraphan's ex-wife Jaruphat Singchum said she had divorced him last year after repeated bouts of domestic violence. They have two sons.
Jaruphat said she had witnessed her former mother-in-law getting beaten multiple times after she refused to give her son money.
> A man triggered a debate online after claiming that he was charged 30 sen for an empty bowl at a coffee shop in Bukit Cina, Melaka, reported China Press.
As the man wanted to share his wantan mee with his son, he requested an empty bowl from the stall owner only to be told that he would be charged 30sen for it.
The upset customer then posted his experience on Facebook, which garnered a mixed response from users.
While some found the extra charge for a bowl to be unreasonable, others criticised the man for being "too stingy."
"It's just 30 sen and not RM30 or RM300. Is there a need to take a photo of the shop and share it online?" one of them posted.
The above articles are compiled from the vernacular newspapers (Bahasa Malaysia, Chinese and Tamil dailies). As such, stories are grouped according to the respective language/medium. Where a paragraph begins with a >, it denotes a separate news item.
Subscribe now to our Premium Plan for an ad-free and unlimited reading experience!