KUALA LUMPUR: A former AmBank relationship manager said she had dealt with fugitive businessman Low Taek Jho on matters pertaining to Datuk Seri Najib Razak's account, and admitted that it was a mistake on her part.
Joanna Yu, 52, told the High Court that she liaised with Low, or Jho Low, as he was the one who had initiated the opening of the account.Low, however, did not have any authorisation to handle the account, she told Najib's lead counsel Tan Sri Muhammad Shafee Abdullah during cross-examination.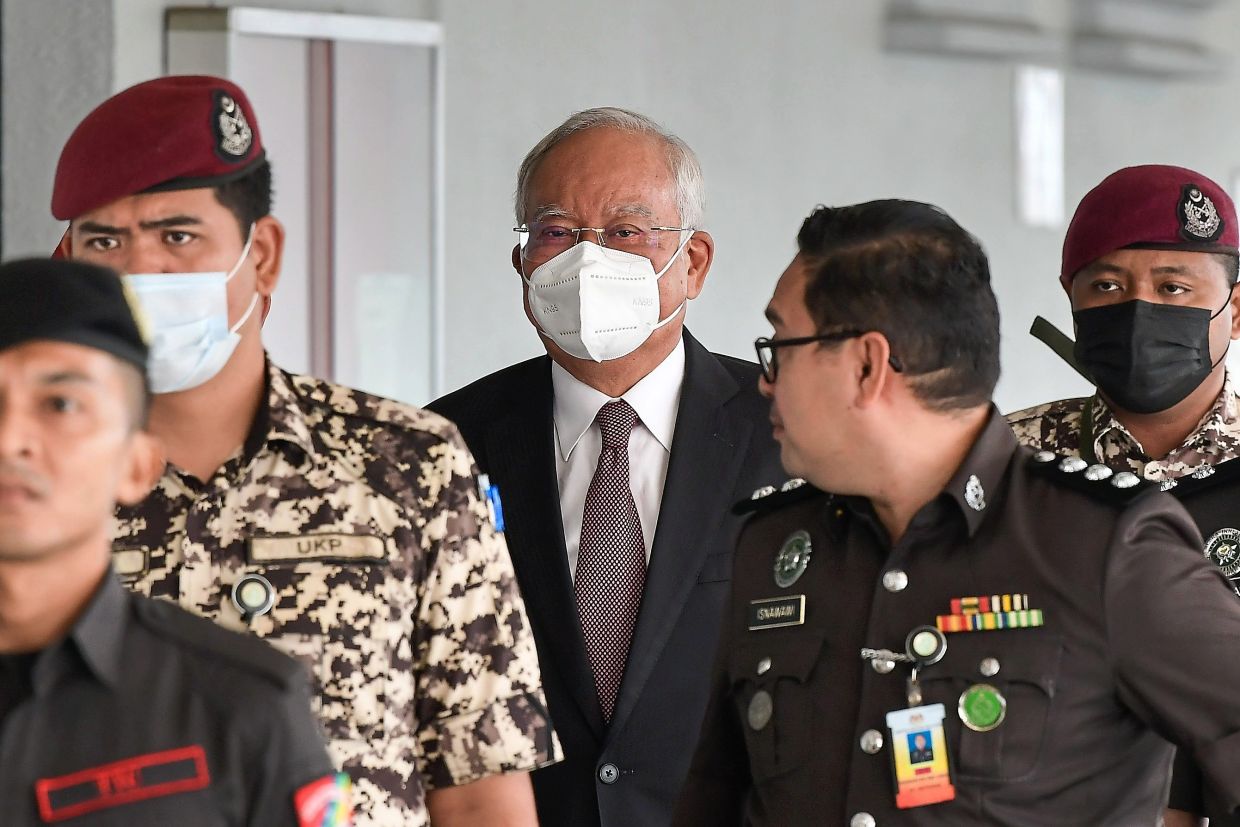 Day in court: Najib arriving at the Kuala Lumpur Courts Complex. — Bernama
Muhammad Shafee: Wasn't that a failure on your part? Banks are very strict with these types of things. How come you took such an easy way out?
Yu: Yes, it was my failure.
The court also heard that besides Low, Yu liaised with Nik Faisal Ariff Kamil, who was then 1MDB's chief investment officer and the mandate holder for Najib's accounts at AmBank.
Yu agreed that the bank, too, did not alert Najib about a US$800mil transaction that went into his personal account.
Muhammad Shafee: Did you not alert your client (Najib) at any time by saying, "you know Mr PM, I am not too comfortable with this amount, it does not look right".
Yu: I did not. I do not think the bank did.
Muhammad Shafee: Your bank did not alert Najib that there was anything wrong?
Yu: No.
Muhammad Shafee also asked Yu about her termination from the bank in 2015.
Muhammad Shafee: Were you terminated?
Yu: Yes, but there was no show cause letter (from my employer).
Muhammad Shafee: Was Najib's accounts one of the reasons you were terminated?
Yu: I am not sure.
The lawyer then asked Yu if she had her termination letter at hand, to which the witness answered in the negative.
Muhammad Shafee told her to bring her termination letter to the court on Monday.
Najib, 70, is facing 25 charges – four for abuse of power that allegedly brought him financial benefit to the tune of RM2.28bil; and 21 for money laundering involving the same amount of money.
The hearing before Justice Collin Lawrence Sequerah continues on Monday.
Subscribe now to our Premium Plan for an ad-free and unlimited reading experience!