CARDIOPULMONARY resuscitation (CPR) is a time-critical emergency procedure that saves lives, and everyone should be equipped with the skill.
Recently, a 17-year-old disabled boy was resuscitated after receiving CPR assistance from members of the public and was taken to a hospital.
He and a 34-year-old woman nearly drowned after the boat they were in capsized at Pantai Teluk Batik in Perak on Aug 28.
They were brought to the shore unconscious by members of the public before the Fire and Rescue Department personnel arrived at the scene.
According to the Department of Statistics Malaysia, there were 591 drowning deaths of children aged 0 to 14 between 2017 and 2021.
Between January and April this year alone, a total of 97 drowning deaths were reported.
When one's heart stops beating, CPR needs to be performed, and the people who can do it immediately are those in close proximity to the victim, hence the need to equip everyone with the life-saving skill, experts explain.
Dr Anhar
This manoeuvre involving manual chest compressions, said Universiti Malaya emergency medicine physician Dr Anhar Kamarudin, maintains a little amount of blood flow to vital organs to increase the likelihood of survival until trained medical personnel arrive at the scene.
"A cardiac arrest is a medical emergency that happens when the heart unexpectedly stops functioning, compromising blood supply to the brain and other crucial organs, which causes unconsciousness and eventual death.
"The most common cause of cardiac arrests is due to an abnormal heart rhythm such as ventricular tachycardia and ventricular fibrillation, which happens when there is an electrical system malfunction in a diseased heart," she told StarEdu.
Malaysian Red Crescent Society (MRCS) national vice chairman Assoc Prof Dr Abdul Ali Raja Mohamed said CPR should be performed immediately and defibrillation by an automated external defibrillator (AED) must be performed within the first two minutes for a good outcome on a person who had a sudden cardiac arrest.
"Many have the wrong idea that CPR must be performed only by healthcare workers, namely, doctors, paramedics and nurses, but the only people who can do it within the first two minutes in the out-of-hospital setting are one's family members or the layperson beside the victim.
"Hence, the need arises for everyone to volunteer themselves to perform this life-saving skill," he said.
Advocating for CPR to be taught in schools, St. John Ambulance of Malaysia (SJAM) commander-in-chief Datuk Lai See Ming said it is highly beneficial and can have a significant impact on saving lives.
Lai
"Students can start learning CPR as young as 10 years old as starting training at a younger age in schools can have far-reaching benefits, fostering a culture of preparedness, responsibility, and life-saving knowledge in the younger generation.
"As they get older, they can pursue more advanced certifications and even consider careers in healthcare or emergency response," he said.
Agreeing, Dr Anhar said the incorporation of CPR in school curricula is not uncommon.
"In Denmark, the rate of resuscitations done by bystanders climbed nearly twice five years after mandatory CPR instruction was added to the school curricula, and the rate of survival following a cardiac arrest outside of a hospital increased thrice in 10 years," Dr Anhar said.
Dr Abdul Ali added that in Finland, 95% of the population know how to do CPR because they are taught repeatedly in their school system.
Training the school community
As providers of basic life support (BLS) and CPR courses, both SJAM and MRCS have frameworks in place to support such implementation.
Lai shared that one effective way to ensure widespread adoption of BLS among students is through integration into the school curriculum, which would require dedicating a specific number of hours each year for students to learn and practise these skills.
"Teachers play a crucial role in delivering CPR and first aid training, but not all teachers have the necessary skills and confidence to teach these topics effectively.
"SJAM can train teachers or volunteers from schools to become certified life-saving instructors, ensuring that the courses are conducted with the highest standards," he said, adding that students who complete the courses successfully could be awarded certifications by the organisation to add credibility to their life-saving skills.
Dr Abdul Ali added that the MRCS has a standard approach which is incorporated in the co-curriculum of the education system with syllabuses established in the Book Number Seven manual.
"There is a Junior Cadet Courses syllabus for members in primary schools, Cadet Courses for secondary school members and Voluntarily Aid Detachment Courses for students in institutes of higher learning.
"The students need to register as members with a yearly fee between RM2 and RM8, and all the courses are conducted for free by MRCS instructors, youths and teachers," Dr Abdul Ali said.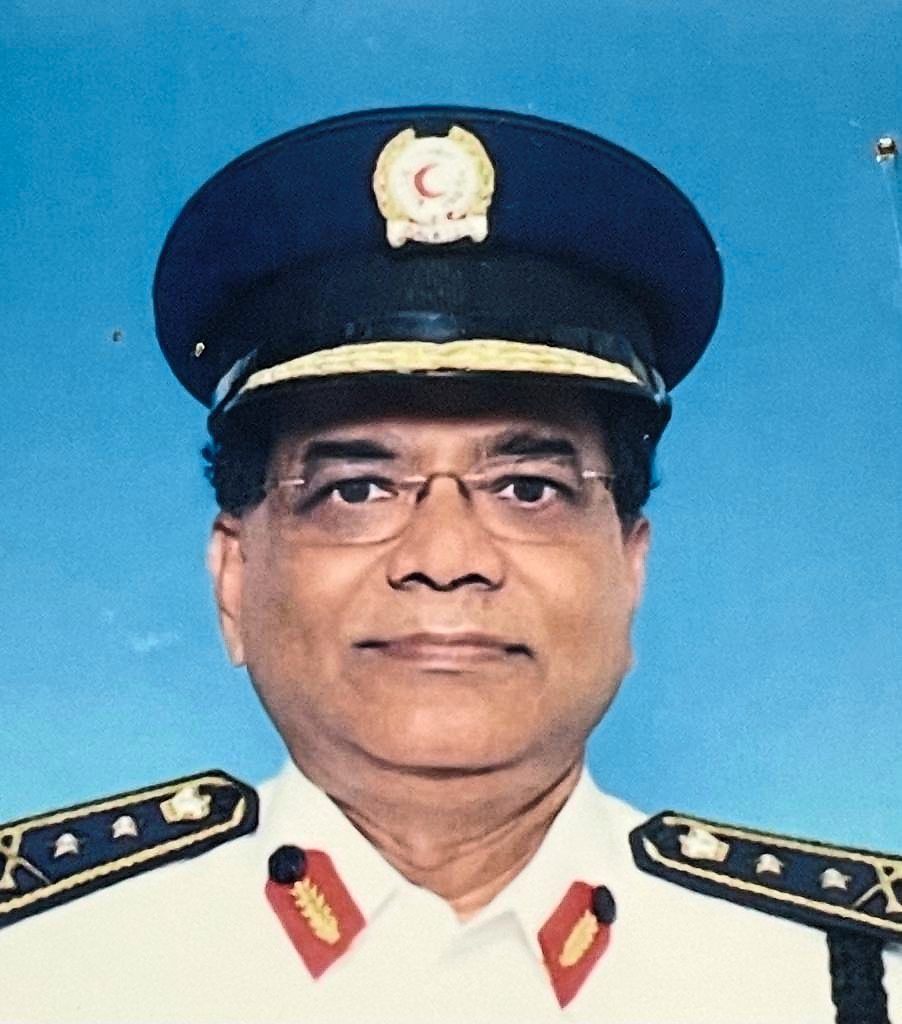 Dr Abdul Ali
As with the implementation of all programmes, there are challenges to overcome.
"School curricula are often already packed with various subjects, and finding space for an additional training programme can be difficult.
"There might be resistance to add new courses, especially if they are not seen as directly related to academic performance," Lai said.
After completing the training, Dr Anhar said students will need to attend BLS refresher courses every two years to maintain their skills and remain updated on recent guideline changes.
"The implementation of first aid and CPR programmes demands ongoing support rather than being a one-time event and it can be difficult to guarantee that the programmes are taught consistently over time and that teachers continuously obtain refresher training.
"For this to happen, we need support from government agencies and educational institutions," she said, adding that schools need to have access to experienced teachers and suitable training resources such as mannequins, AED trainers and other relevant equipment, which may require a large amount of investment and coordination.With an increase in the number of shopping malls installing AEDs within their premises, Lai said schools should consider acquiring such devices through their parent-teacher associations.
"A basic AED should cost between RM6,500 and RM8,500, while replacement pads cost between RM250 and RM550 and batteries with a shelf life of three to five years cost between RM250 and RM1,900.
"While the upfront cost of AEDs might be a consideration, the potential to save lives and the overall safety benefits they bring to the school community make them a valuable investment," he said, adding that SJAM has introduced a partnership scheme with corporates to install AEDs in public places.
Dr Abdul Ali added that the value of statistical life in Malaysia is RM2.3 million for each life lost.
"How much is your, your loved ones or your neighbours' lives worth?"The answer I always get is 'Priceless'. If that is so, should you not learn CPR and get an AED?"
Zhi Yong, 23, a medical student at Universiti Malaya, is a participant of the BRATs Young Journalist Programme run by The Star's Newspaper-in-Education (Star-NiE) team. To join Star-NiE's online youth community, go to facebook.com/niebrats.
---
Making CPR training compulsory should be a priority for students who are members of SJAM and MRCS. It may, however, be a challenge for other uniform bodies as they would have other activities lined up such as camping, marching, competitions and events to organise. All this needs to be performed during the limited number of hours each week for co-curricular activities. That said, other uniform bodies should be encouraged to undergo CPR training.– Parent Action Group for Education Malaysia (Page) chairman Datin Noor Azimah Abdul Rahim
CPR is very important because emergencies can happen anywhere, at any age and at any stage of life. It could be a younger brother choking on a candy, a father becoming breathless and collapsing, or a schoolmate becoming electrocuted, so students with CPR knowledge will know what to do during a medical emergency. I've always advocated for CPR to be taught to students via uniform bodies or any of the courses that can accommodate the syllabus. When students in school learn CPR, they will at least learn how to recognise medical emergencies, how to contact emergency medical services and use the skills as basic first aid.– National Water Activity Safety Council chairperson of Data and Research Assoc Prof Dr Tengku Fadilah Tengku Kamalden
Subscribe now to our Premium Plan for an ad-free and unlimited reading experience!