Prince Harry and Meghan Markle reportedly exchanged Christmas gifts with Prince William and Princess Kate – but only for the children. The adults got nothing.
Meghan had not only chosen the gifts for Prince George, 9, Princess Charlotte, 7, and Prince Louis, 4, she said she wrapped them herself.
They had also sent Christmas cards with notes to William and Kate, but we don't know if they contained a demand for the apology they are seeking for the way they have been treated.
The flush-with-cash couple is doing everything they can to try and reconcile with King Charles, Queen Consort Camilla, and the Prince and Princess of Wales ahead of Charles' coronation on May 6.
Insiders say Meghan has reached out to both King Charles and Prince William asking to parlay, but without success.
Now they are asking for a meeting with the entire Royal family to try to mend the fences they knocked down with a bulldozer.
Royal sources say it's doubtful that the family will agree to such a meeting as it will only give Harry and Meghan more content for their interviews and Meghan's upcoming book.
Some palace courtiers are advising King Charles to exclude them from the coronation rather than give them more grist for their incessant and self-serving gossiping.
The Prince and Princess of Wales had apparently sent the Sussexes gifts to put under their tree for their children Archie, 3, and Lilibet, 1.
Again, the adults did not exchange gifts. – New York Daily News/Tribune News Service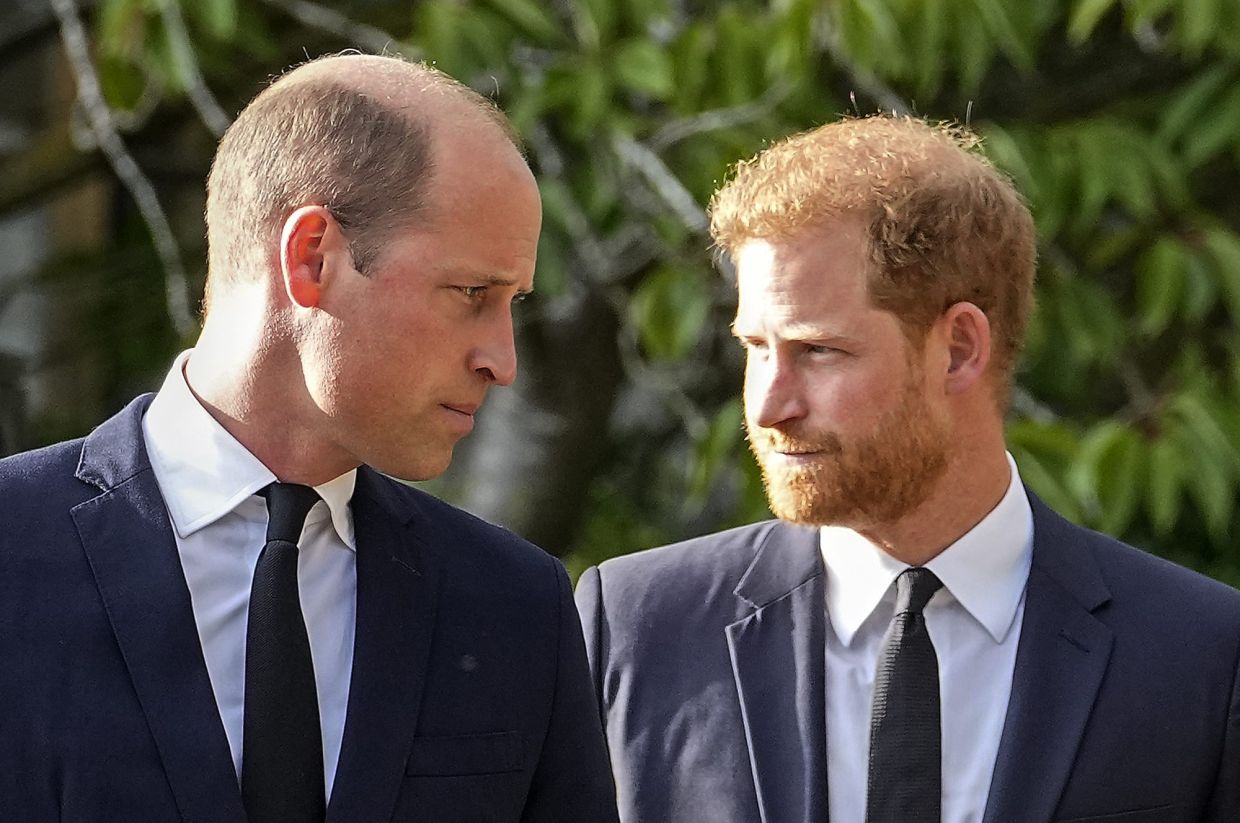 The brothers apparently did not exchange gifts. Photo: AP
Subscribe now to our Premium Plan for an ad-free and unlimited reading experience!