Hong Kong boy band Mirror has pulled out of its first overseas performance in Japan over "unforeseen circumstances", in the latest setback for the group after a concert accident last week left a dancer critically injured.
Summer Sonic Festival, an annual Japanese bash, announced the cancellation of the Canto-pop group's performance on Aug 20 on Friday (Aug 5). Mirror's management company MakerVille also reposted the announcement on its Instagram account.
"Mirror will be unable to take part in this year's Summer Sonic," the concert organiser said on social media in English, citing "unforeseen circumstances.
"We sincerely apologise and look forward to having Mirror's participation in the future."
The group was expected to deliver a 30-minute performance on the first day of the three-day festival in Tokyo. The event is returning after a two-year hiatus brought on by the Covid-19 pandemic.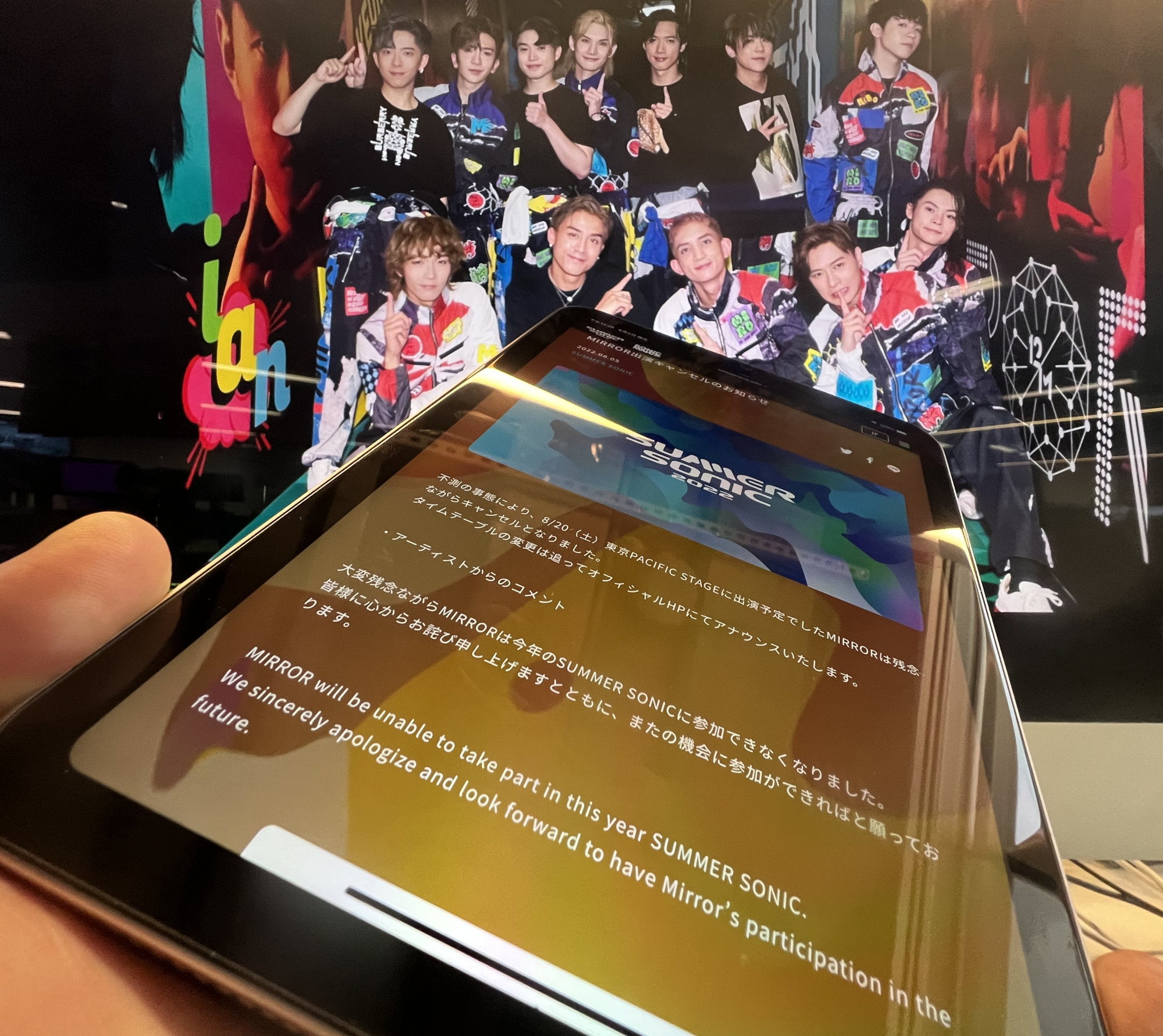 Local travel agency EGL Tours had organised an eight-day package for Hong Kong fans to attend the performance, with a quota for 60 people, costing HK$19,999 (RM11,355) each. The Post has reached out to EGL for comment regarding the cancellation and refund plans.
At a Mirror concert last Thursday, the fourth gig of an intended 12-show series at the Hong Kong Coliseum in Hung Hom, a giant four-by-four-metre screen crashed onto the stage, injuring three dancers.
One of the victims, Mo Lee Kai-yin, 27, is fighting for his life in intensive care and at risk of becoming paralysed from the neck down after suffering a brain haemorrhage and fracturing the third and fourth vertebrae in his neck.
In the aftermath of the accident, authorities suspended all remaining shows and tightened rules on mid-air installations at public performance venues. A cross-departmental investigation is under way, with initial findings stating that one of two metal wires holding up the screen in question had snapped.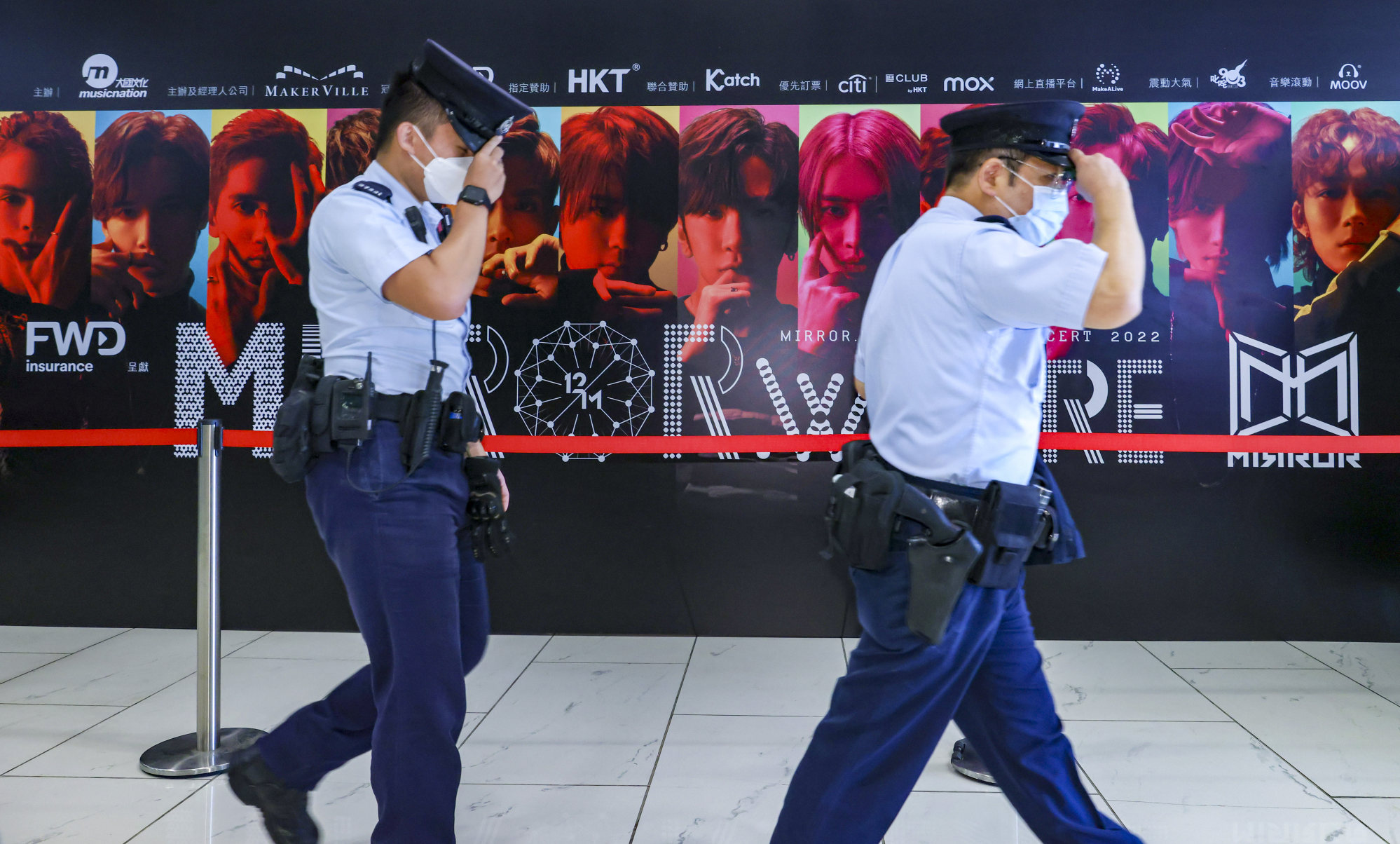 There has been speculation online that the popular group will disband over the accident, with the members' five-year contract set to expire in 2023.
Some core members of the band have broken their silence, expressing solidarity and vowing not to give up.
A panel of government-appointed experts is set to meet on Friday afternoon as part of the probe. – South China Morning Post
Subscribe now to our Premium Plan for an ad-free and unlimited reading experience!