A Hong Kong taxi driver was killed during a fiery collision involving three vehicles on Thursday morning that closed off a key highway for airport traffic for about seven hours.
At around 4.30am, police received a report of the accident on the North Lantau Highway, near Tung Chung's Citygate mall, involving two trucks and a taxi.
Footage posted on social media showed the two trucks carrying freight cargo shunting into one another on the highway's passing lane, before the taxi driven by a 39-year-old man slammed into the back of one of the heavy vehicles.
Do you have questions about the biggest topics and trends from around the world? Get the answers with SCMP Knowledge, our new platform of curated content with explainers, FAQs, analyses and infographics brought to you by our award-winning team.
The cab caught fire upon impact and became stuck under the rear truck, which was driven by a 46-year-old man.
According to the Fire Services Department, eight fire engines and four ambulances were sent to the scene. Firefighters extinguished the blaze soon after 5am.
"The charred body of the taxi driver was found in the cab," a spokesman said.
The taxi driver was confirmed dead at the scene after emergency personnel put out the blaze.
The 46-year-old truck driver was also injured and taken to Princess Margaret Hospital. The other driver, 53, was unhurt.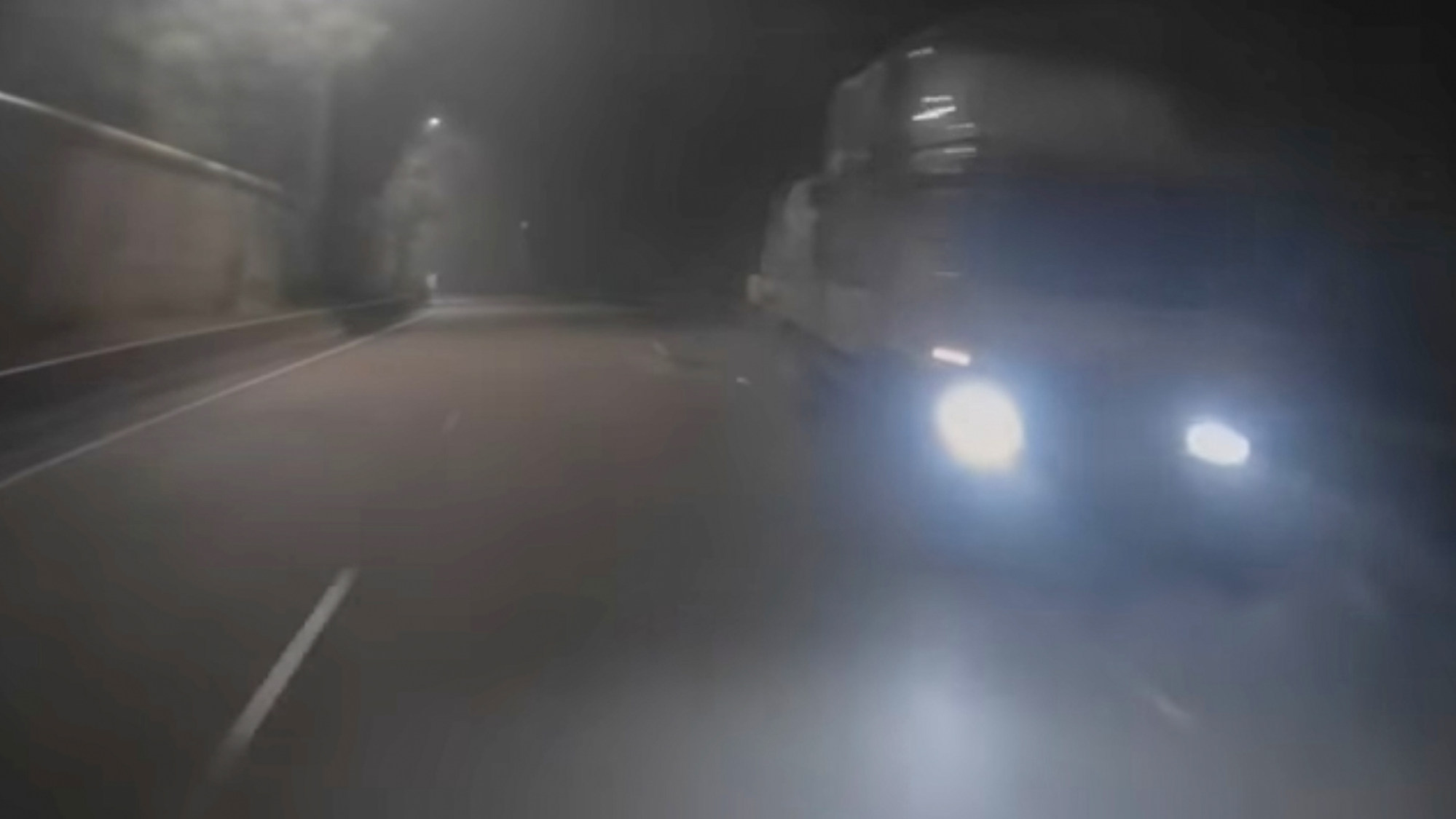 Officers from the force's New Territories South traffic unit are investigating the cause of the accident. Police have appealed for witnesses or anyone with information to contact officers on 3661 1344.
A taxi driver surnamed Kong said he was parking his cab just as the accident happened.
"The [rear] truck that halted in the fast lane had its lights turned off, and vision was very blurry and dark at that hour. I slowed down my vehicle and parked on the side as there was too much rubbish on the ground," he said.
"Then about one minute later, I heard a loud bang and could see the taxi immediately burst into flames."
Following the accident, all lanes on the North Lantau Highway from the crash site to the airport were temporarily closed, before reopening at around 11.40am.
The Transport Department had urged commuters to use the city's railway to avoid traffic congestion, while affected buses had been diverted.
Thursday's crash was the city's third fatal traffic accident in 10 days.
Figures from the force showed 18 people died in traffic accidents in Hong Kong in the first two months of this year. Last year, 90 people died in 89 fatal crashes.
More from South China Morning Post:
For the latest news from the South China Morning Post download our mobile app. Copyright 2023.
Subscribe now to our Premium Plan for an ad-free and unlimited reading experience!