The average waiting time for a public rental flat in Hong Kong has dropped to 5.6 years, authorities have said, while the housing chief has expressed optimism that the minimum size of homes could be raised but cautioned any increase would only come later in the decade.
The Housing Authority on Wednesday announced the wait time had fallen from six years, reaching levels last reported in September 2020, mainly due to the allocation of more than 10,000 rental flats in the third quarter.
While the shorter time was in line with a six-year cap promised by Chief Executive John Lee Ka-chiu in his maiden policy address in October, the wait was still almost double the government's original pledge of three years.
Do you have questions about the biggest topics and trends from around the world? Get the answers with SCMP Knowledge, our new platform of curated content with explainers, FAQs, analyses and infographics brought to you by our award-winning team.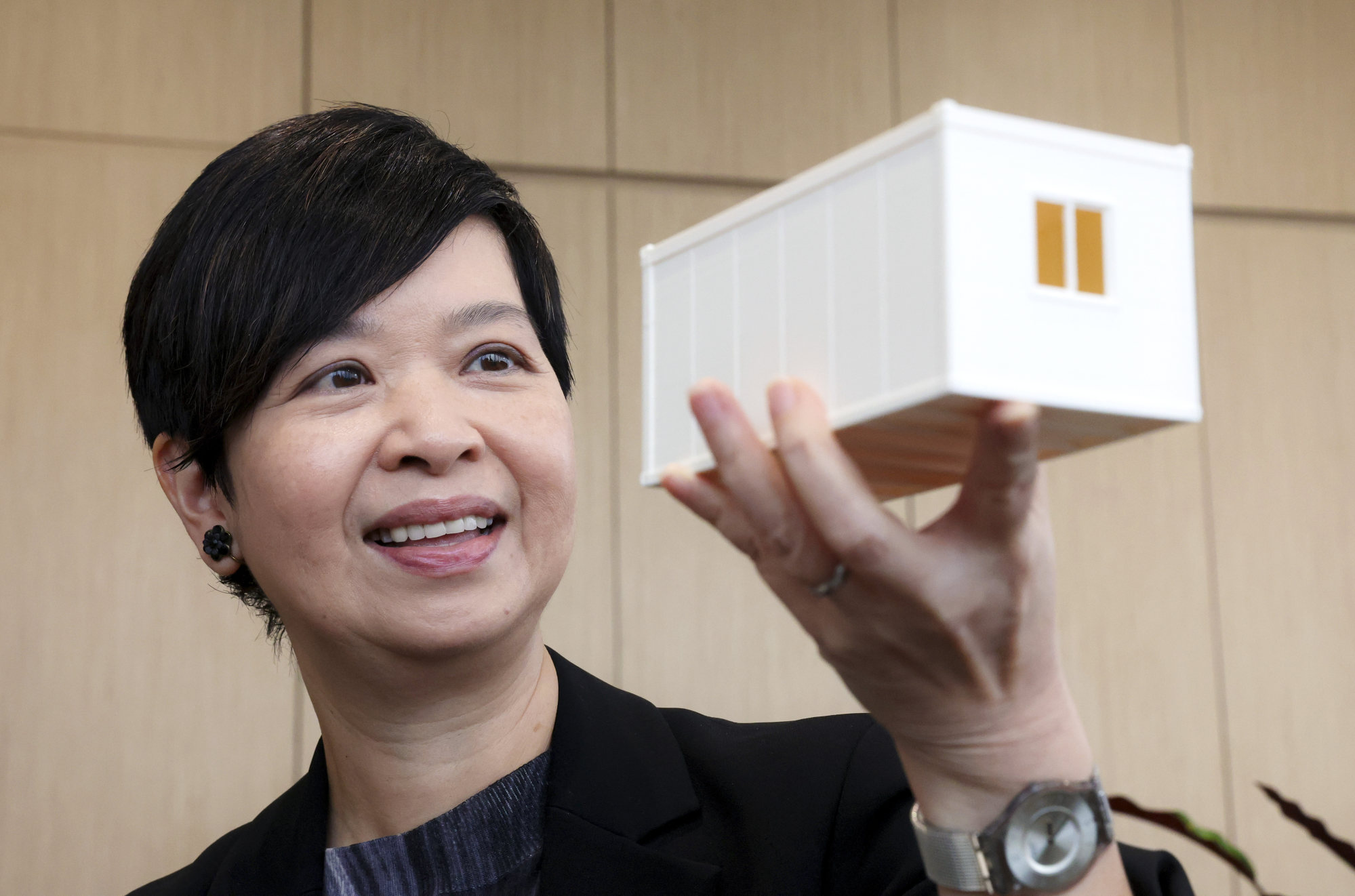 Speaking to the Post before the shorter waiting time was revealed, Secretary for Housing Winnie Ho Wing-yin reaffirmed the government's commitment to boosting the public housing supply to further shorten the queue. She also expressed hope authorities could set a larger minimum size for public flats in the future.
"When the government dominates land supply in the future, and when we have accelerated land development and procedures, we may have the conditions to further raise the minimum flat size requirement," Ho said on Tuesday.
"But I believe it can only be done in the latter part of the last five years in the decade as it would take a similar time to digest the public housing wait."
Currently, there are about 135,500 general households, including single elderly applicants waiting for units, along with about 99,100 non-elderly one-person applicants.
The latest average waiting time for a single elderly applicant is 3.9 years, down by 0.2 months since the last quarter.
Lee last month also announced a "light public housing" scheme to create 30,000 transitional homes on short-term sites, hoping to cut the waiting time for both permanent and temporary public flats from six years to 4½ years by 2026-27.
In February 2022 the government introduced a minimum size requirement for the private sector. All private homes have to be at least 280 sq ft. The measures were brought in amid criticism that nano flats were becoming too small.
Ho said Lee's promise of new public rental units measuring at least 280 sq ft for families beginning in 2026-27 was just a "starting point" and bigger homes could be expected once the administration had taken better control of the housing land supply.
Chinese President Xi Jinping spoke publicly of his expectation that Lee's administration would tackle the housing shortage during his visit to the city on July 1 for the 25th anniversary of the city's handover from British to Chinese rule.
The government has identified land to build 360,000 permanent public flats in the next decade, surpassing the estimated total demand of 301,000 units, with only one-third to be completed in the next five years.
Ho said the administration would also strive to extend the leases for sites hosting light public housing so tenants would not need to move out while still waiting for a public rental flat.
"We want to offer them an option to improve their living environment [during their wait]," Ho said, "I don't think it is against the policy intention [even if they need to move out upon the expiry of the land lease]."
According to preliminary estimation, Ho said the cost per sq ft of a unit would be about HK$1,870 (US$239), which did not include additional infrastructure and foundation expenses.
"Each building site is different. For example, when we build tall blocks, it will require drilling foundations through the ground and installing lifts to reach 10 floors or above," Ho said, adding construction might also involve broadening existing roads.
Building a temporary flat ranging from 107 sq ft to 333 sq ft could cost roughly HK$200,000 to HK$620,000 to build, with the upper end already close to the average cost of constructing a permanent public home.
Apart from building these transitional flats, the government would also subsidise operators to run cleaning, security, maintenance, transport and welfare services at the sites, encouraging collaboration between NGOs and property management companies, she added.
Scott Leung Man-kwong, deputy chairman of the Legislative Council's panel on housing, said it was crucial to keep the public rental housing wait at around five years for at least two years, until transitional flats were built.
"The wait can only be maintained if there is a supply of around 8,000 flats each quarter. The latest wait was reduced only because some 10,000 flats, including a large-scale estate in Tuen Mun, have been allocated," Leung said.
"The key is to ensure that future public housing estates will be completed on time in the coming years."
Meanwhile, in the private housing market, Ho reiterated that the government had no plan to scrap any housing cooling measures, adding imposing a vacancy tax would require careful consideration.
More from South China Morning Post:
For the latest news from the South China Morning Post download our mobile app. Copyright 2022.
Subscribe now to our Premium Plan for an ad-free and unlimited reading experience!